Woodland Songbirds by Poppie Cotton
Happy Monday, friends! Today is my turn on Poppie Cotton's fabric tour for their latest collection, Woodland Songbirds. Good news: This lovely collection is currently in stores!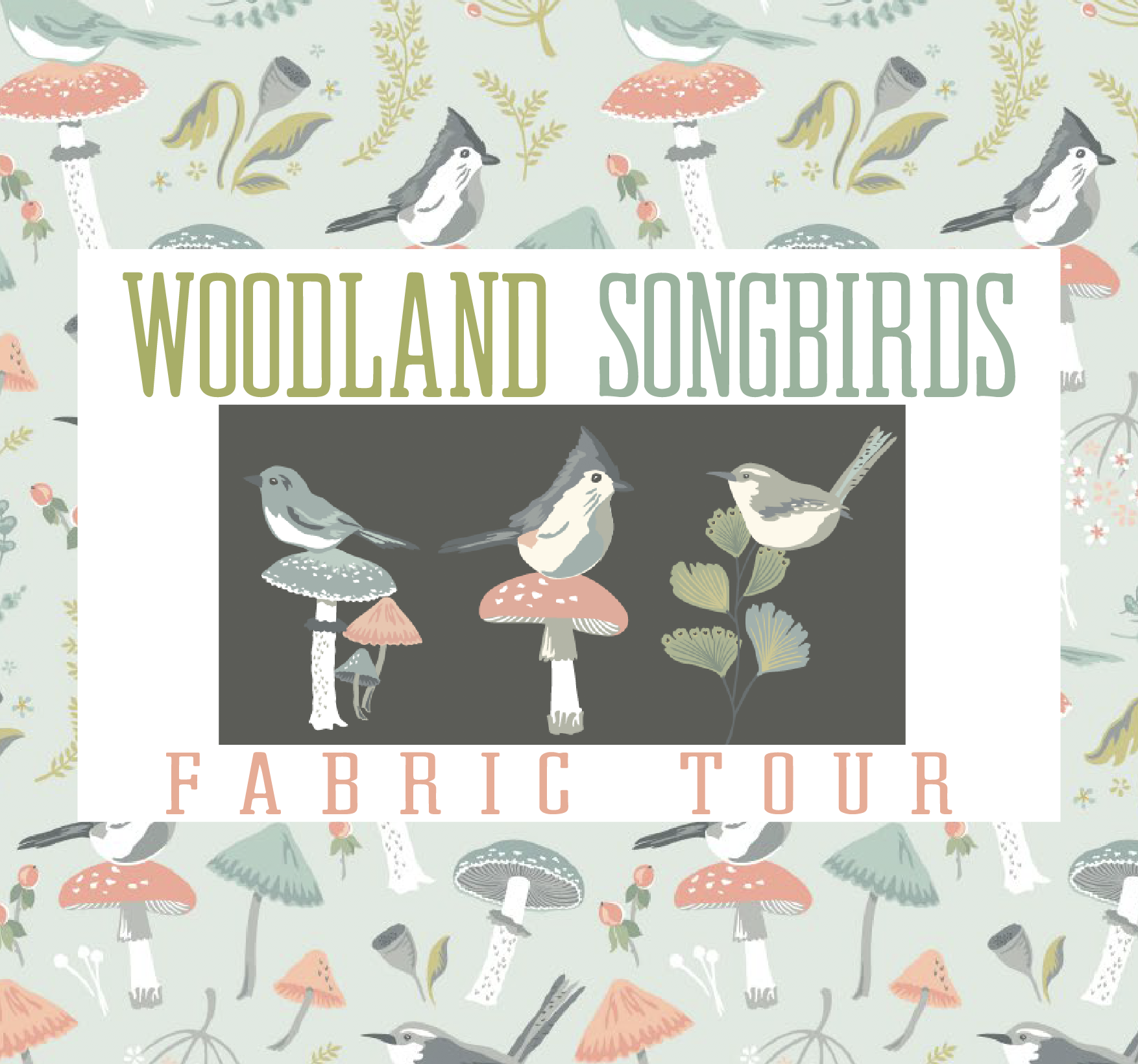 It's always a pleasure and a privilege to sew for Jina and Lori, and I couldn't wait to dive into this sweet collection. I was totally smitten by the birds and botanicals in these prints! And the mushrooms—how can you resist those little mushrooms?!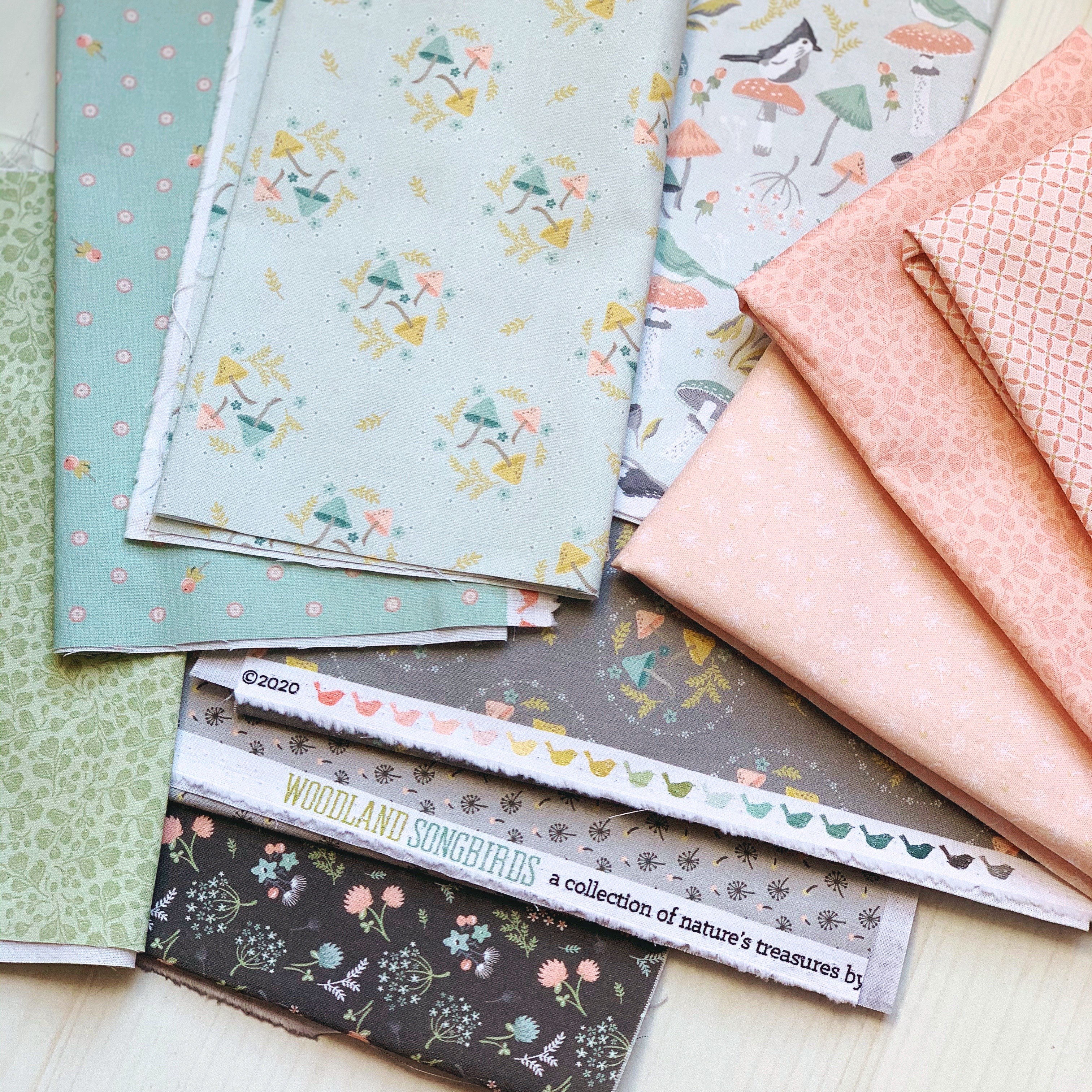 I decided to try out a pattern by Fig Tree & Co. that I've had my eye on, Star Struck. I love just about any quilt pattern that features stars in some way! And Joanna's original version was made with her Mirabelle collection, which I felt Woodland Songbirds sort of resembled from a color value perspective.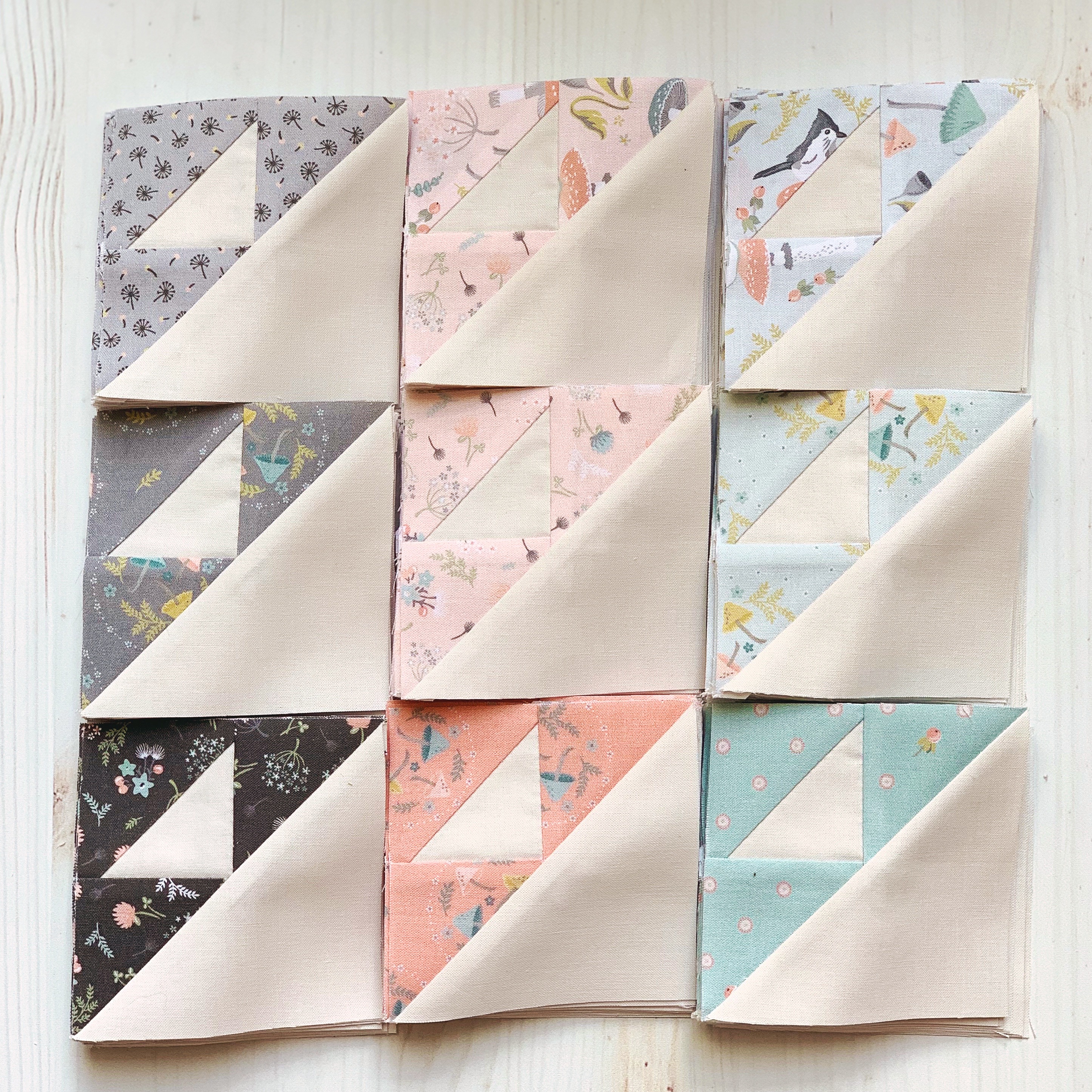 But before I start sharing all the pictures, let me just say this outright: I struggled mightily to get good pictures of this quilt top, which has NOTHING to do with the fabric OR the pattern and everything to do with the weather here recently and me just being off my game. I mean, I might as well tell it like it is, and sometimes I just can't nail the photography no matter how hard I try (and I tried REALLY hard!). So I just wanted to put that out there and apologize to you, my quilty friends, and to the gals at Poppie Cotton for not having pictures that really capture how lovely this fabric and quilt are!
OK, disclaimer's out of the way, so let's talk about this quilt!
I opted for the nine-block version of Star Struck and selected nine prints for the stars. I think this is where my aesthetic skills are still a bit lacking, because the benefit of hindsight tells me I should have stuck with all the darker prints…a couple of the prints I chose kind of disappear in the pictures. But I just loved the soft, pale aqua and peach prints so much that I couldn't pass up using them!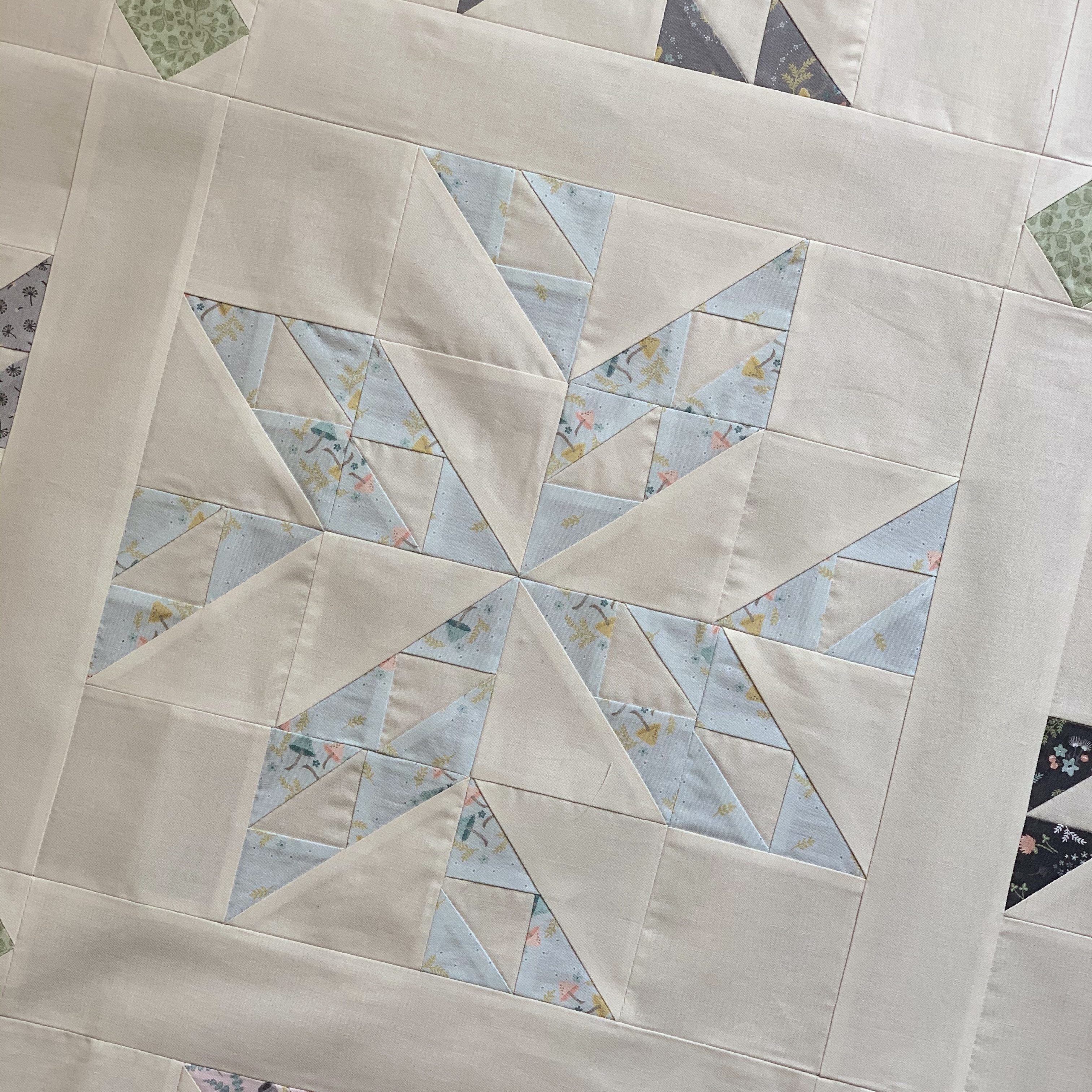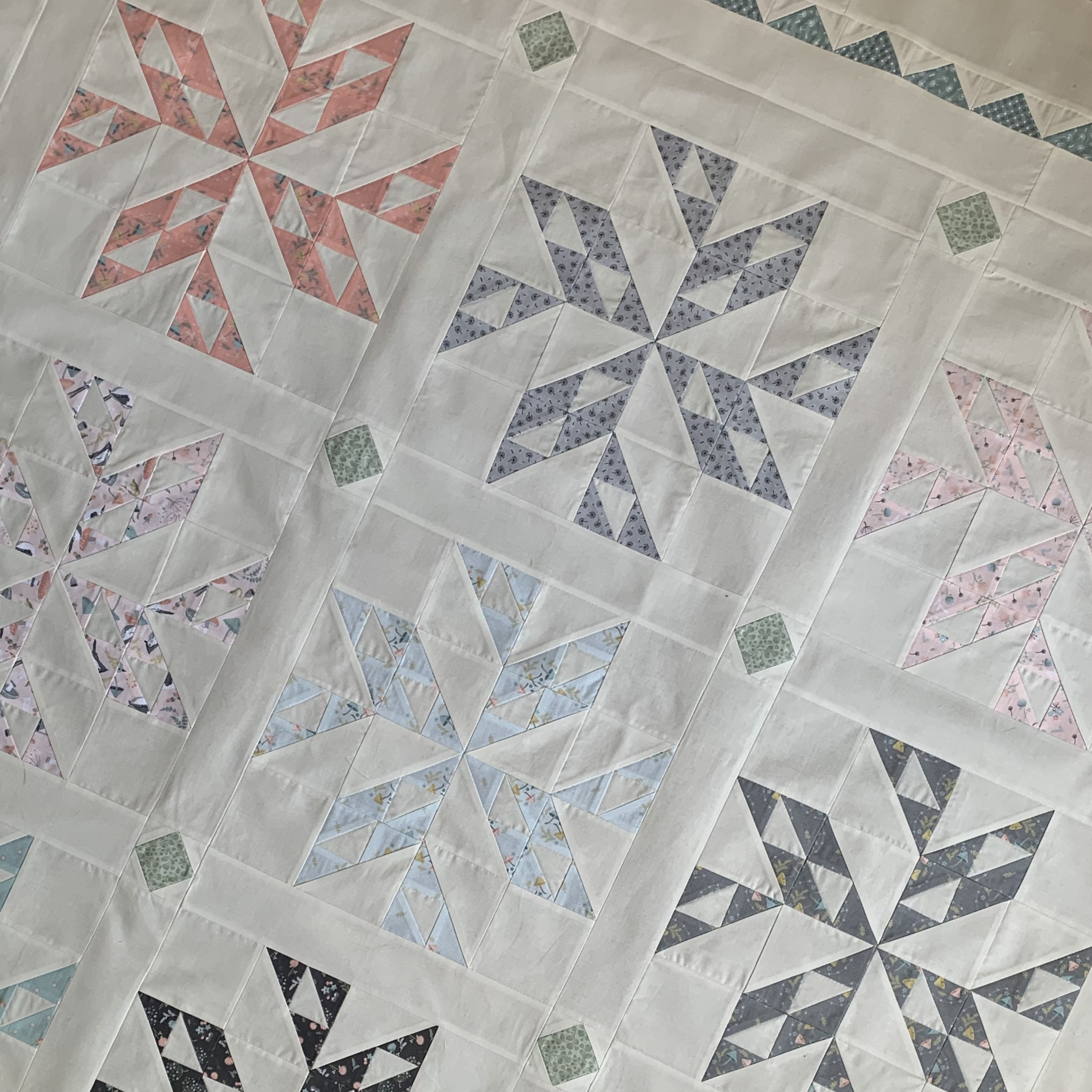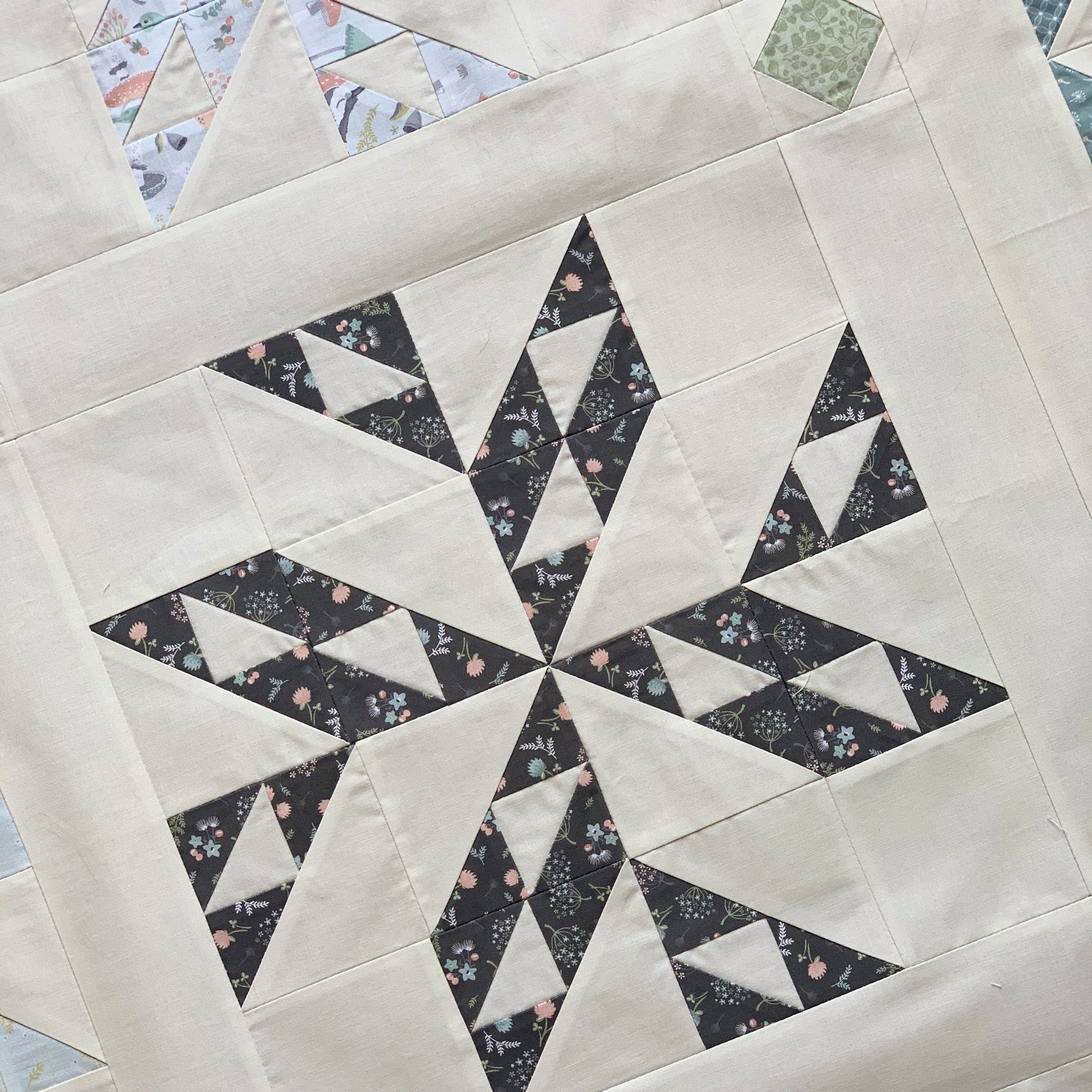 Since I was working with a fat quarter bundle instead of yardage, I decided to use two complementary prints for the sawtooth border, and I think that's one of my favorite little details in this quilt! Joanna's patterns often feature a pieced border of some kind and making all those flying geese was labor-intensive, but soooo worth it! And I was very happy that they ended up being just the right size!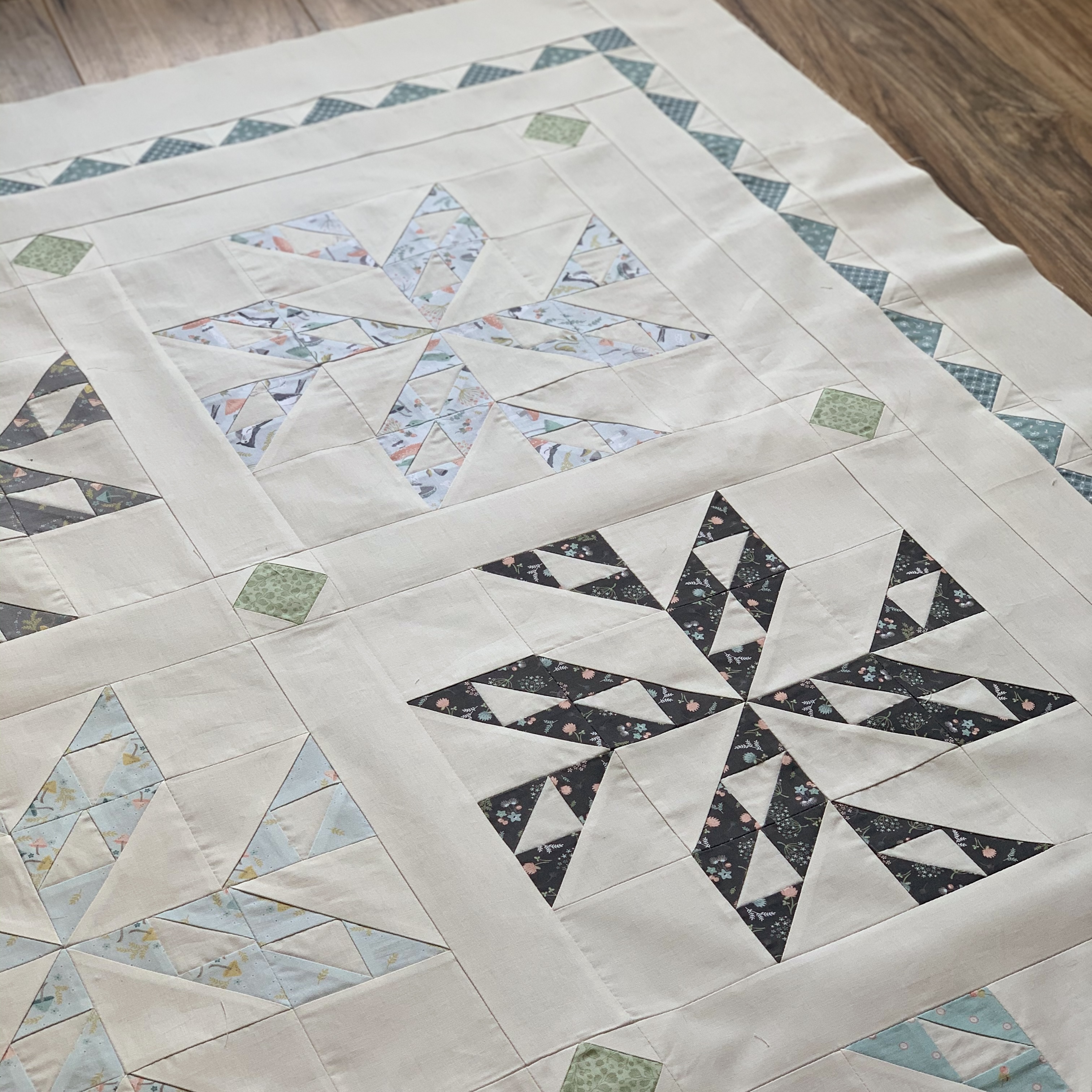 There is the prettiest green tonal leaf print in this collection and I had to use it in this quilt, so I decided to make the sashing posts with it.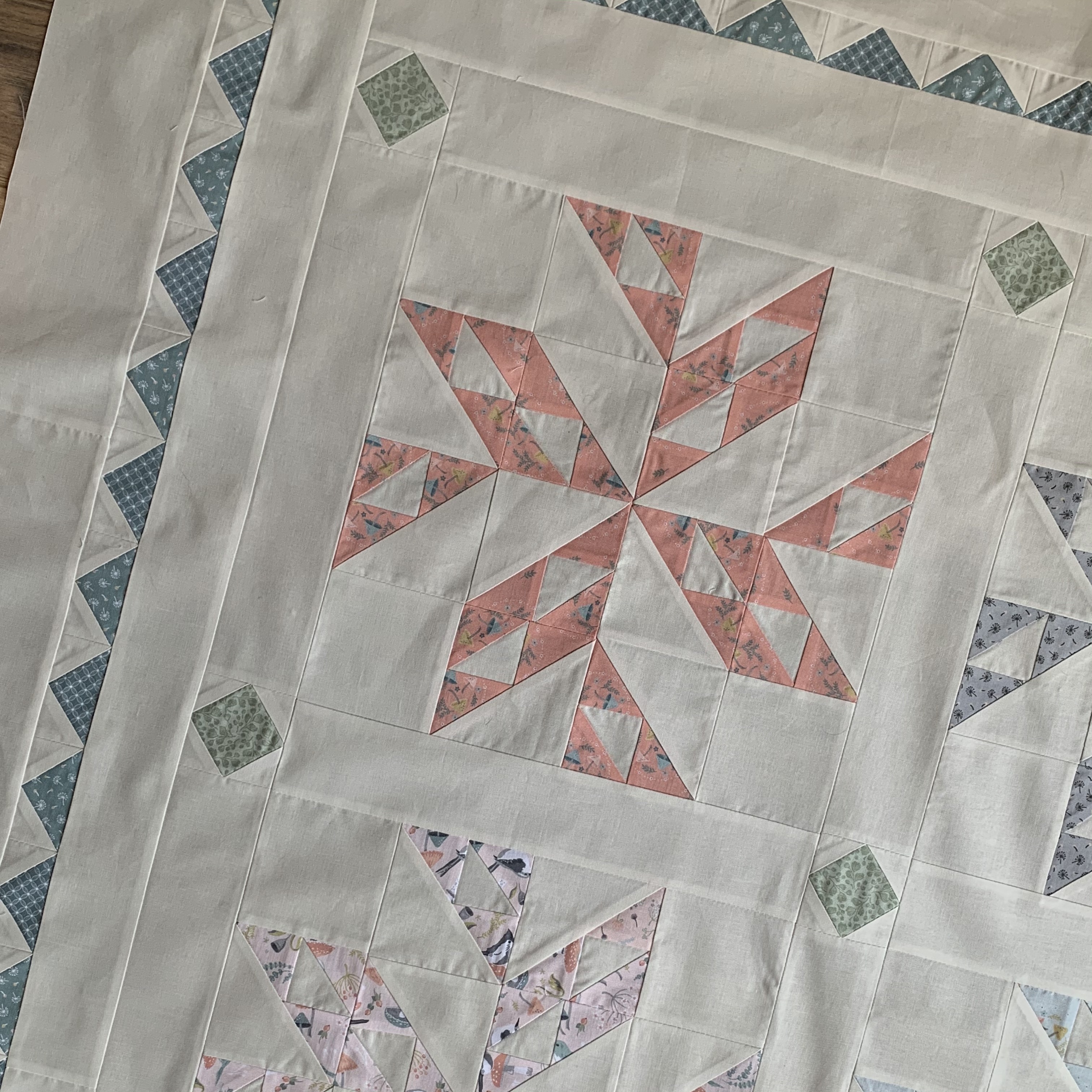 Oh! I did something I almost never do, and that was to use something OTHER than Moda Bella 200 (Off-White) for my background fabric! Hah! Here I've used Moda Bella 282 (Fog). It's kind of a warm, ashy grey that gives a different look to the quilt but is still really subtle. (Random story: I bought a bolt of Fog when I worked at Moda, and I have no idea why. Not too long ago, I sent about half the bolt to a friend because I thought, "I'm never going to use this color!" So I'm glad I kept a little, and I had just enough for this project! Serendipity at work, friends!)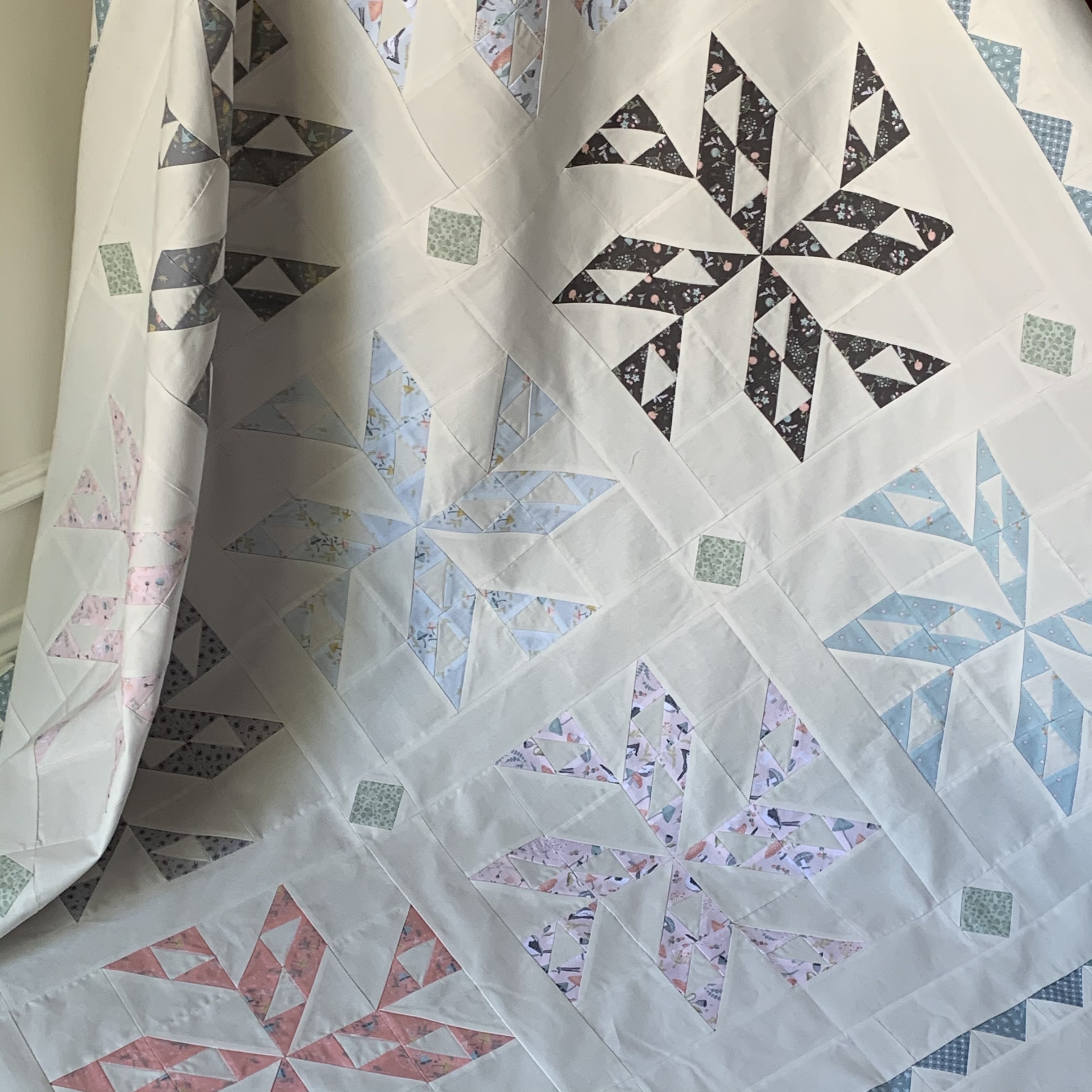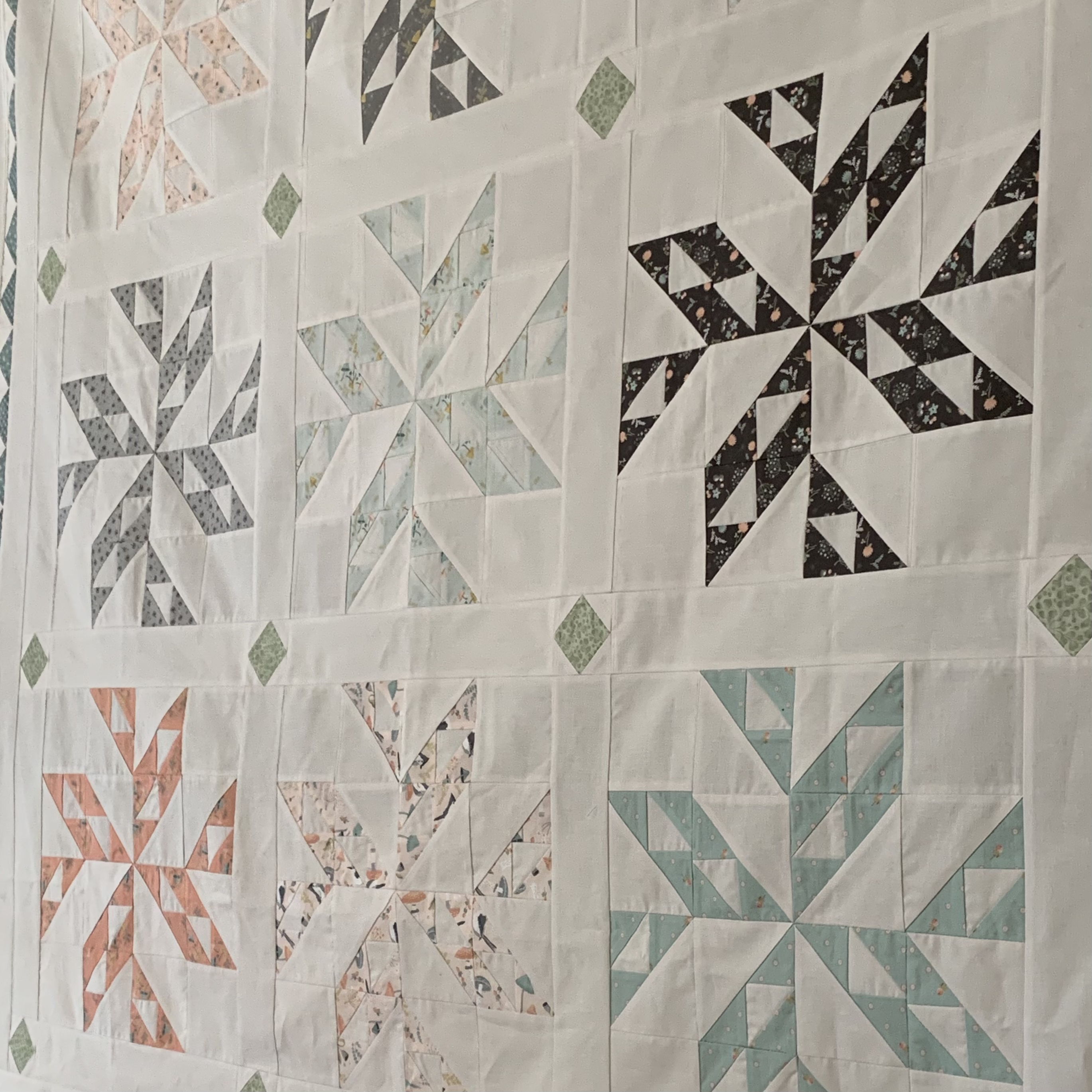 I'm so pleased with how this quilt turned out! Woodland Songbirds is a beautiful collection that would be perfect for so many different projects.
Are you following the Woodland Songbirds fabric tour? So many talented sewists have showcased their projects and there's more to come! Check the #WoodlandSongbirdsFabricTour hashtag on Instagram to see more!
Thanks for stopping by today!