Cherished Moments by Poppie Cotton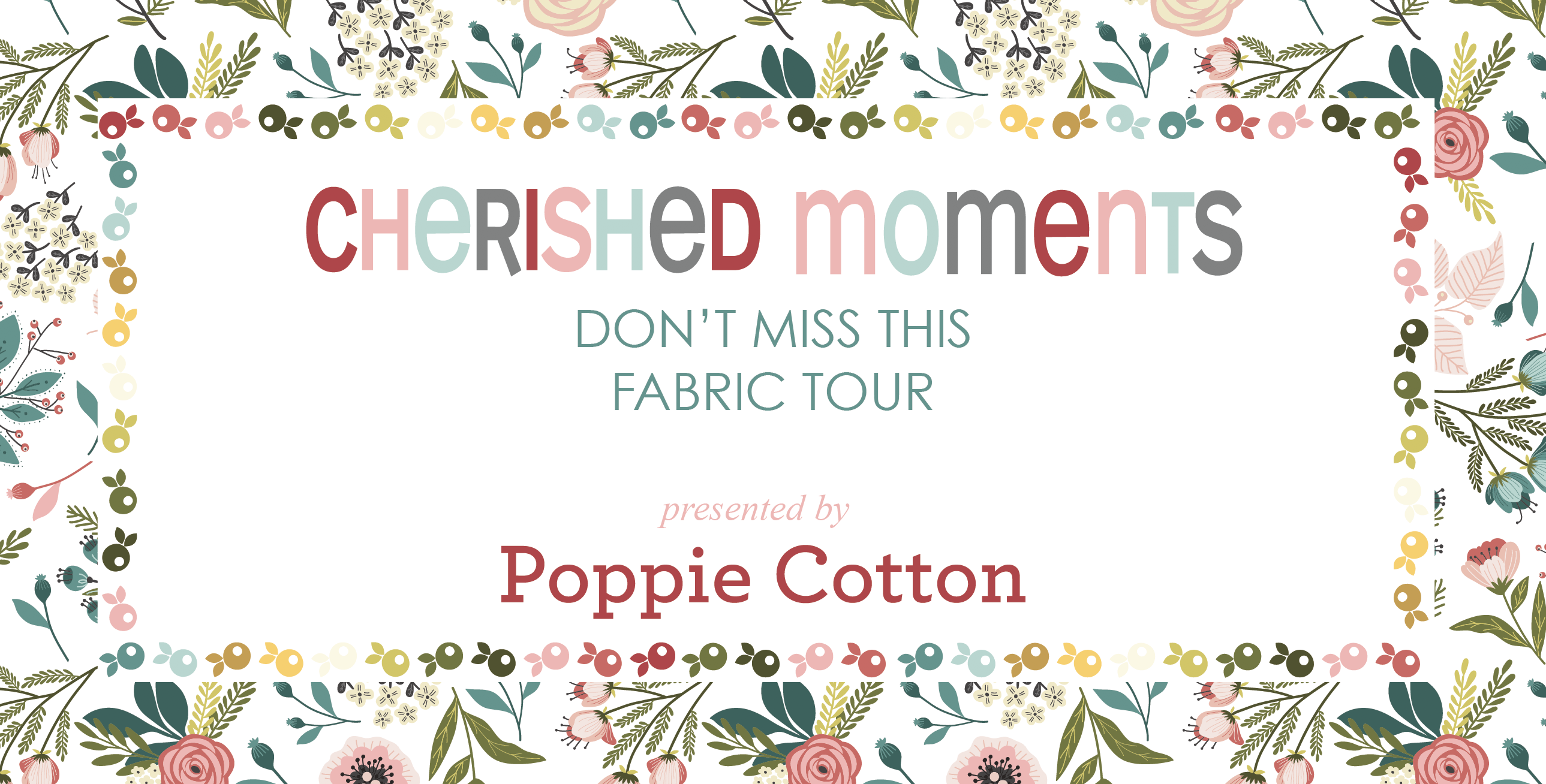 Hello everyone! Today is my turn on the Cherished Moments blog tour for Poppie Cotton, and I'm so excited to share with you the quilt I made with this sweet fabric.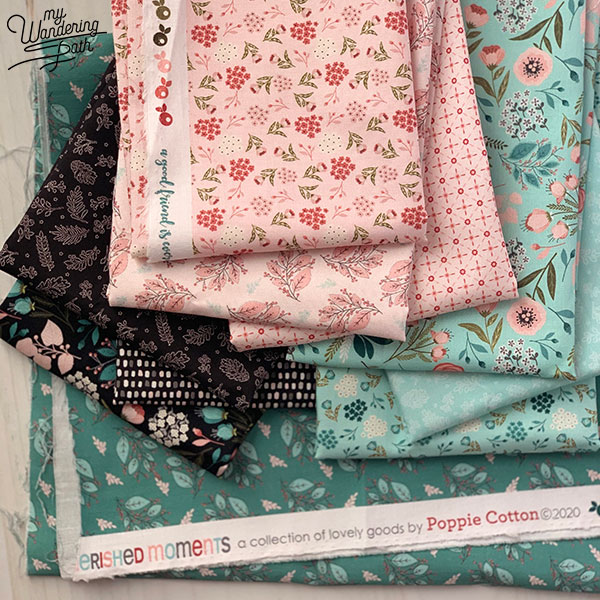 This was a fun opportunity for me to use colors that I don't normally use in my quilts! I love the pretty shades of teal and pink, accented with a pop of charcoal black.
I have been wanting to make the Penelope quilt from Andy Knowlton's book Fresh Fat Quarter Quilts since I first saw it! I knew the colors in Cherished Moments would be perfect for this quilt and would give me the chance to pair the pink and black prints in a really satisfying way.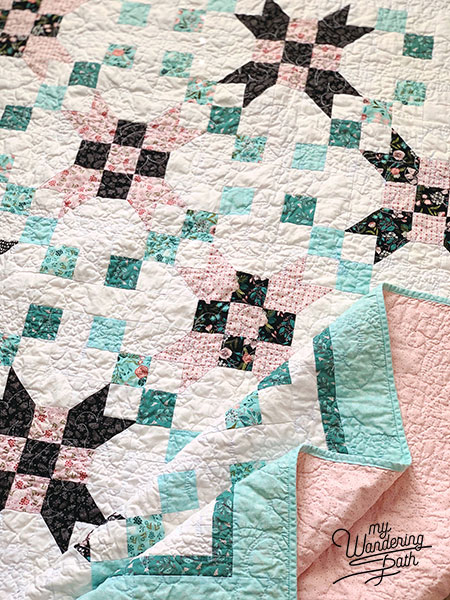 I love how this pretty quilt turned out. It's soft and sweet, but the black accents add just the right "pop" to keep it interesting.
Here are a couple of pictures of the quilt top on the basting table: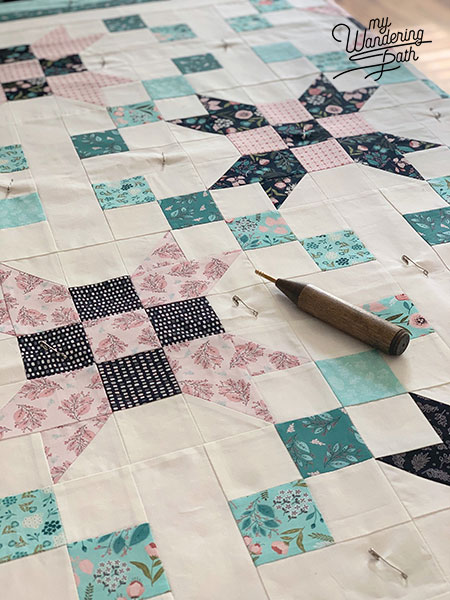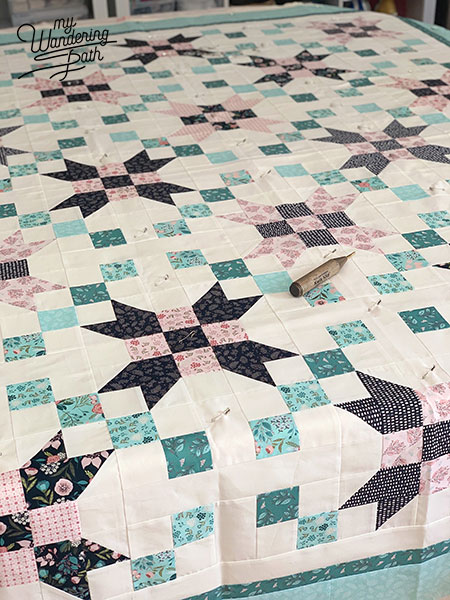 I quilted this one myself on my BabyLock Tiara III using a stencil I created from the Jacobean Vine digital pantograph from Urban Elementz. My quilting skills are definitely a work in progress, but overall I'm pleased with how it turned out—although the design isn't really clear in the pictures.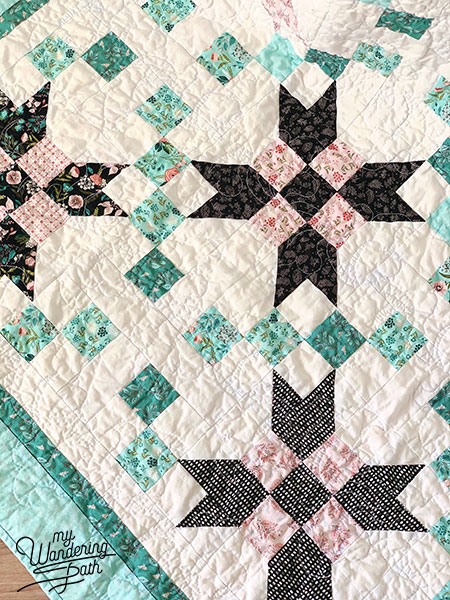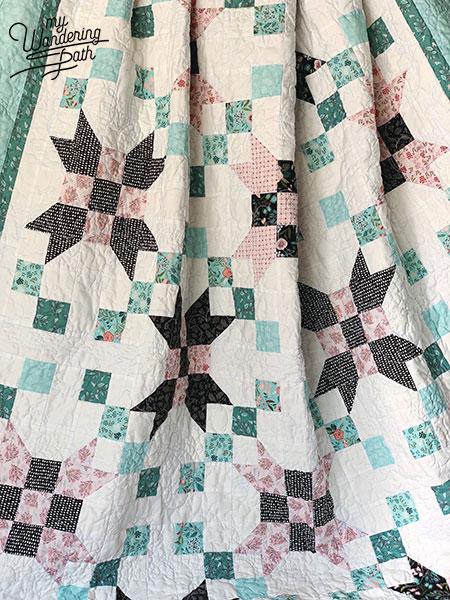 It's a very small detail, but for the first time ever, I used the same fabric for the outer border and the binding, and I really love the effect.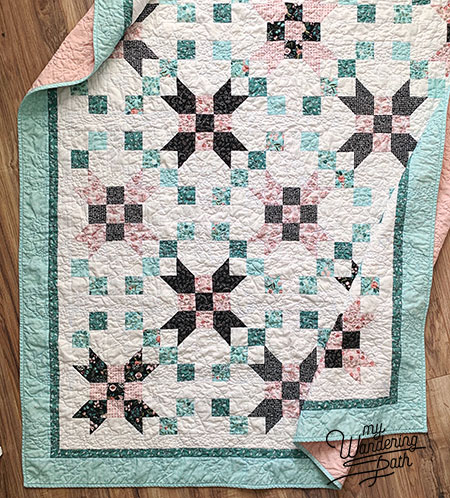 I used a new-to-me batting for this quilt: Hobbs Tuscany Silk batting, which I did NOT really like straight out of the package. It felt rough and very thin and I almost put it away and pulled out a different batting. But I decided to go for it and I think it ended up being the right choice.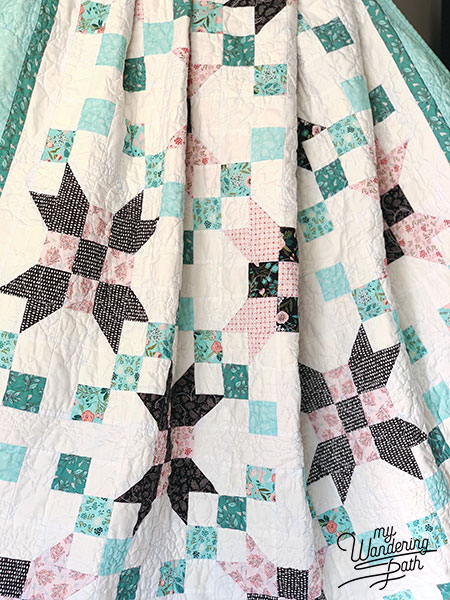 After quilting and washing, the quilt is definitely soft and drapes well. It's the perfect weight for a summer quilt, I think! I'll use this batting again, and I'd like to try it on a quilt with a minky backing. Minky is so heavy that a light batting like this might be just the ticket.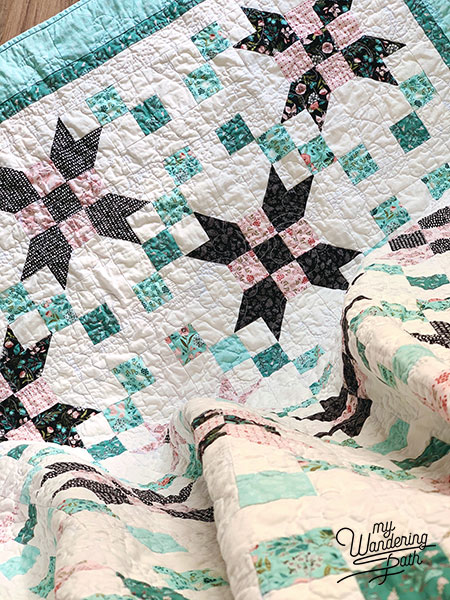 I'm so grateful to Jina and Lori from Poppie Cotton for letting me be part of this fabric tour! It was a joy to sew with Cherished Moments and my daughter is especially happy because she gets to have this quilt!
Thank you so much for stopping by my blog today! There are so many talented ladies participating in the Cherished Moments blog tour—I can't wait to see what projects they've made, and I hope you'll follow along too!