Meet Ribbon Rosettes, from You've Got a Point!
Happy Monday and Happy Memorial Day, y'all! I recently launched a series of posts about the quilts in my upcoming book, You've Got a Point! (You can find all the previous posts HERE.) Today I'm excited to talk about Ribbon Rosettes, a patriotic quilt for this patriotic holiday.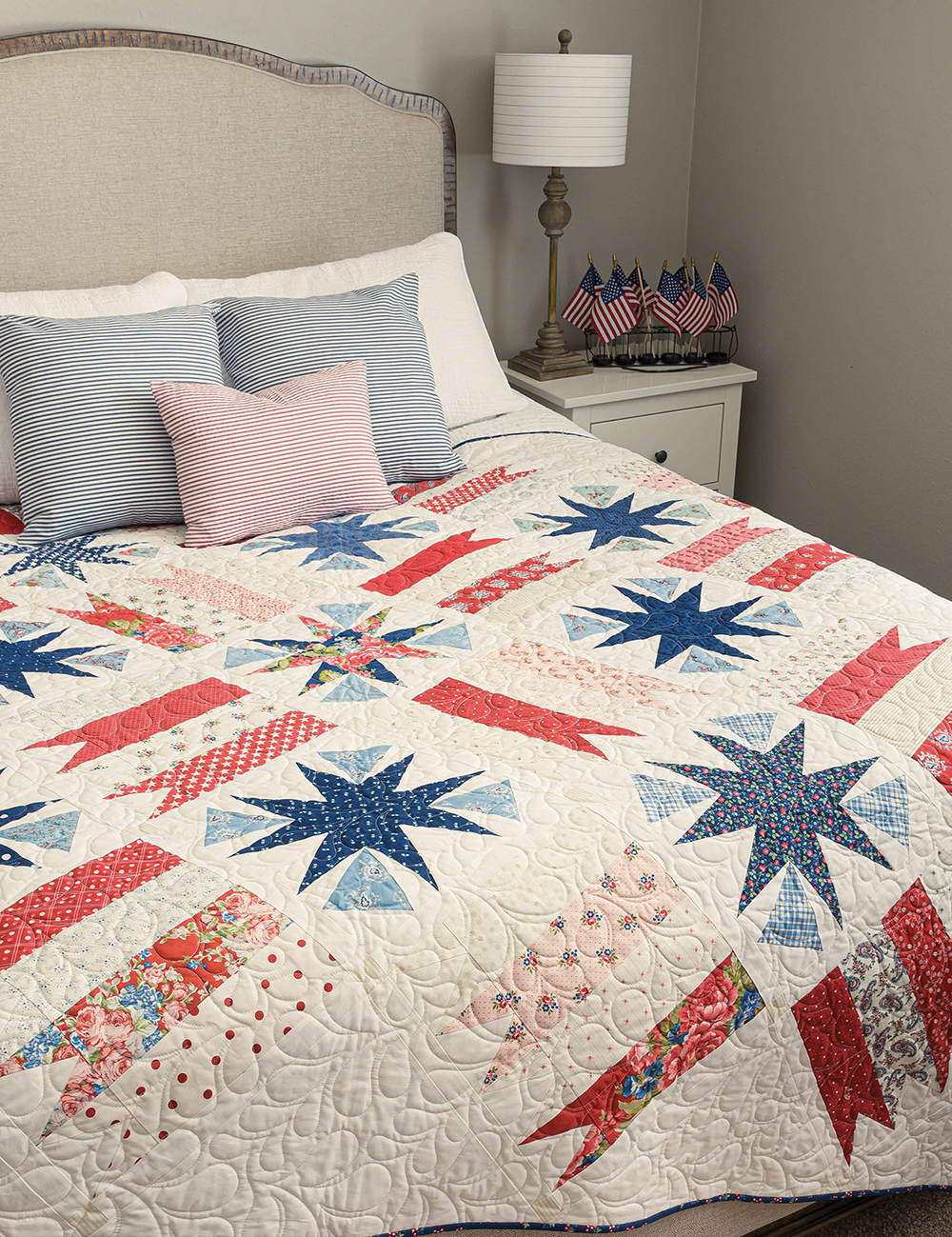 I love patriotic quilts and anything that's classic Americana, really. (I think that's why I'm so obsessed with Minick & Simpson fabrics, and I went crazy putting in as many M&S prints as I could in my version, including some long-hoarded Grant Park and Bar Harbor prints!) So I knew that I would include a patriotic design in You've Got a Point! I also knew that putting a triangle-in-a-square unit at the end of a long rectangle would create a ribbon tail effect, and that was my starting point for the design.
I wanted to do something a little different for the stars, and that's how I ended up with a bit of a Maltese cross-inspired block for the stars. Put together with the ribbon blocks, I couldn't help but think that the overall effect reminded me of elaborate prize ribbons – hence the name, Ribbon Rosettes.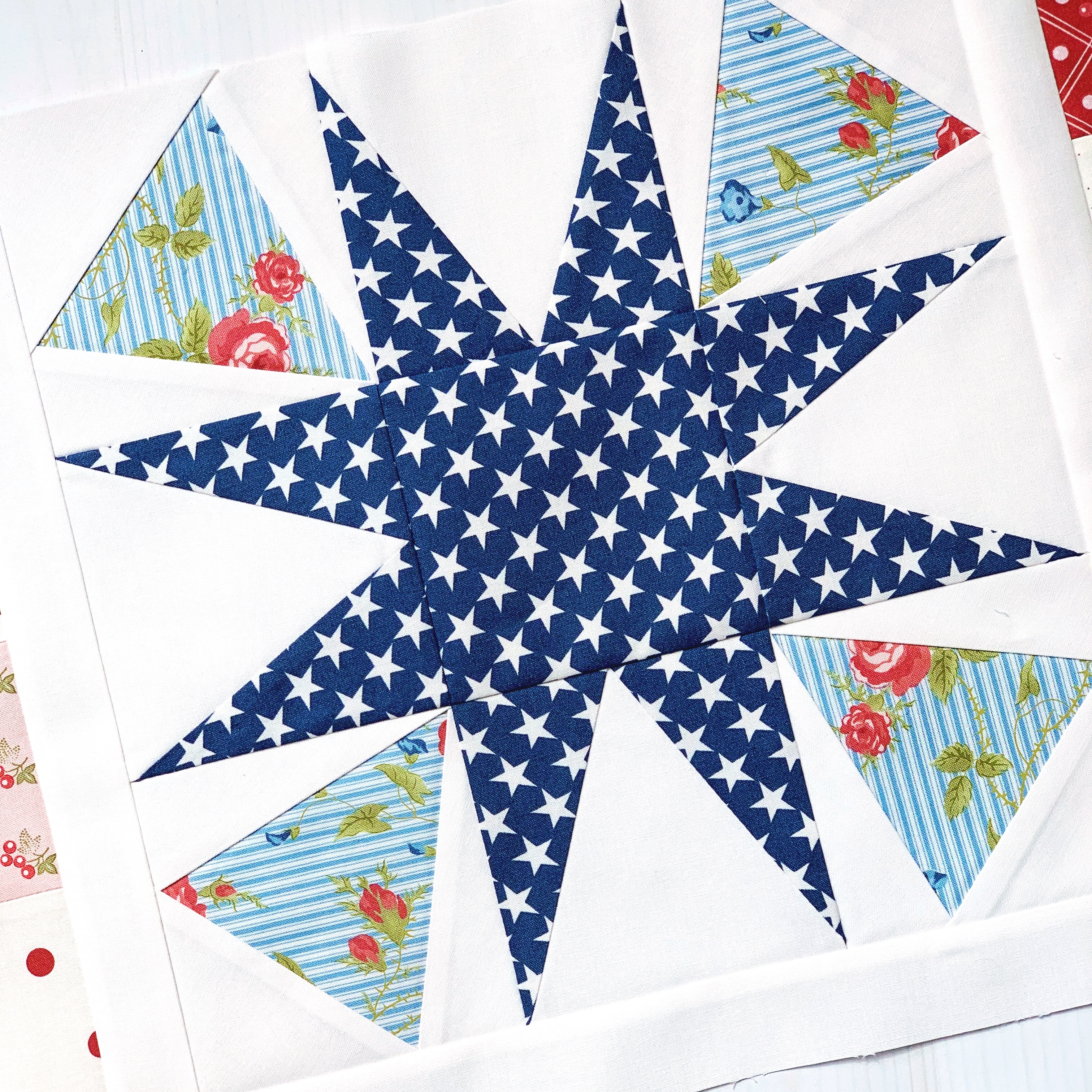 This is the biggest quilt in my book, because I wanted to have at least one good bed-sized pattern in there. I'm thrilled with how Martingale photographed Ribbon Rosettes, because I do think it looks so festive as a bedspread!
Ribbon Rosettes was beautifully quilted with an allover feather puff design by Carrie Straka (@redvelvet_quilts on Instagram). Carrie saved my bacon by working with me down to the wire, and I am eternally grateful to her for that and for her amazing quilting!
One final note about Ribbon Rosettes: My original design didn't use sashing posts and it also featured a border: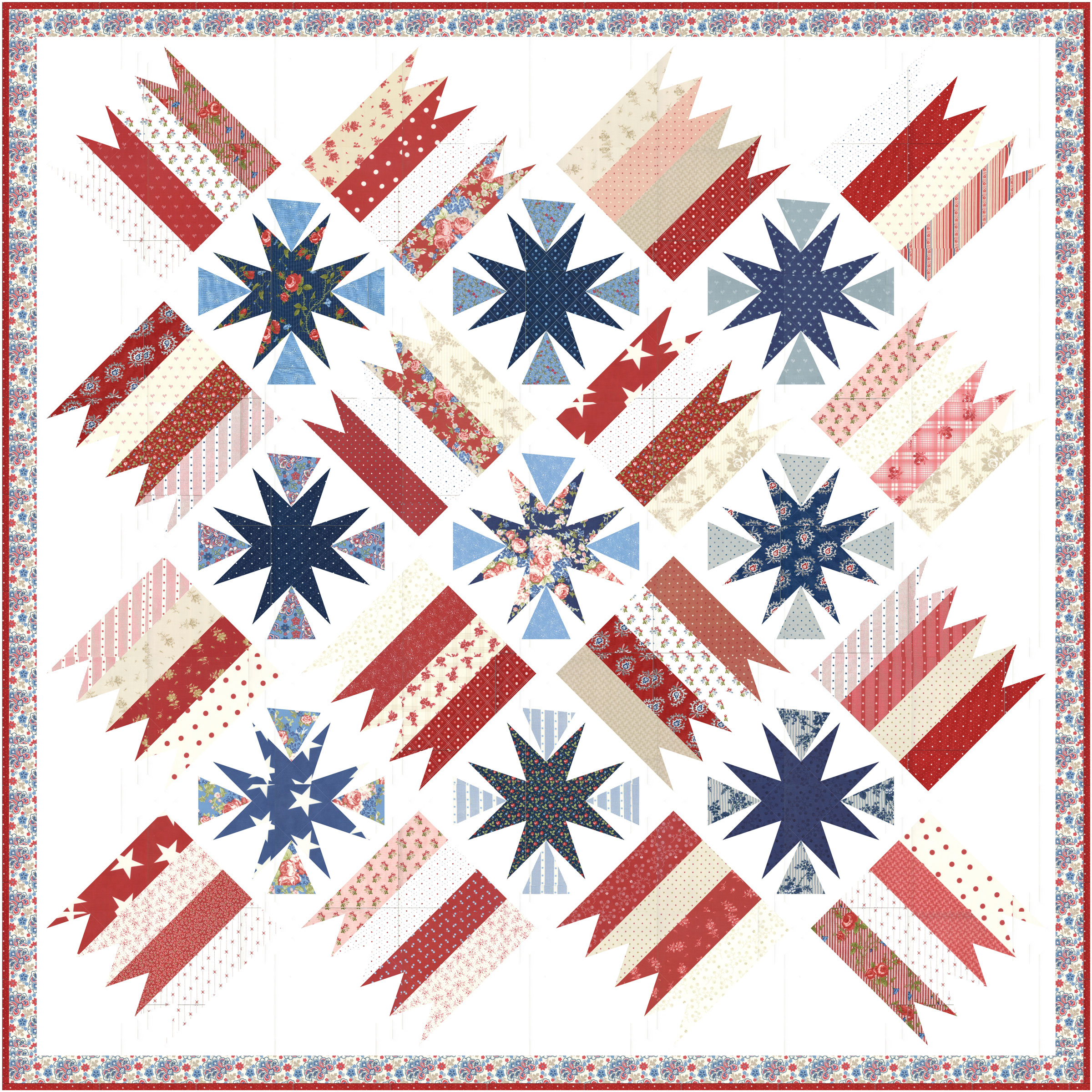 But when it came time to actually make the sample quilt, I realized that the way I'd designed it kind of necessitated the sashing posts, unless I wanted to do the complicated quilt math to figure different sashing lengths depending on the placement (I'd do that later in my Provence pattern). And then, after I finished piecing the quilt center, I laid it out and just wasn't sure if a border was going to be overkill or not: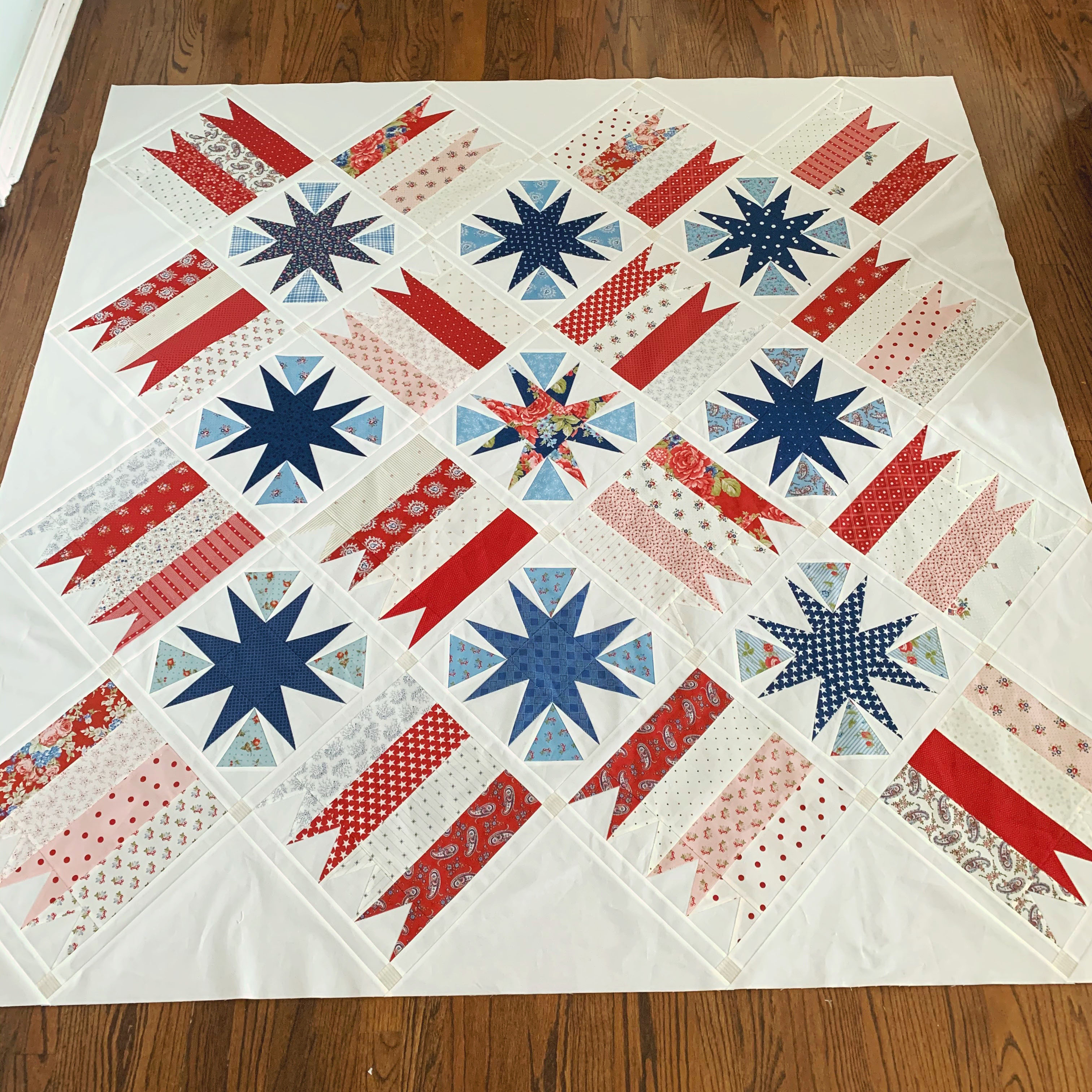 I think I could've gone either way with it. But it was already so big that I honestly just decided that I was done with this quilt and didn't want to wrestle it through my machine to add a border. Solid design decision or laziness? Well, I will leave that up to you. I stand by my decision!
OK, ready to see Ribbon Rosettes reimagined in different fabric collections?
First up is a soft and vintage-y recoloring with Brenda Riddle's The Shores collection. I'm positively obsessed with this one and I'll definitely be making it! Can't you just imagine it on an antique farmhouse bed? I think using a small-scale print in the setting triangles gives the design the finished feel that a border would give, without having to tack on a border.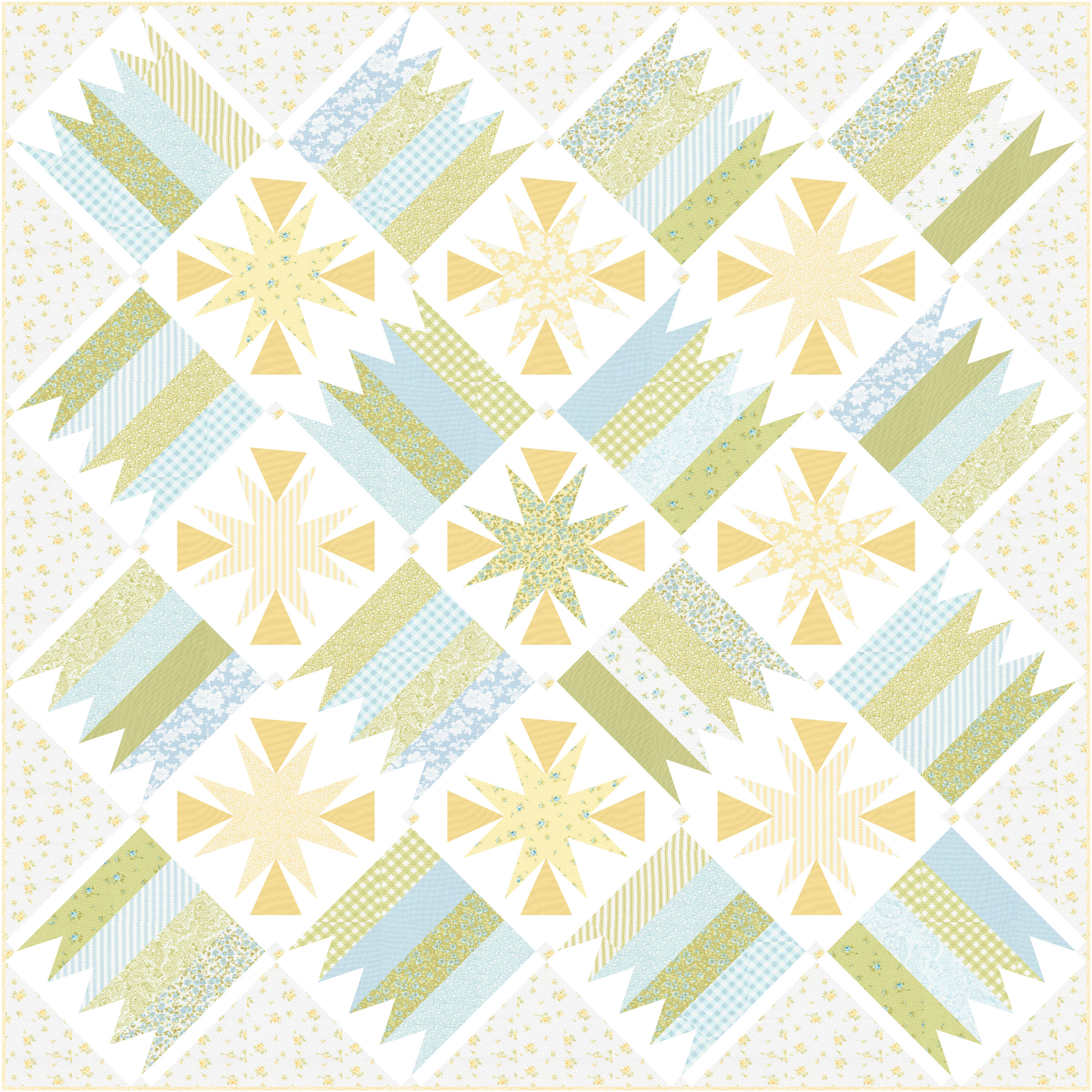 Next up is a blue and green version using Camille Roskelley's Nantucket Summer. Gosh, I love this collection. It's so versatile! I've used a small white-on-white print for both the setting triangles and the sashings as well, this time.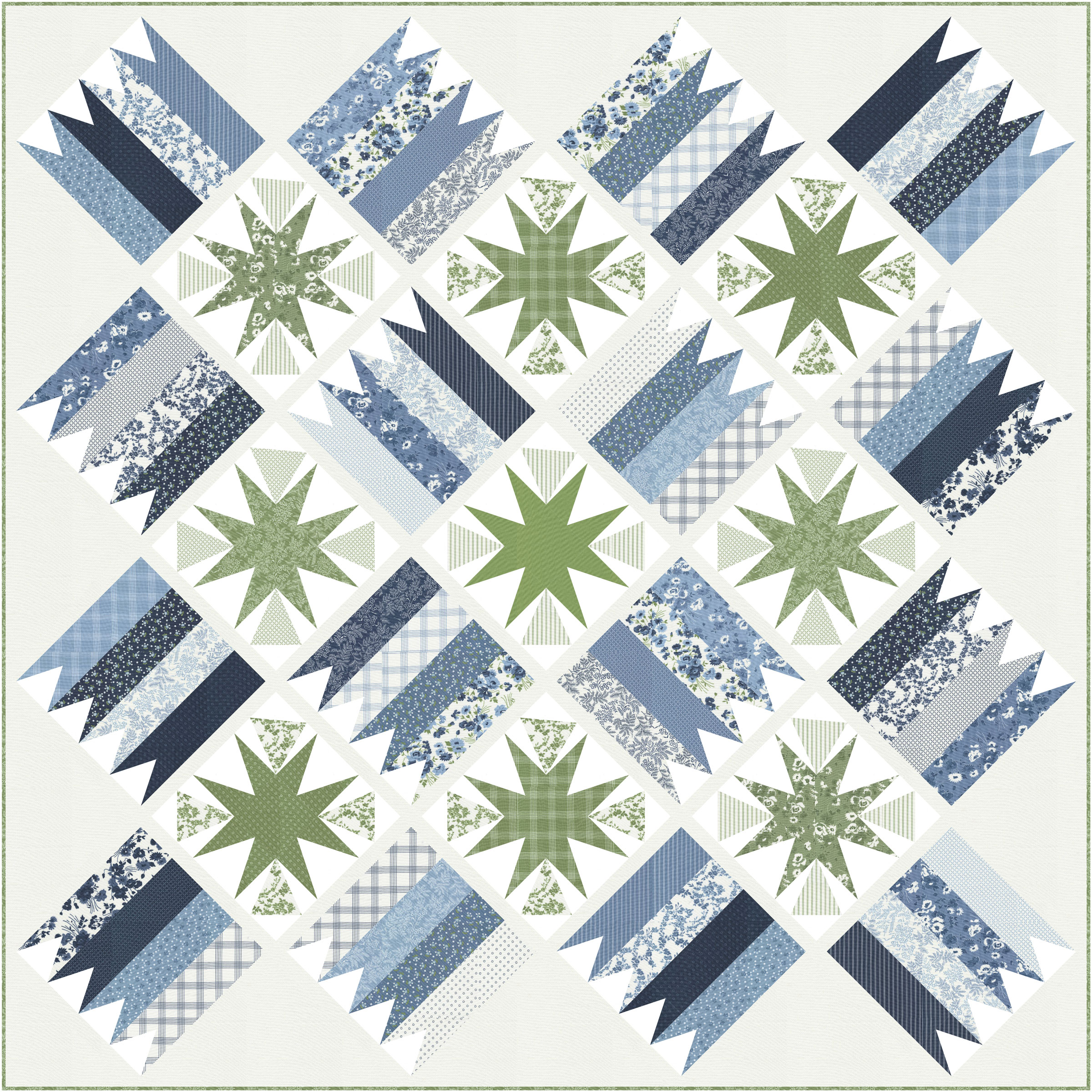 For this traditional version, I've used Threads that Bind by Blackbird Designs. I think the sampler prints are perfect for the stars!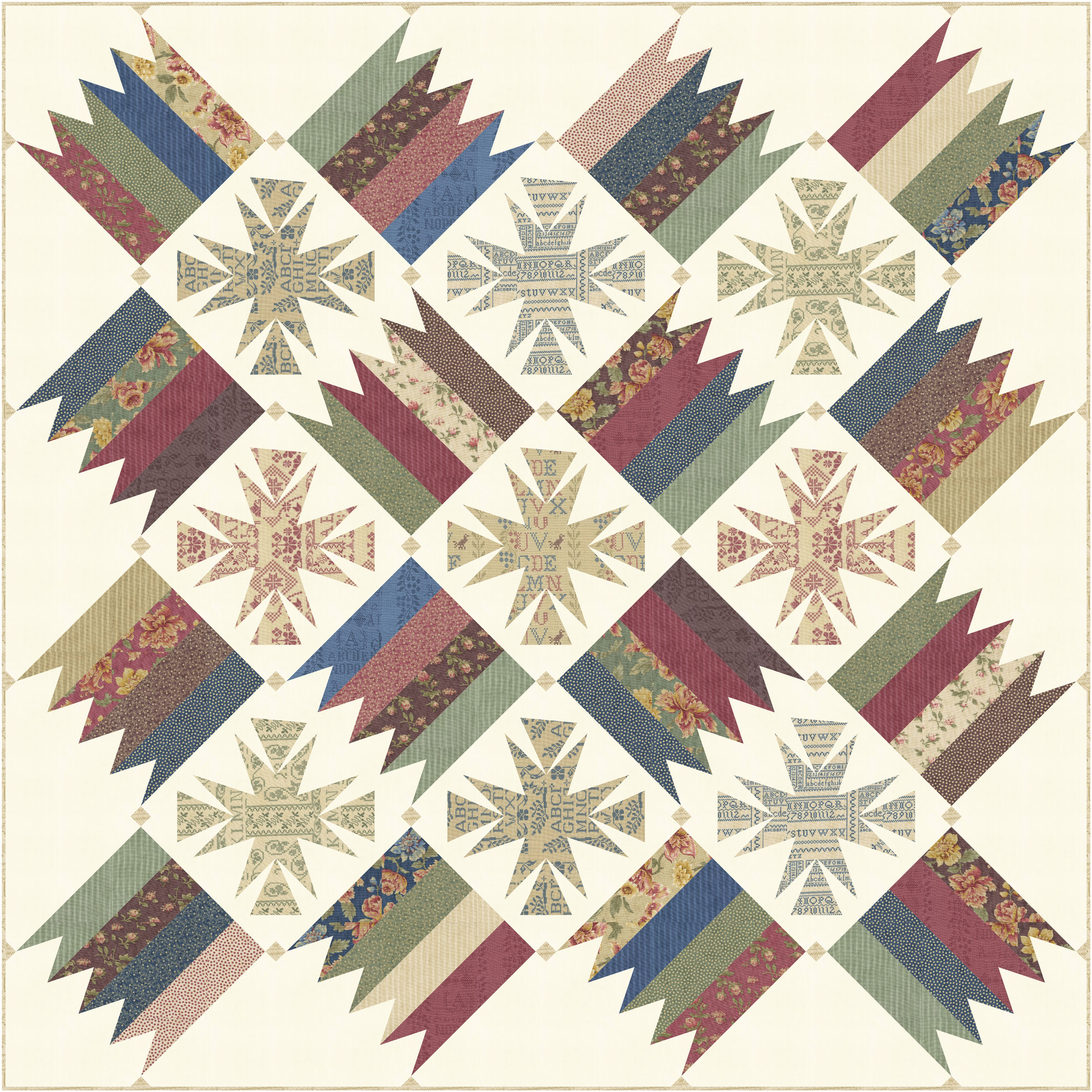 I love the deep, bold colors in Sweetfire Road's upcoming Wild Meadow collection. This would be a stunning quilt!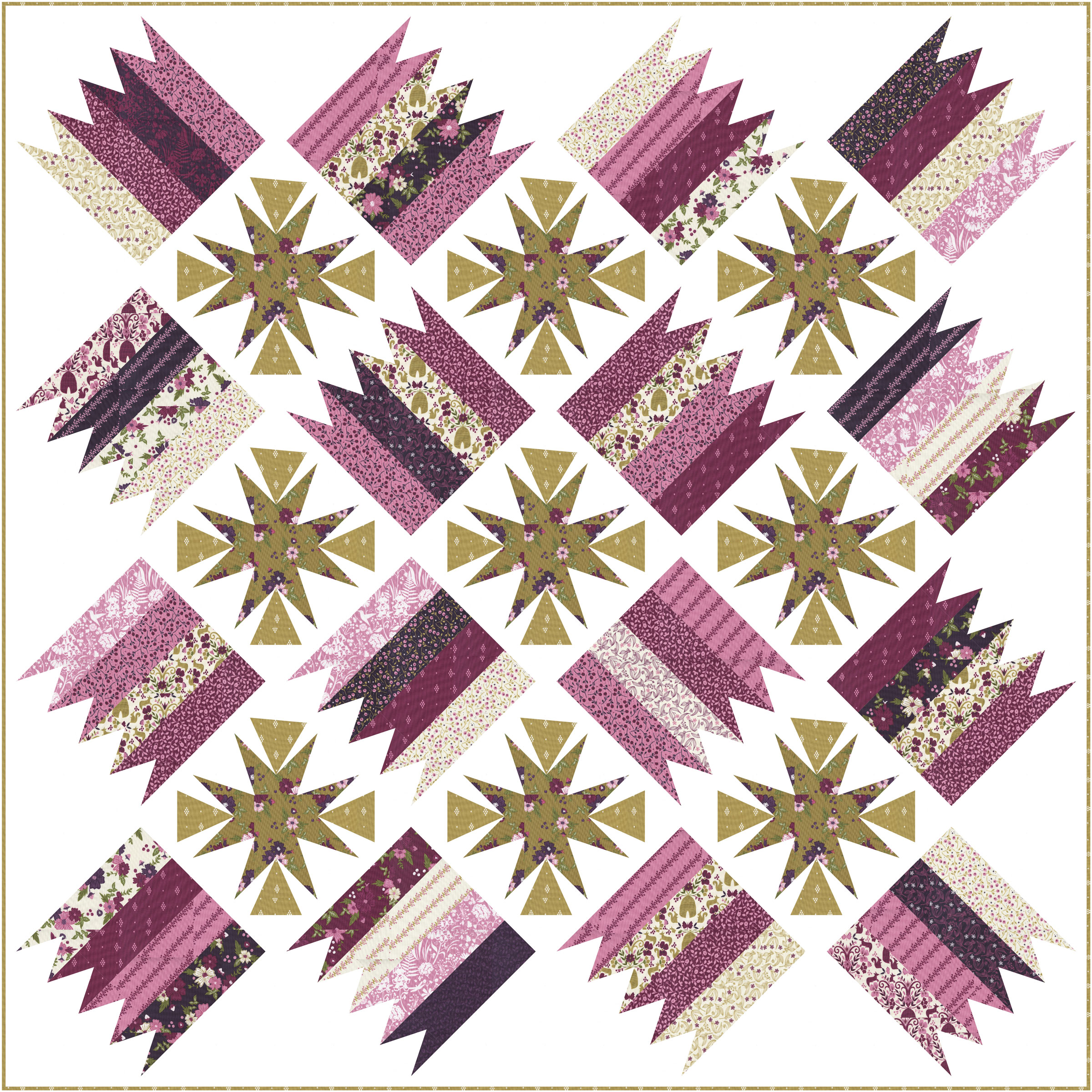 And finally, here's a lovely autumnal version using Basic Gray's upcoming Nutmeg collection. Once again, I decided to use a print for the setting triangles to frame the quilt.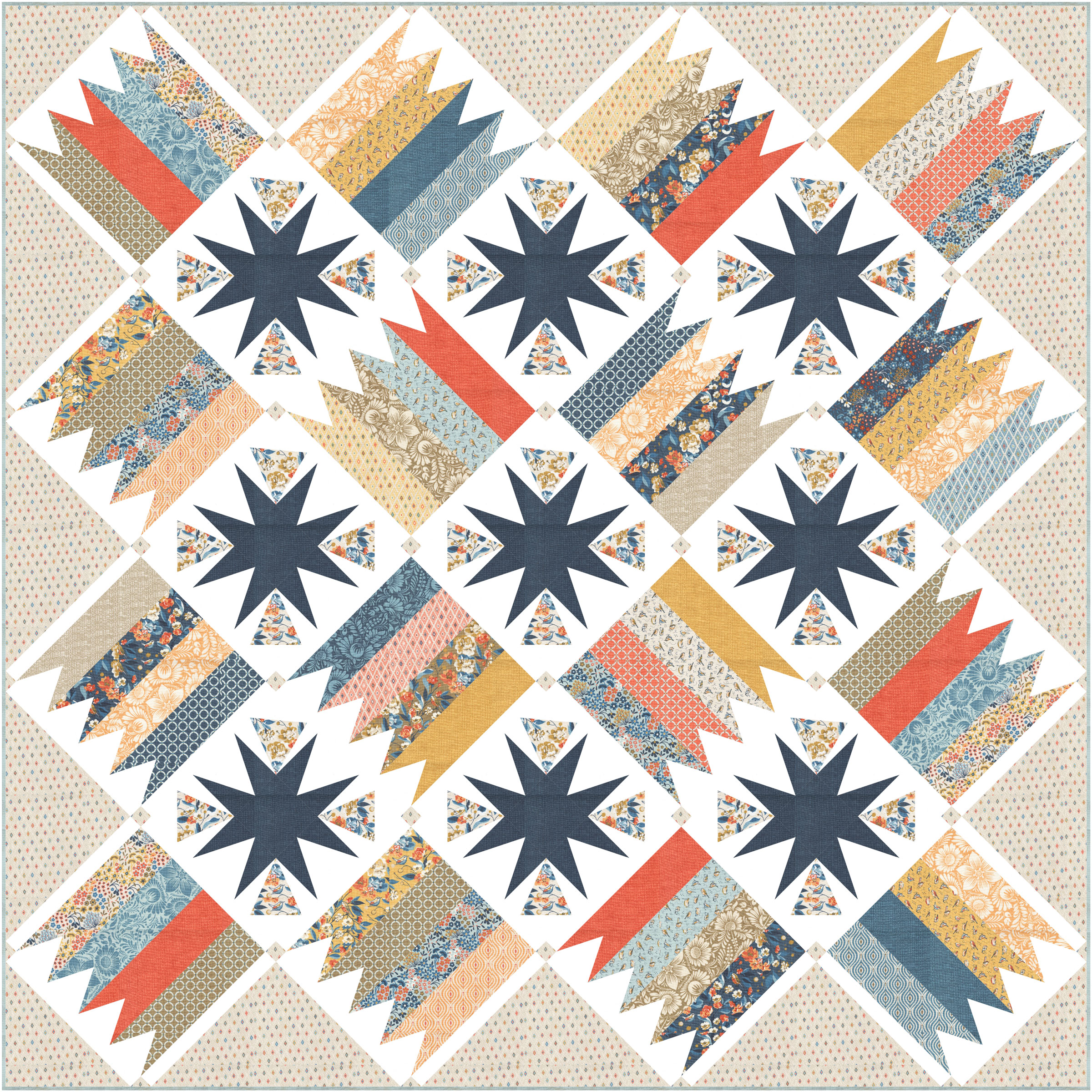 Thank you for stopping by my blog. I hope you've enjoyed reading about Ribbon Rosettes today!
If you're as excited as I am about the designs in "You've Got a Point!", please consider preordering a copy! It comes out THIS WEEK! Hooray!
Preorder a signed copy from my Etsy shop
Preorder a copy from Martingale
Stay tuned for the next quilt preview post. I'll be talking about Blossoms & Patches!