Bountiful Autumn by Buttermilk Basin…and Introducing Bountiful Stars!
Hey y'all, and happy Friday! Today I have the privilege of kicking off the Riley Blake Bountiful Autumn project tour, and I am so excited to show y'all what I made with these beautiful fabrics!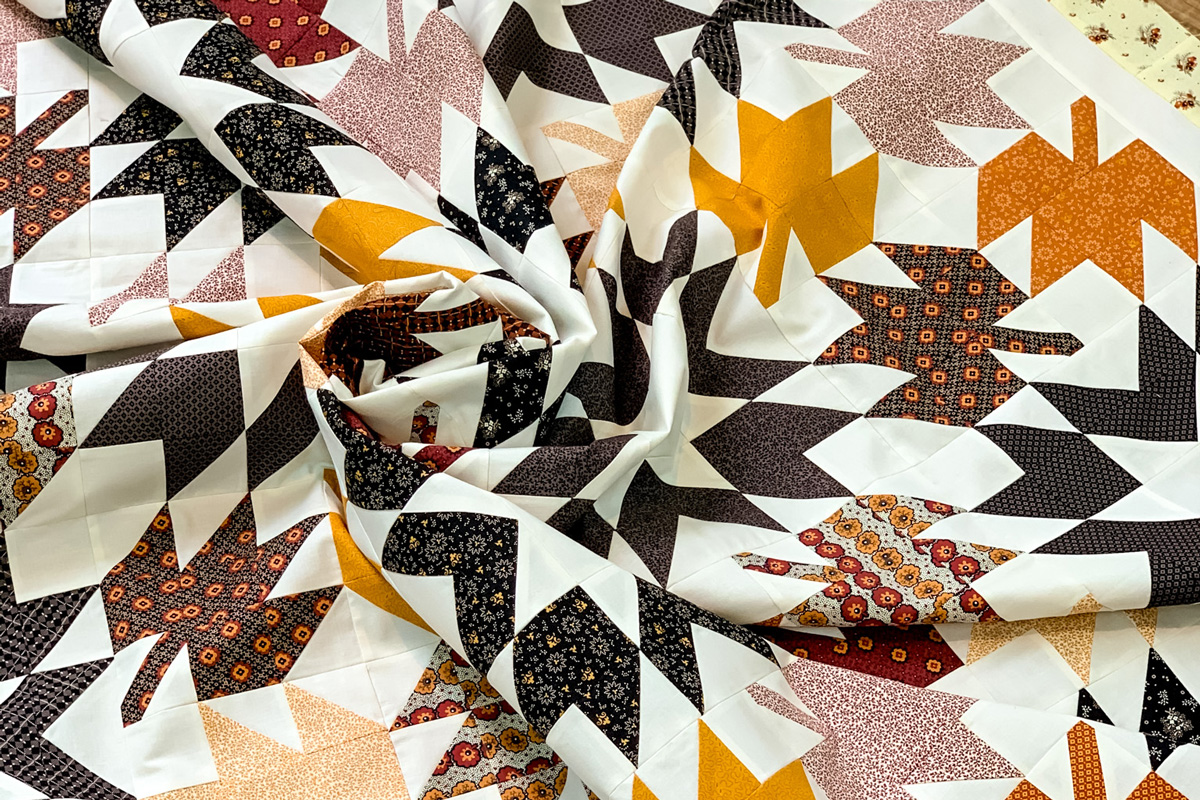 I really love Buttermilk Basin fabrics. This is the second collection of Stacy's that I have been able sew with, and I am so enamored with her prints and color palettes. Bountiful Autumn is a gorgeous collection that is perfect for fall and Halloween quilts. I love the rich, saturated shades of pumpkin, rust, and bittersweet in Bountiful Autumn, which are balanced by prints in charcoal, black, and taupe.
I was so excited to dive into this collection that I forgot to get a good picture of the fabrics before I cut it all up and started sewing, so let me share this picture from Riley Blake: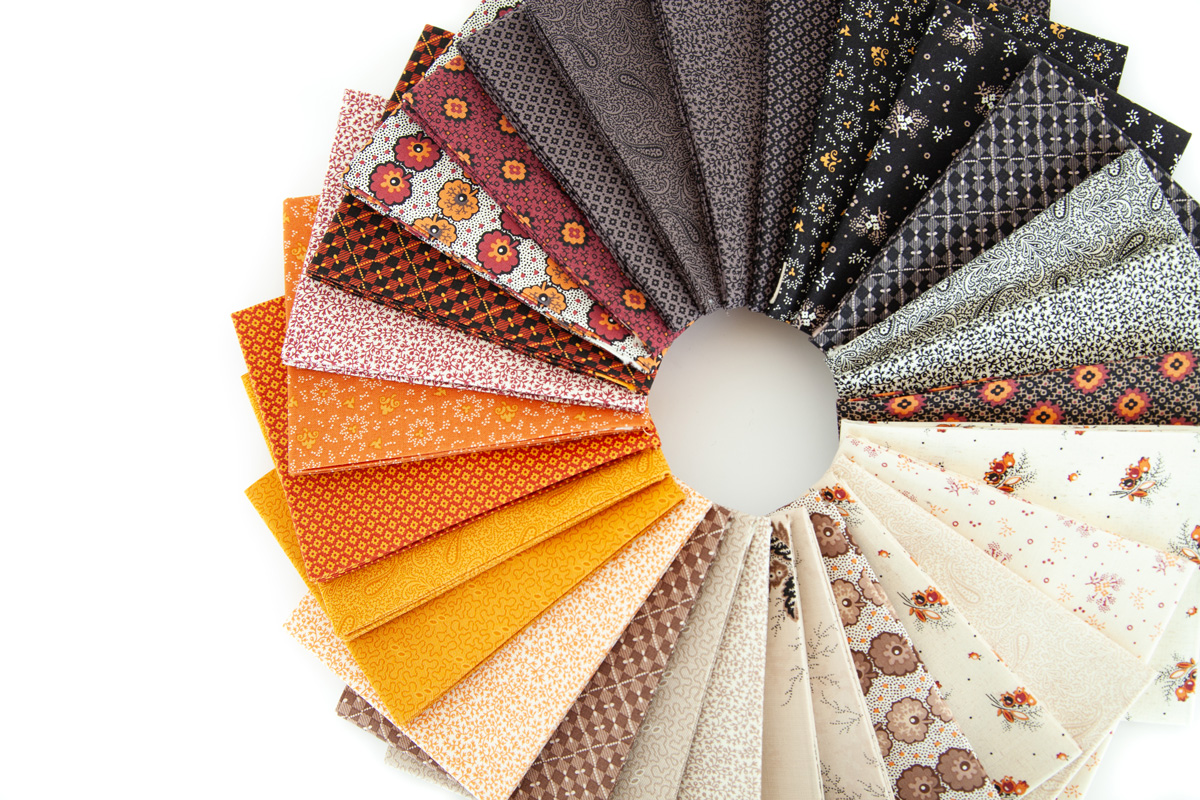 Now that is some serious fabric eye candy, friends!
When it came time to think about what I wanted to make with Bountiful Autumn, I just couldn't resist using those pumpkin- and gourd-colored prints to make maple leaf blocks—they're just too perfect for recreating the look of falling leaves.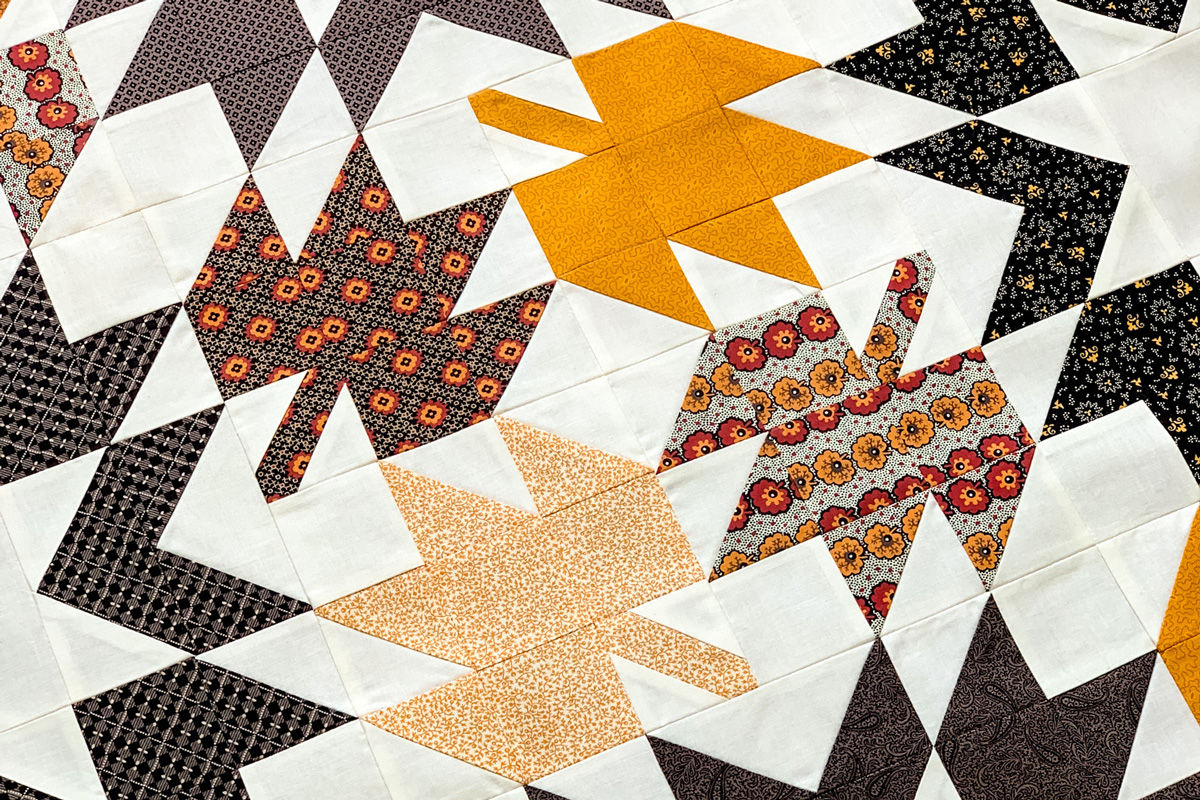 I wanted those striking charcoal and black prints to play a prominent role in my quilt design too, so I used them to make oversized star blocks. I think they pop really nicely against the leaves!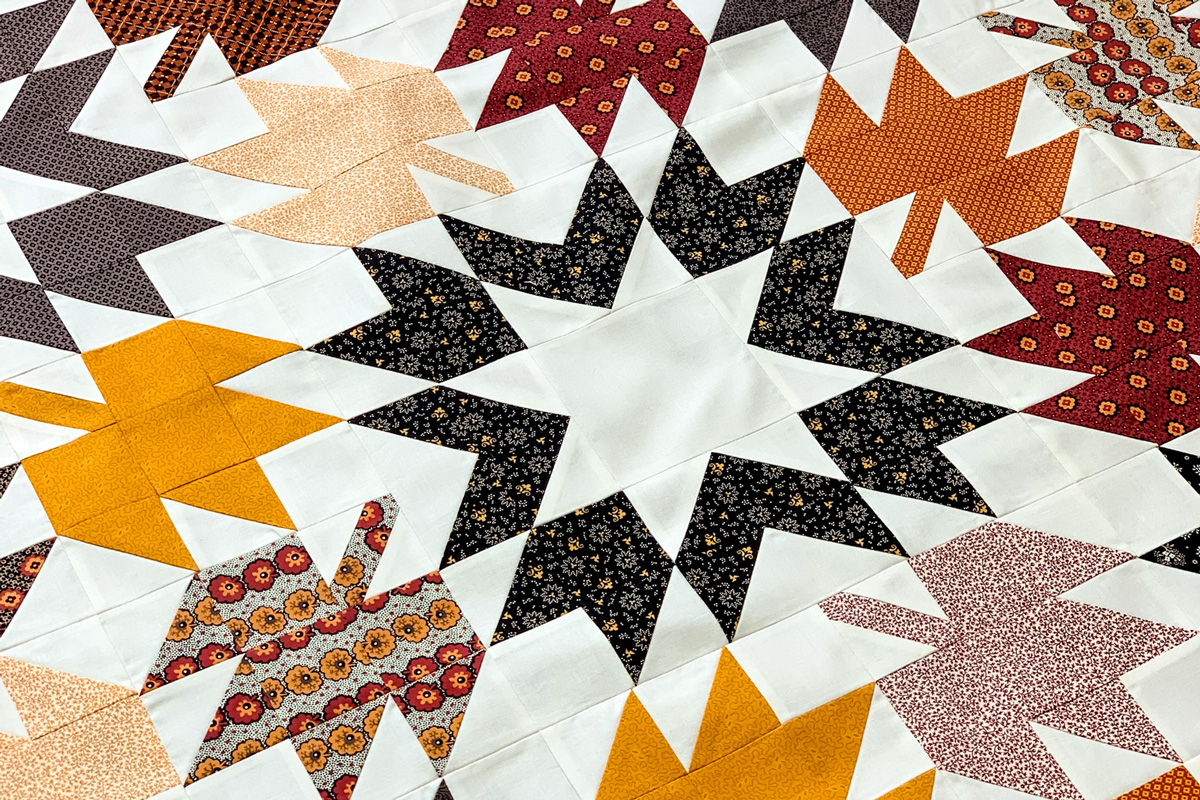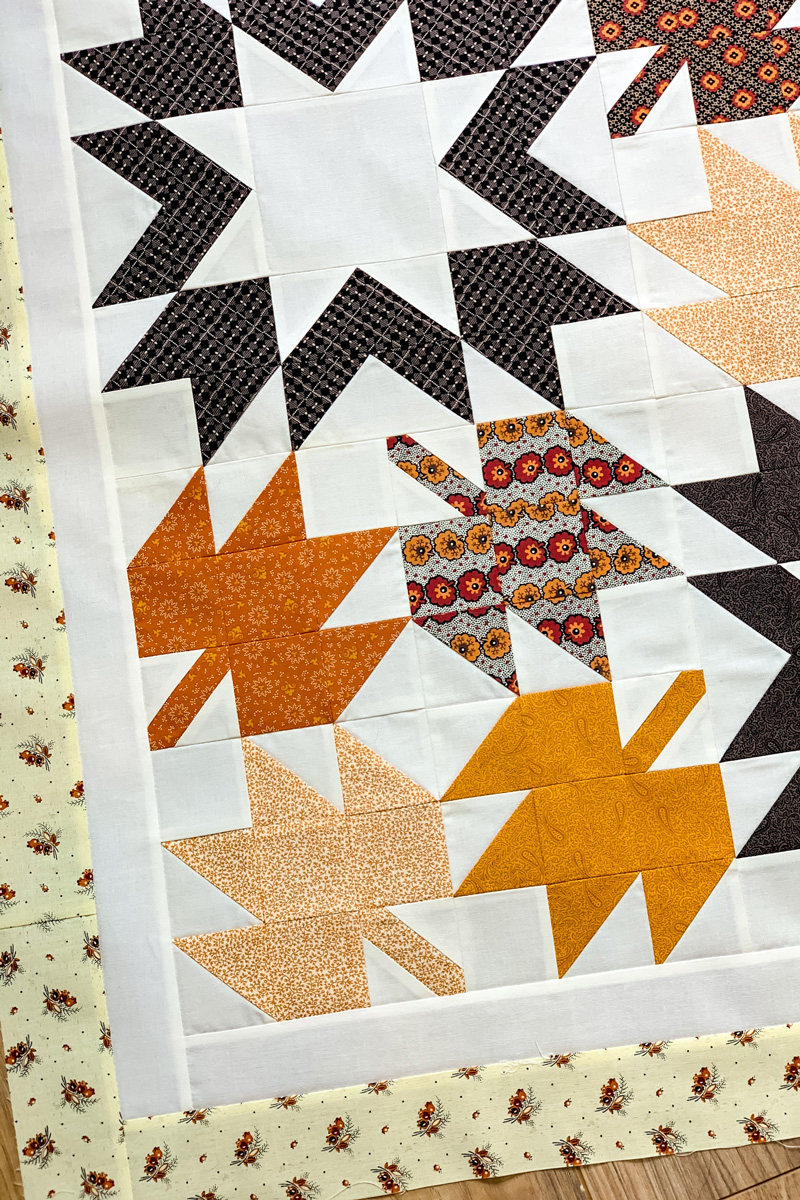 There's so much happening in the quilt itself that I opted for a quieter print for the border, and I love how it gently frames the leaves and stars.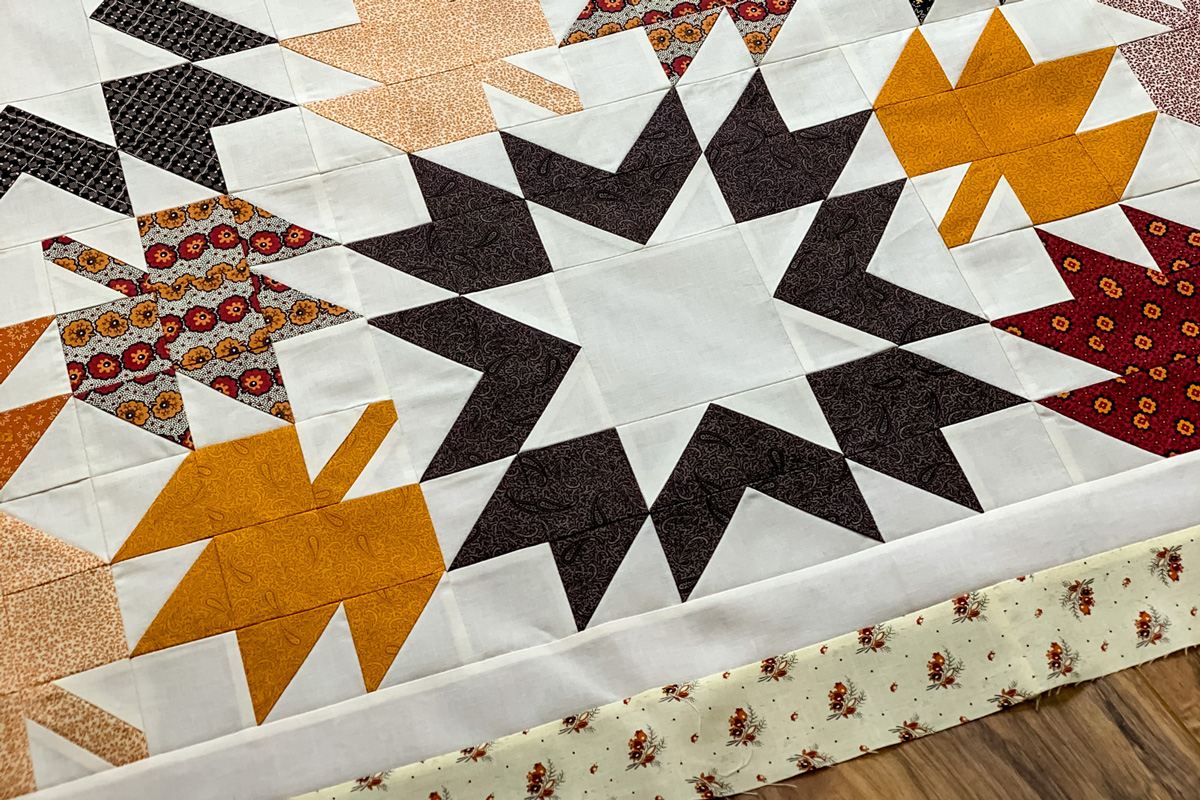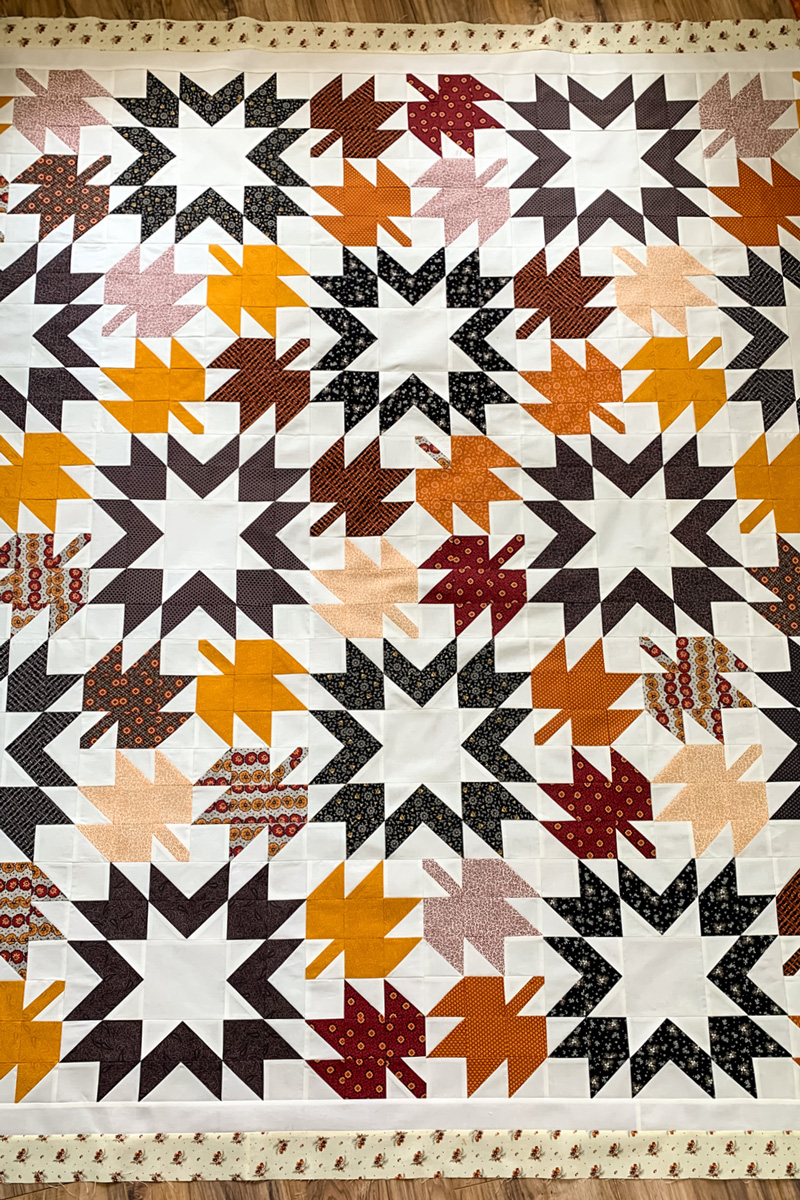 I'm sorry that I can only show you the pieced top at the moment—life hit hard in April and I couldn't get this beauty to the quilter in time for today's post. But the silver lining is that I'll be back with finished pics soon, which means that I'll have the pattern ready for release soon as well!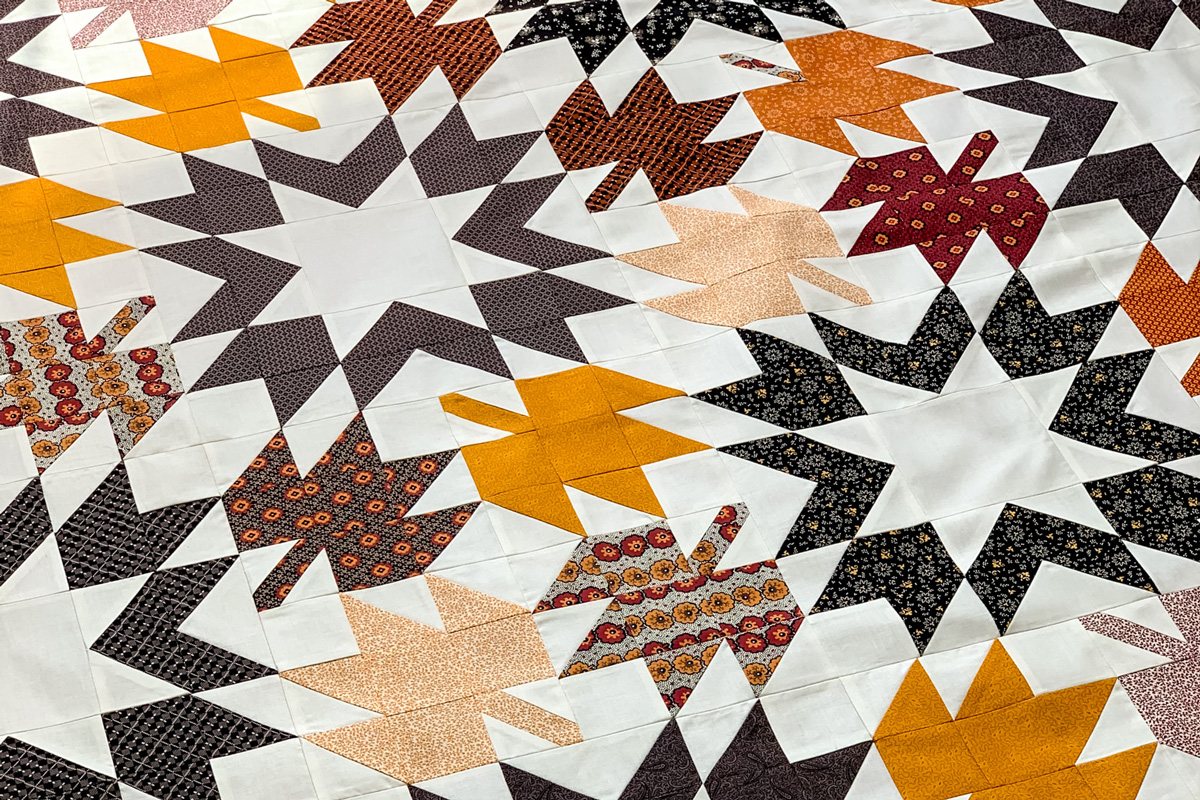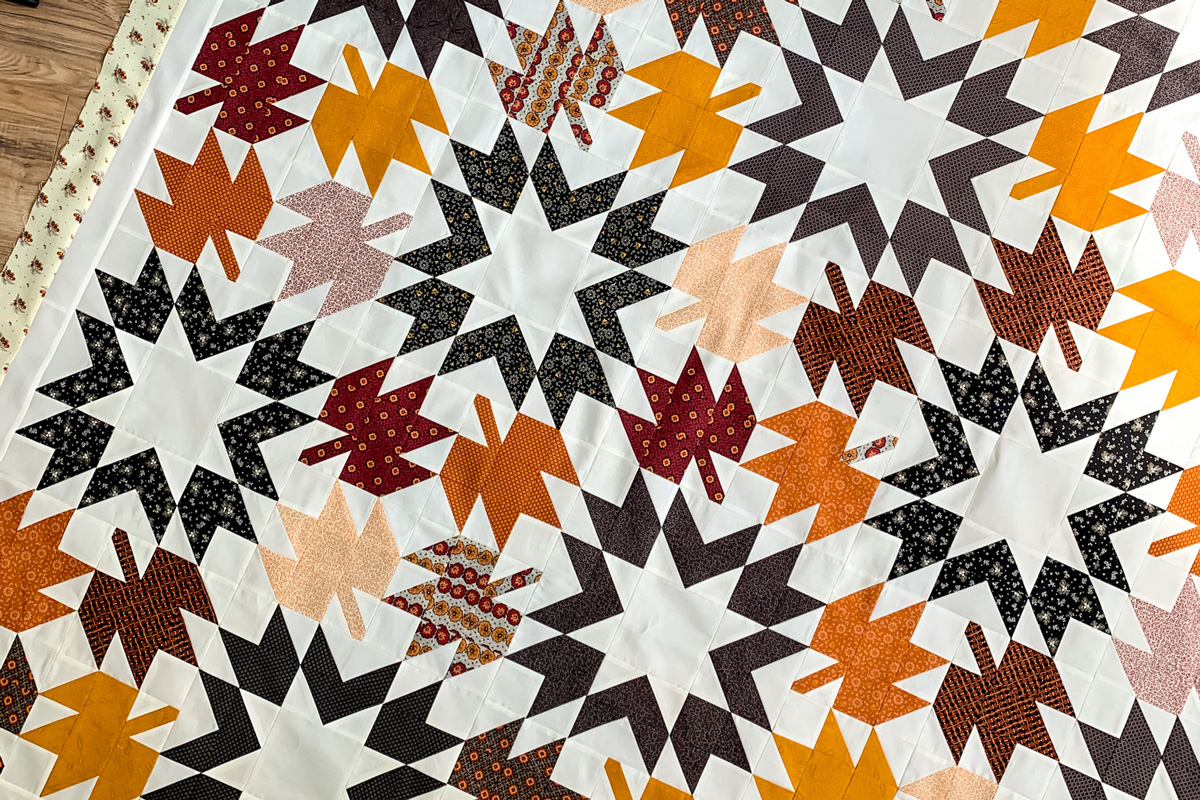 Want to be the first to know when Bountiful Stars is available? Go ahead and sign up for my newsletter in the right sidebar over there! I promise I won't spam you! It'll just be for announcing pattern releases and sew-alongs.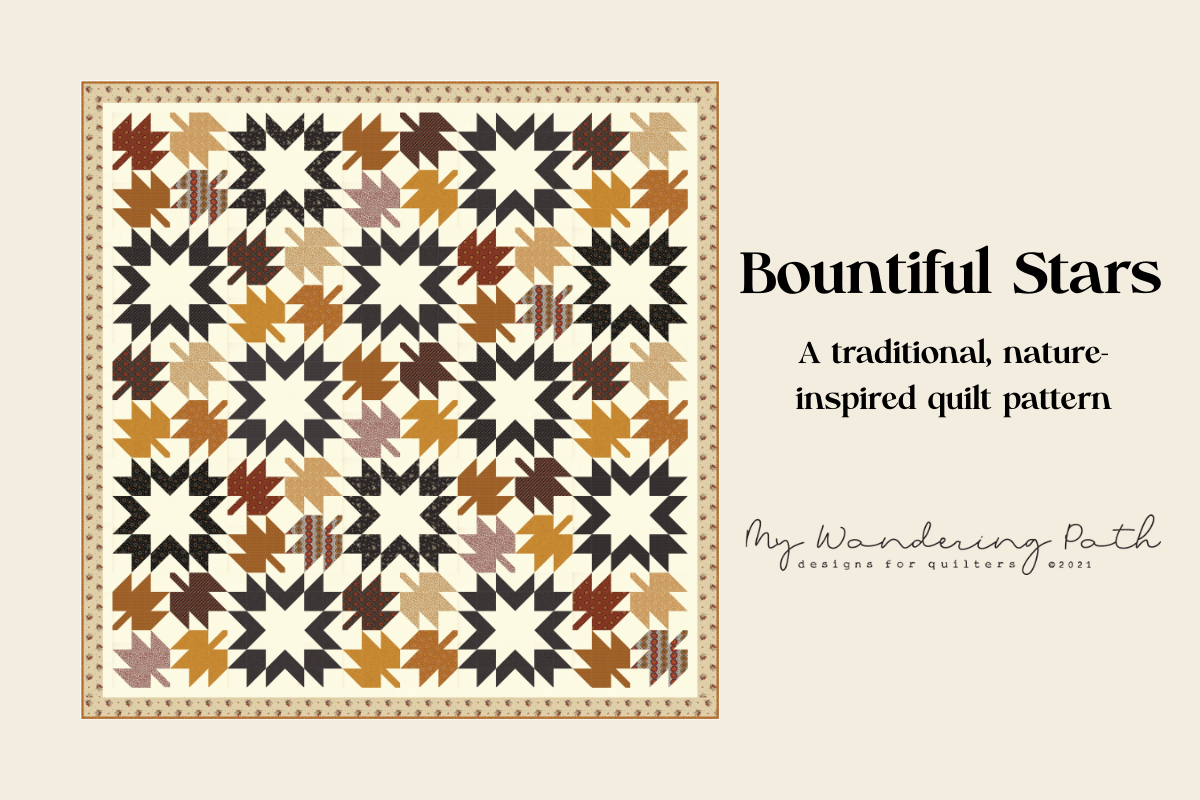 Thank you so much for stopping by my blog today! I hope I've inspired you to create something with Bountiful Autumn. It's in shops this month—perfect timing to get started on a new quilt for the fall! And be on the lookout for more details on my Bountiful Stars pattern, coming soon!