Jardin de Fleurs Quilt-Along: Fabric Requirements
Hello everyone and happy Friday! I can't believe it, but our French General quilt-along will be kicking off soon! It seems like it's been so long since we first announced it, and now it's finally here.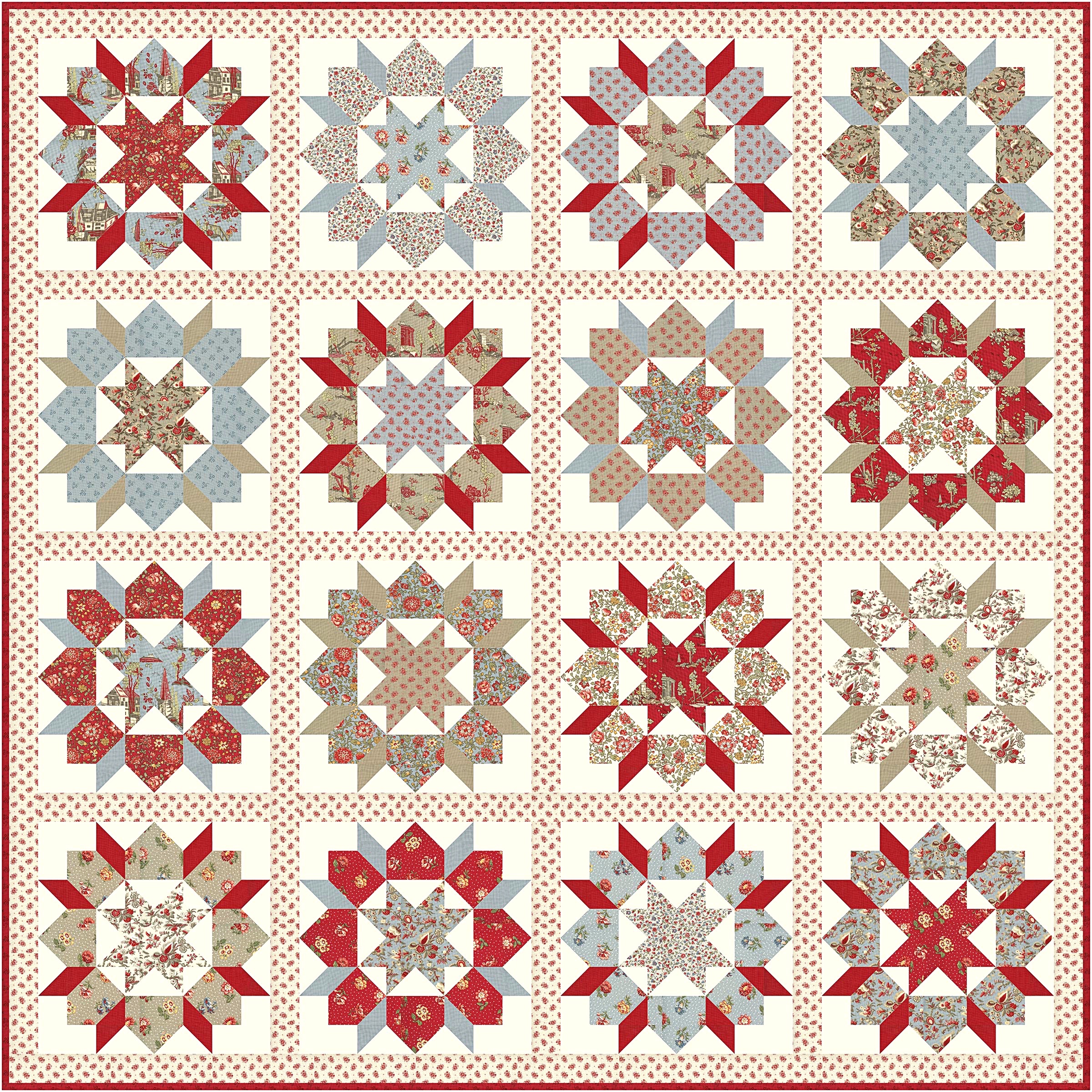 We'll officially kick things off on June 1, but I wanted to go ahead and share the fabric requirements for the version of Swoon 16 that we've mocked up and that I will be making.
To make this version of the Swoon 16 pattern for the quilt-along, you'll need:
Blocks
One fat quarter each of the following prints:
13890-11
13890-16
13890-17
13892-16
13892-18
13892-19
13893-12
13893-19
13893-21
13894-12
13894-20
13894-22
13895-15
13896-14
13896-16
13897-19
½ yd 13529-20
½ yd 13529-23
½ yd 13529-169
Sashing
Background
3 yds 13529-21 OR 9900-182
Binding
If you've pre-ordered a kit from French General or a quilt shop, you should have all those fabrics in your kit (the background fabric may vary). If you haven't ordered a kit, it might be easier to order a Jardin de Fleurs fat quarter bundle instead of trying to source the individual fat quarters. We'll use most of the bundle, and the rest can go into your stash!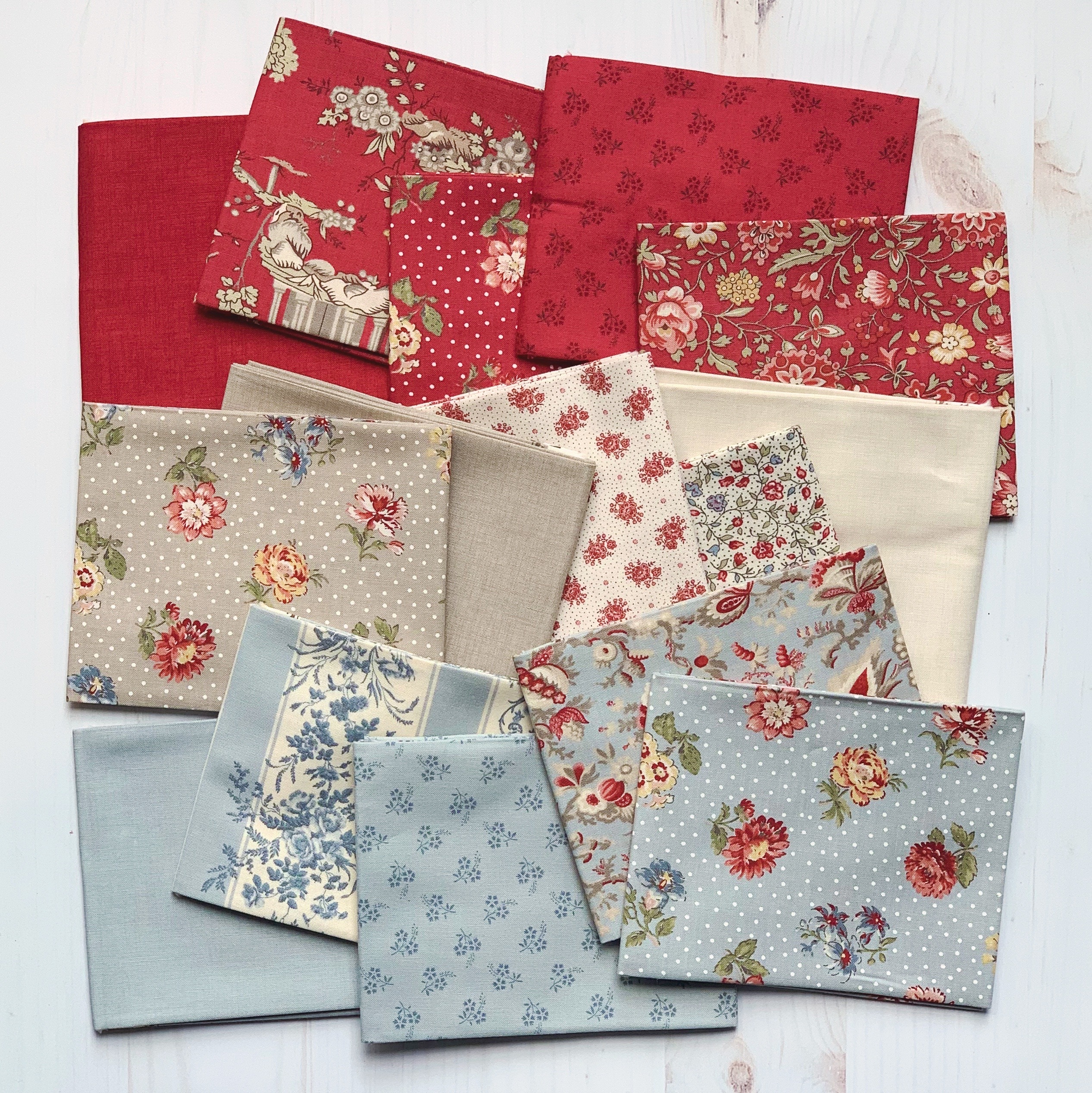 I thought I'd also share my fabric pairings with you. You may want to pair the fabrics differently, and that's totally fine! I can't wait to see all the different variations you all make. But in case you'd like a visual of the fabrics that I paired together, here they are: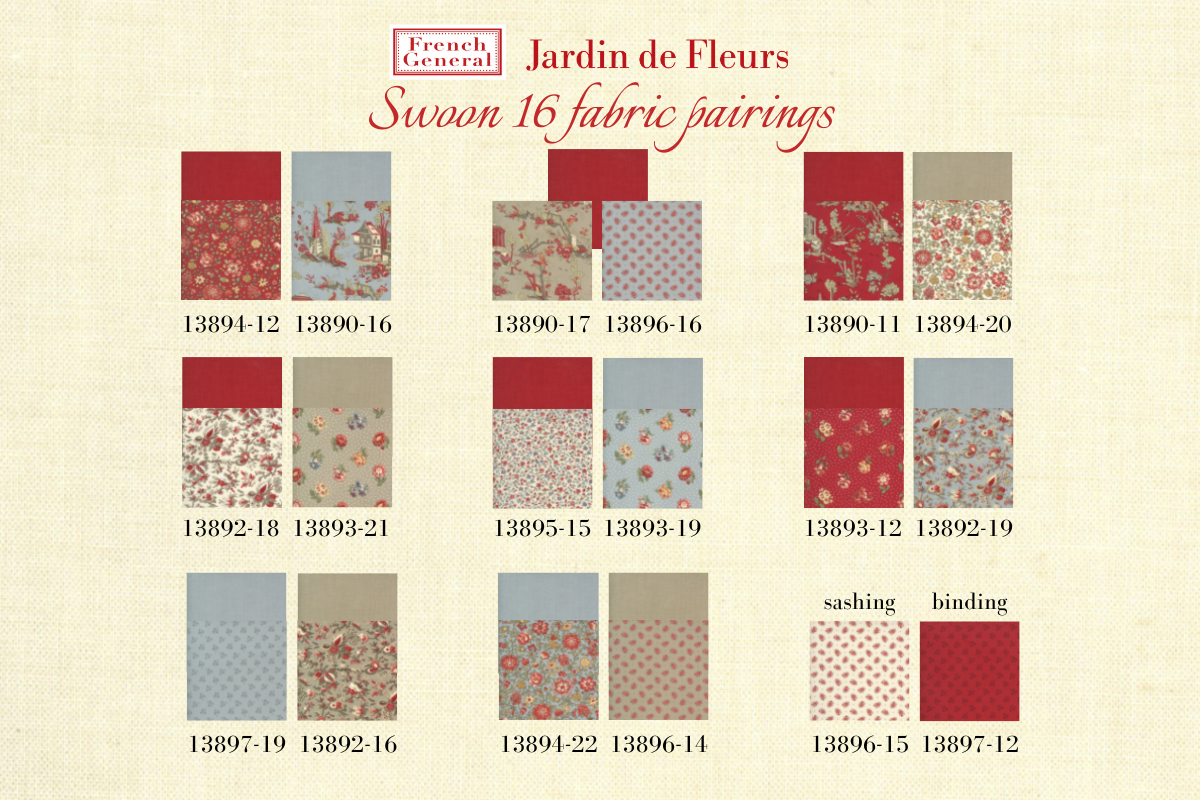 You'll make two blocks from each fabric pairing, with the fabrics alternating placement in the center star and inner star points. In the picture above, you'll see which solid outer star point color I've used when the fabric it's paired with is the CENTER star.
I hope this helps as you're getting ready for our upcoming quilt-along! I really can't wait to get started on this gorgeous quilt. June 1 will be here before we know it!