Coming Soon…The Firm Foundation Quilt!
Hey friends! I have been working on a new pattern featuring Songbook, the debut fabric collection by Fancy That Design House for Moda Fabrics. The moment I saw Songbook, I KNEW I had to make a quilt that featured those gorgeous panels. I'd actually been a fan of Stephanie's artwork even before she announced her debut fabric collection and had purchased some of her tea towels before, so it was exciting to see them in quilting cotton form.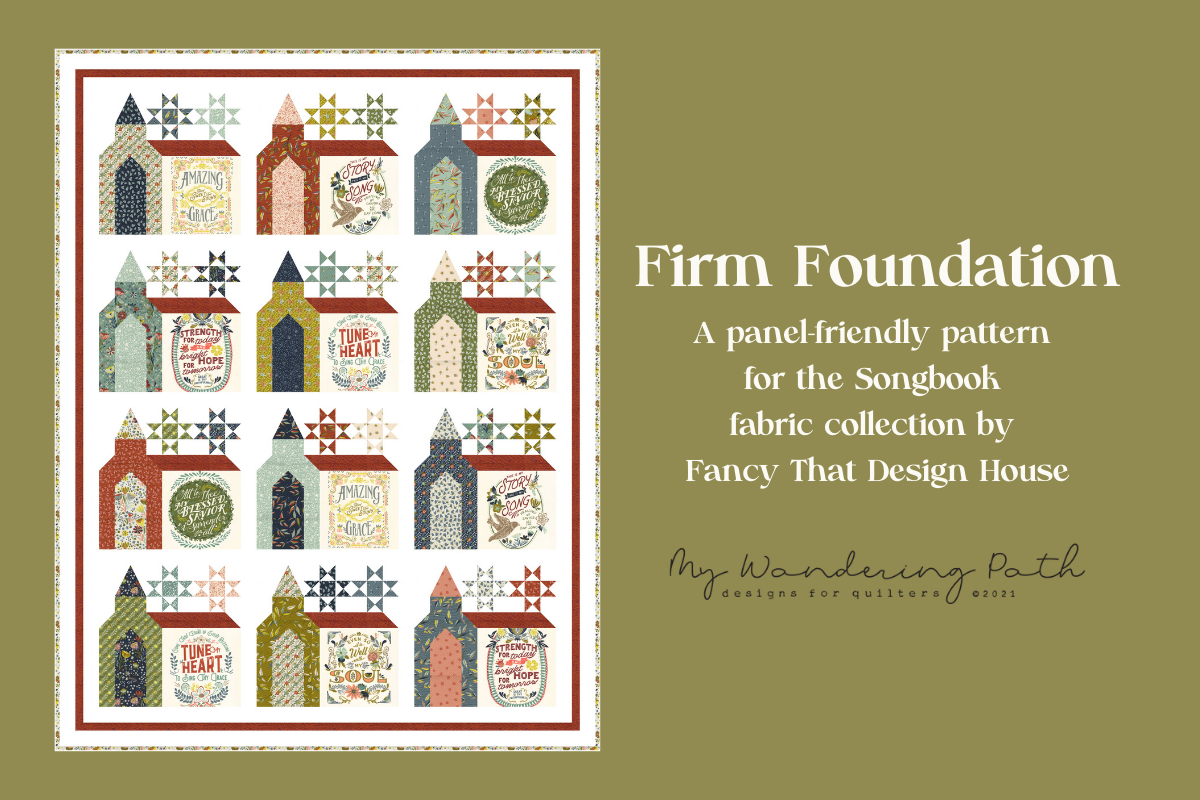 It has been so much fun making these big ol' blocks! I finished piecing the quilt top last night and I absolutely love how it turned out. Now to get this baby in the hands of a quilter!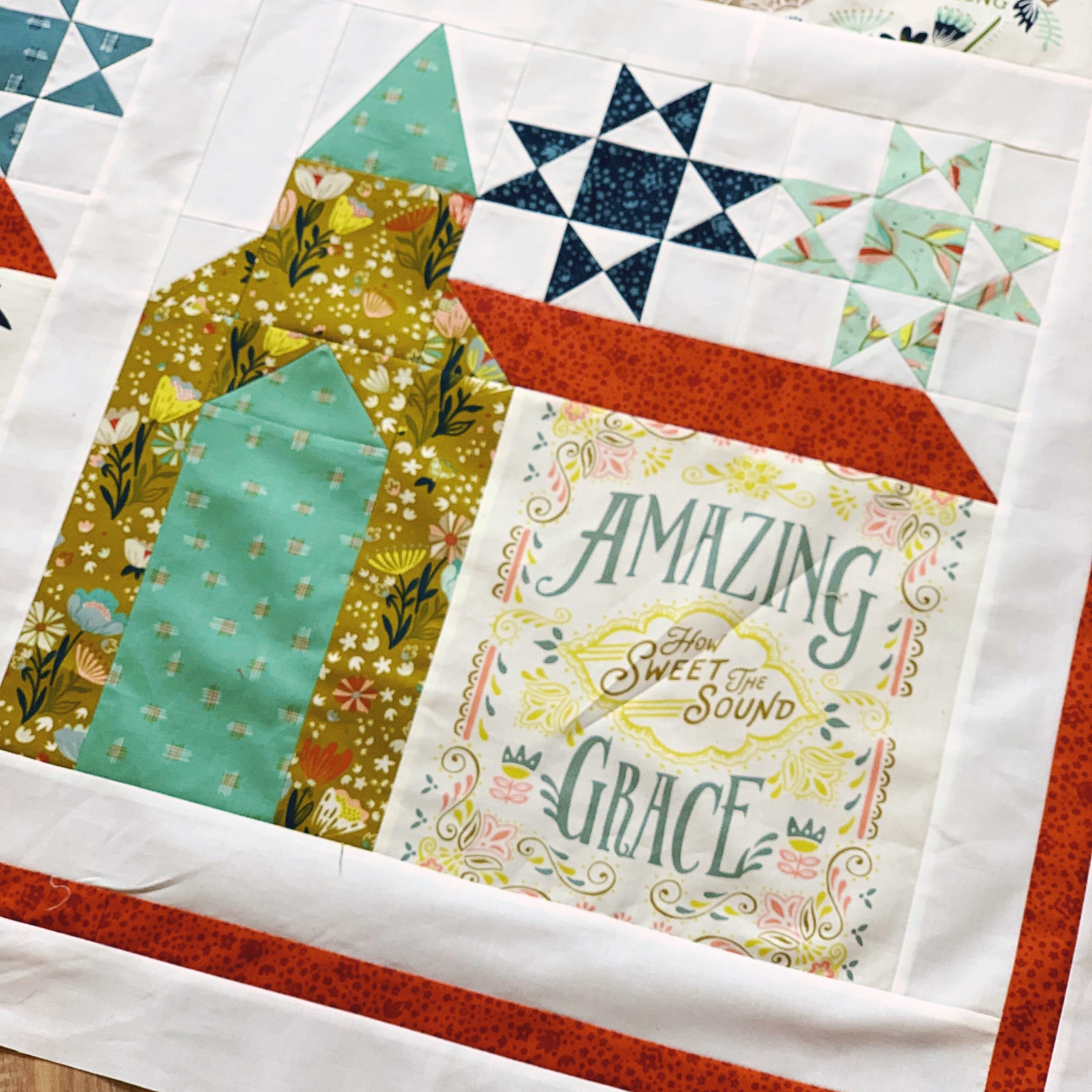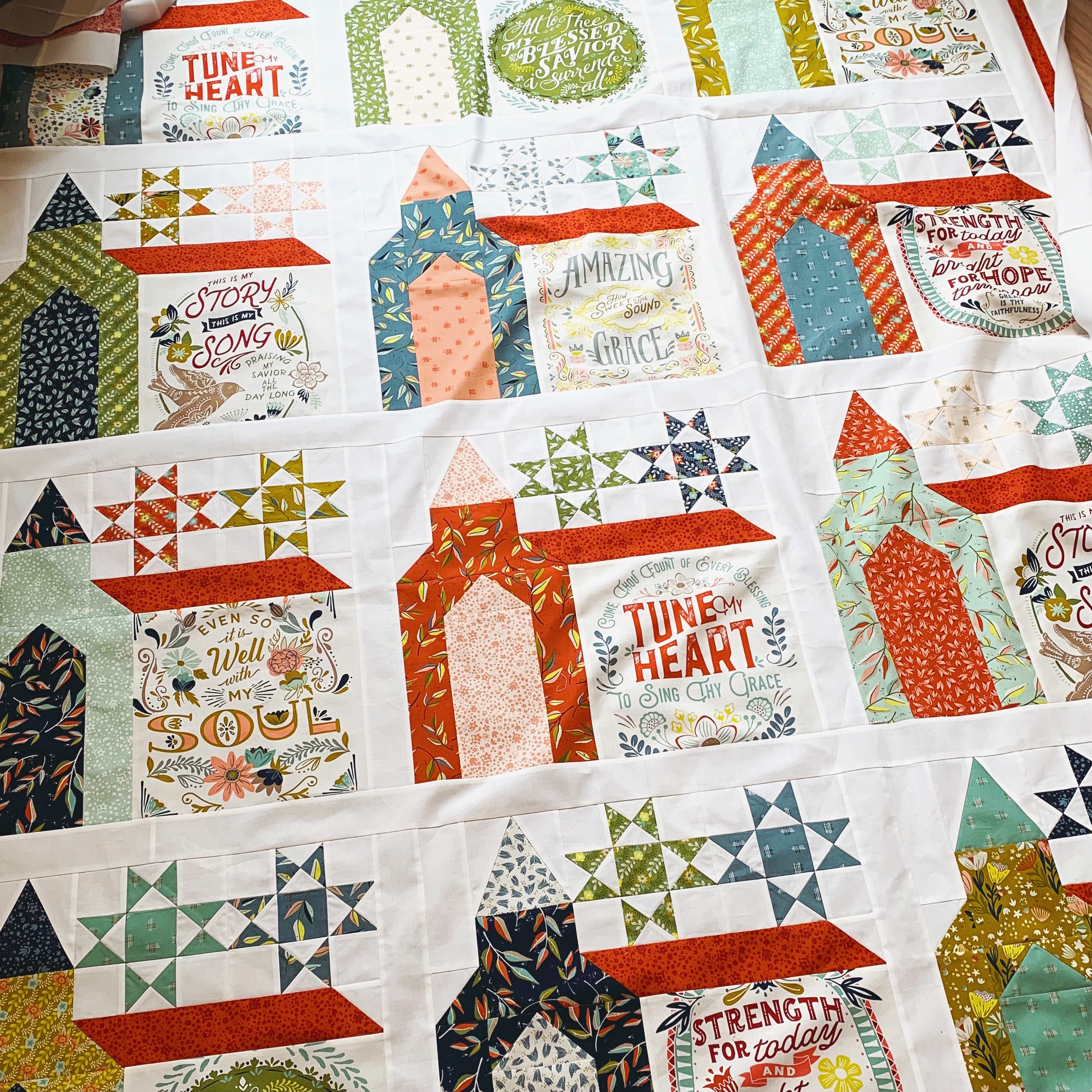 I have a whole backstory about the genesis of this quilt design that I'll share when I release the pattern, but in the meantime, I wanted to go ahead and give y'all a sneak peek at the full design and share the fabric requirements.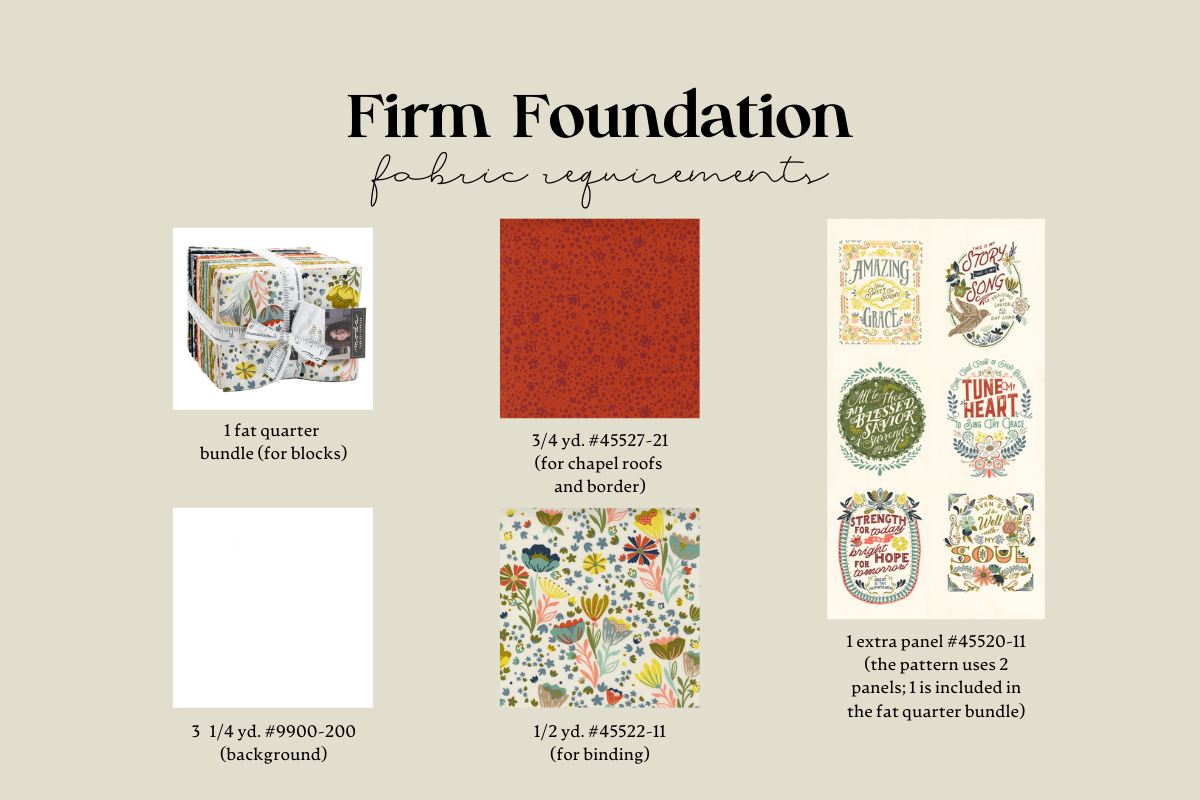 I'm hoping to have this pattern ready around the time that Songbook ships to stores, but because several folks have already asked me about kits and fabric requirements, I wanted to at least offer that information in case some quilt shops want to kit this up. (Alas, I am not really set up to sell fabric right now. Maybe one of these days!)
Today is gray and dreary in Dallas, but I was too impatient to wait for a sunny day to take some pictures, so forgive the moodiness of these pics!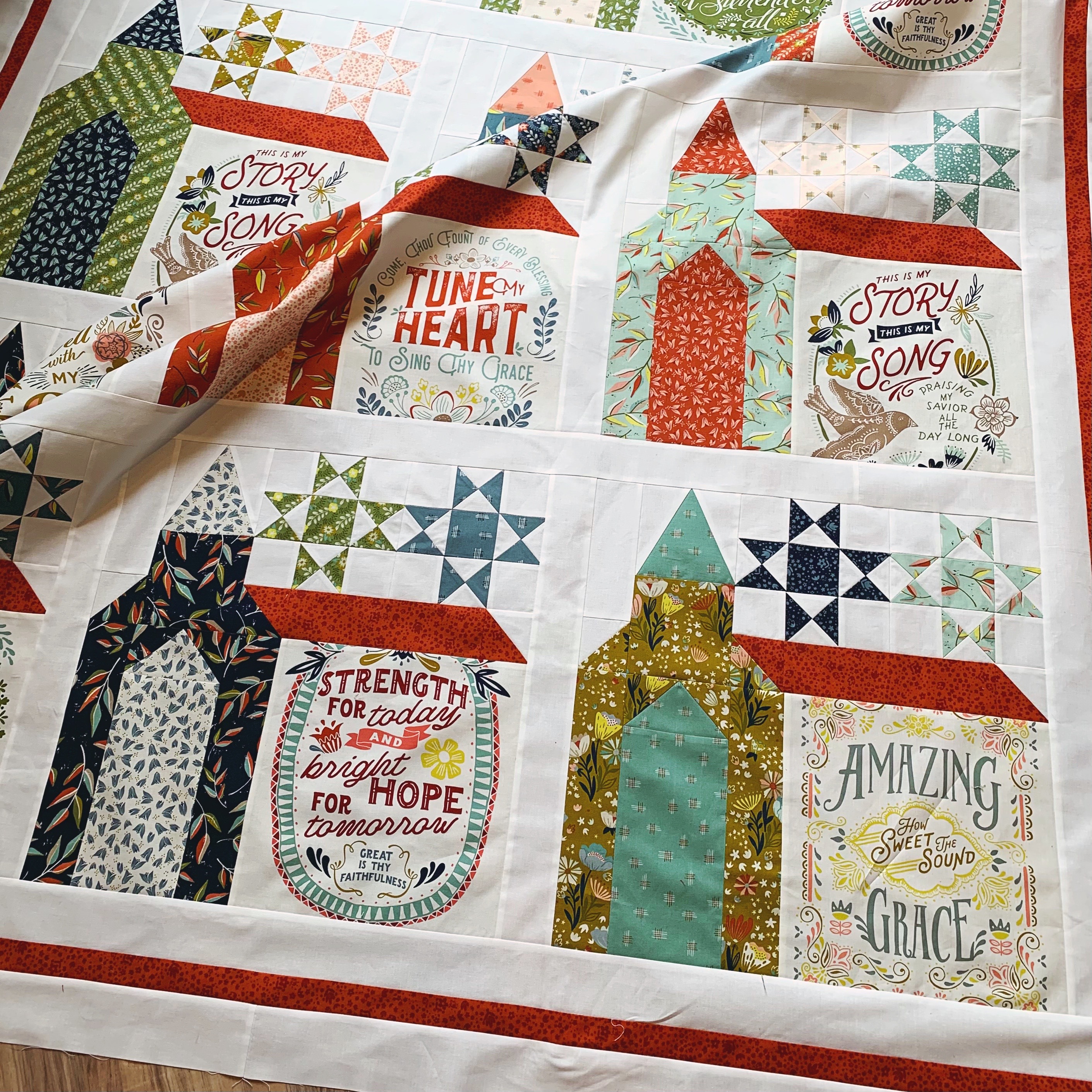 Stay tuned for the Firm Foundation pattern release, and be sure to let your favorite quilt shop know that you'd like to see them offer a kit!
Thanks for stopping by today!