Meet Smoke Rings, from You've Got a Point!
Happy Saturday, y'all! Gracious. I can't believe it's been a month since I last posted! I just blinked and the month was gone. Between my son turning 16 and winding down the last days of his freshman year of high school, my daughter finishing her freshman year of college and coming home from the summer, and the usual life/work stuff, the days have flown by.
The good news is that my book release date is closer than ever! So I'm here to get this preview series back on track! In case you missed the earlier posts, I recently launched a series of posts about the quilts in my upcoming book, You've Got a Point! (You can find all the posts HERE.) Today I'm excited to talk about Smoke Rings.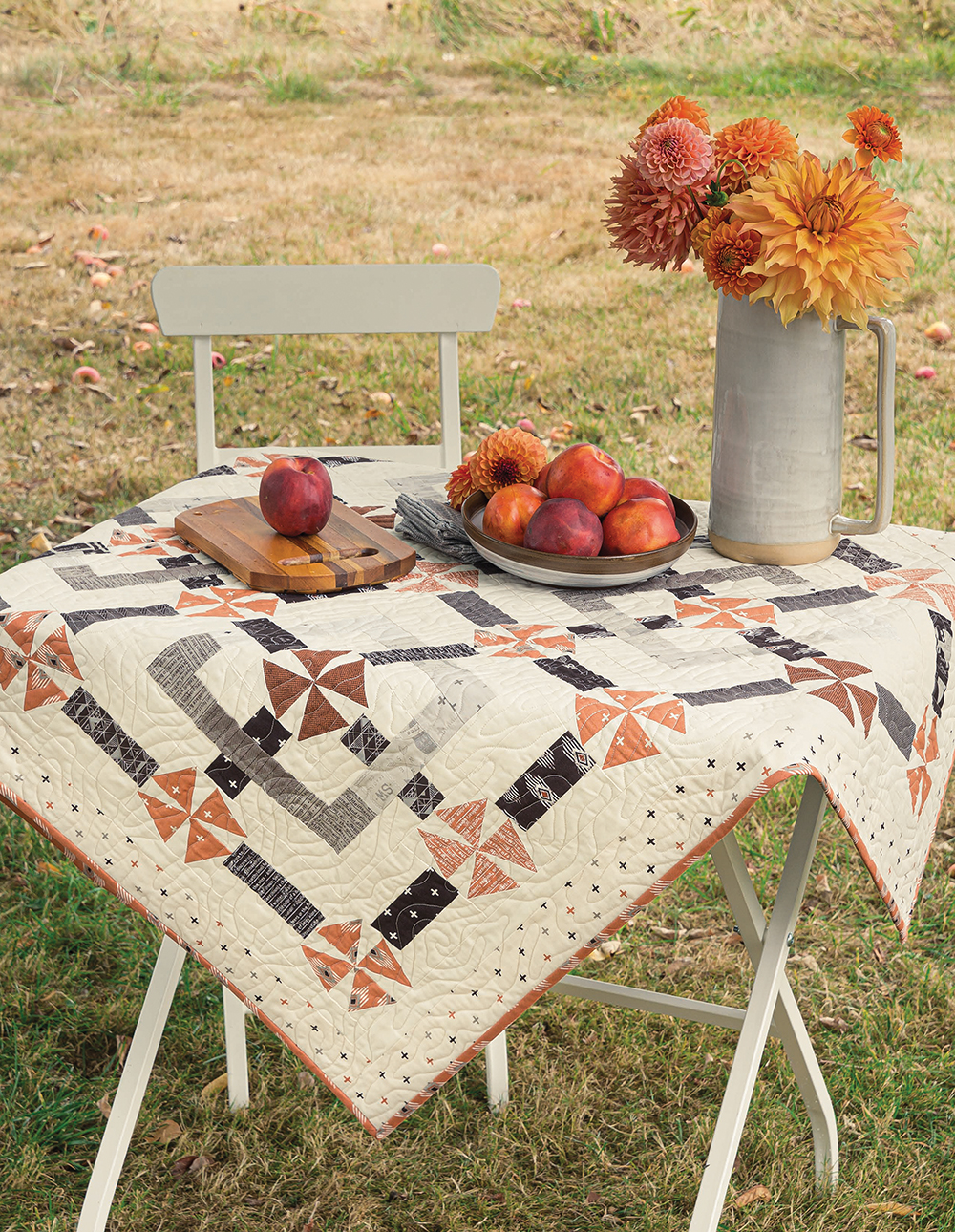 Smoke Rings started out as a potential pillow design for the Moda All-Stars book Soft Spot, which I was honored to be part of. I ended up going with a different design, but I couldn't resist tweaking it just a bit to include in You've Got a Point!
When I'm working on a quilt design, I'm usually working with solid colors in EQ8, adding fabric swatches only after I've finalized the design. But I specifically designed Smoke Rings with Lella Boutique's Smoke and Rust collection in mind. I wanted to play with the different shades of gray and charcoal in the collection, using the rust prints as a strong counterpoint. Smoke and Rust…Smoke Rings wasn't a huge leap from that!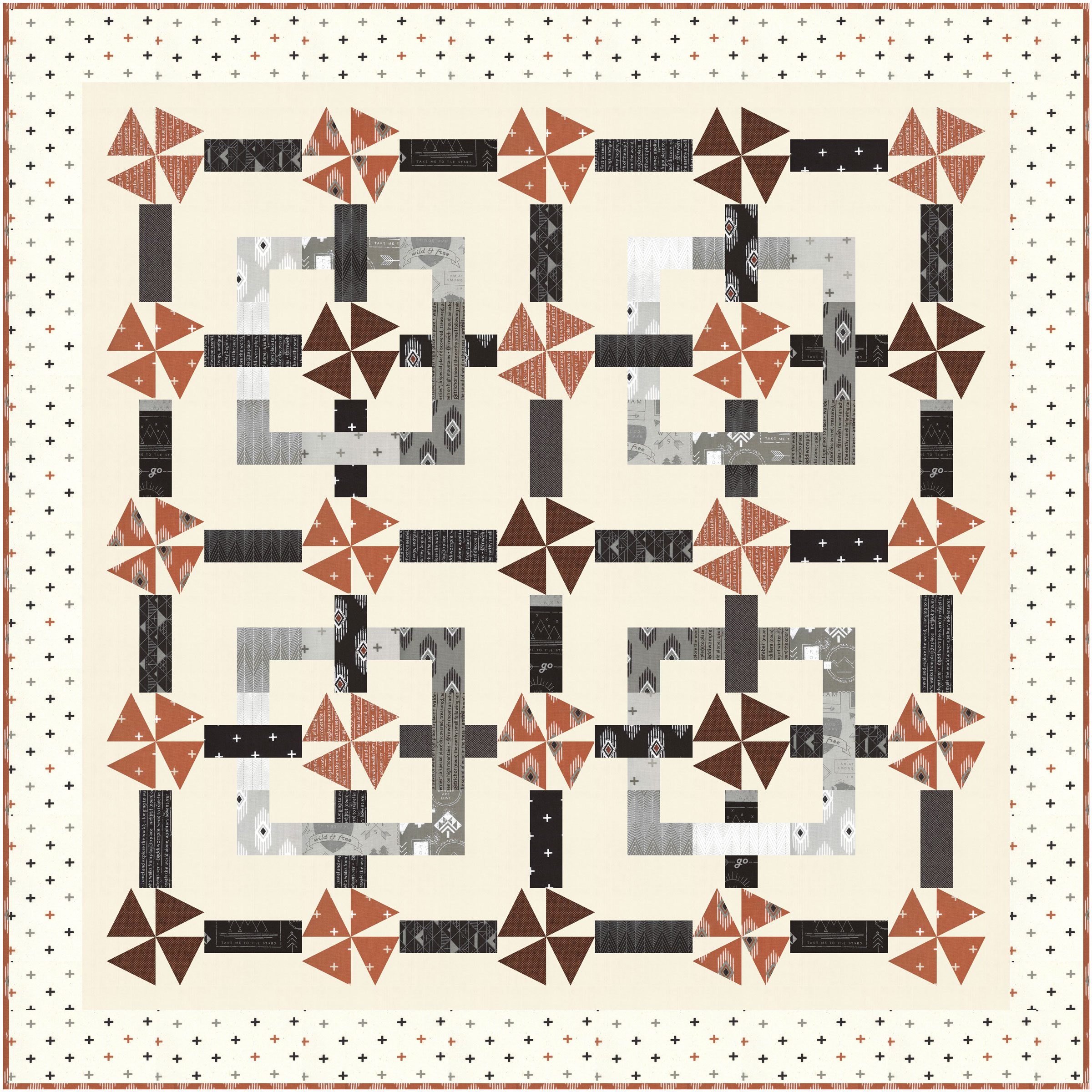 My biggest fear with this design was that the multitude of little pieces would be confusing and off-putting, so I worked really hard to make the construction and instructions as user-friendly as possible. One way that I accomplished that was keeping the finished size of the quilt on the smaller side – this is the lone table-topper in my book, but I think it really works.
Amanda Birdwell (@graccieone on Instagram) quilted Smoke Rings with a gorgeous modern woodgrain pattern. I confess that I was stumped when she asked what panto I'd like for this one, and the woodgrain design was her idea – genius!! It's a modern design that still manages to soften the hard lines of the quilt.
Of course, I have lots of recolored versions of Smoke Rings to share with you!
First up, a bold version using Zen Chic's Frisky collection. I really like how this looks with the dark blue background and extending it to the border as well!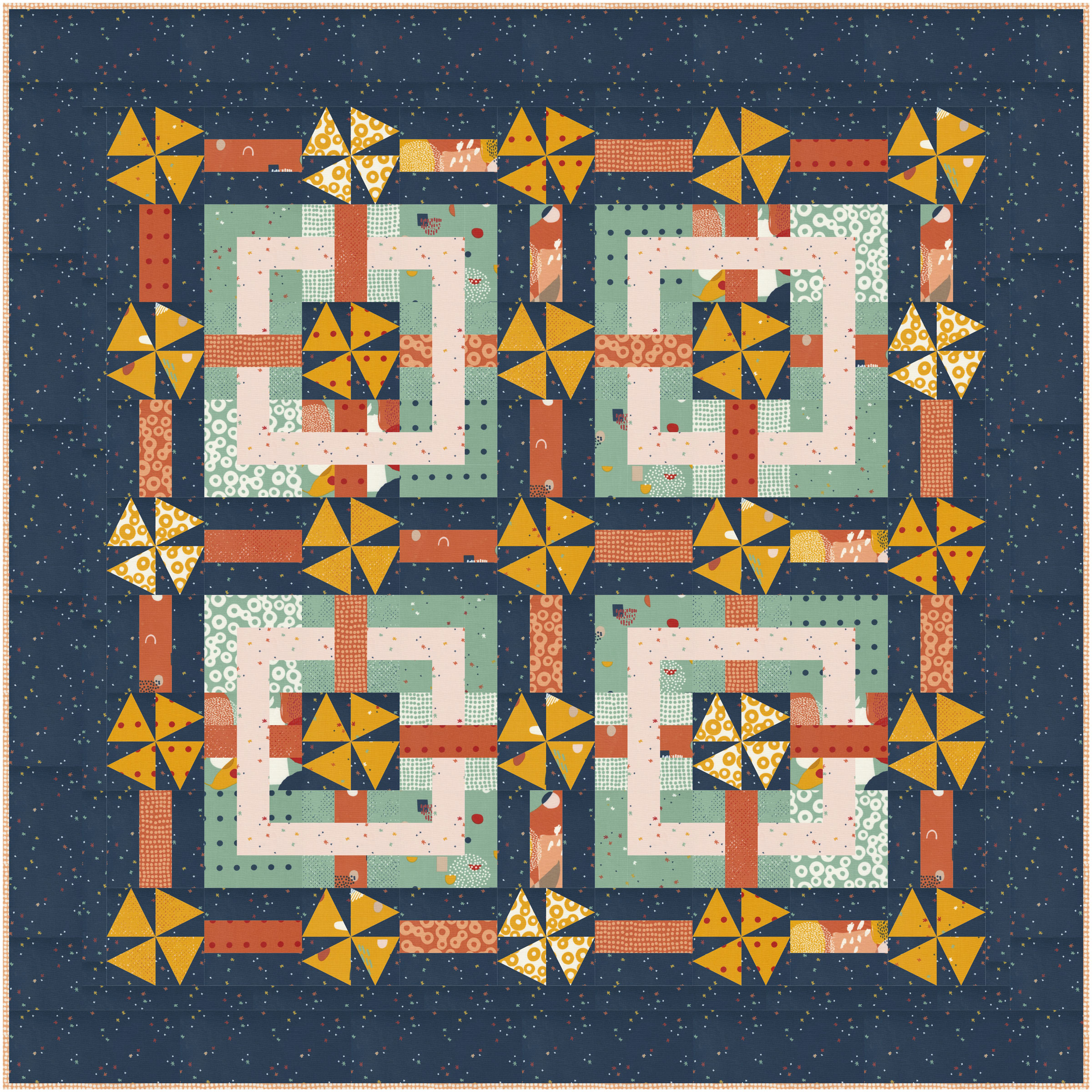 Next is a sweet fall version using Fig Tree & Co's upcoming Cinnamon and Cream collection. This would be so pretty as a fall table topper!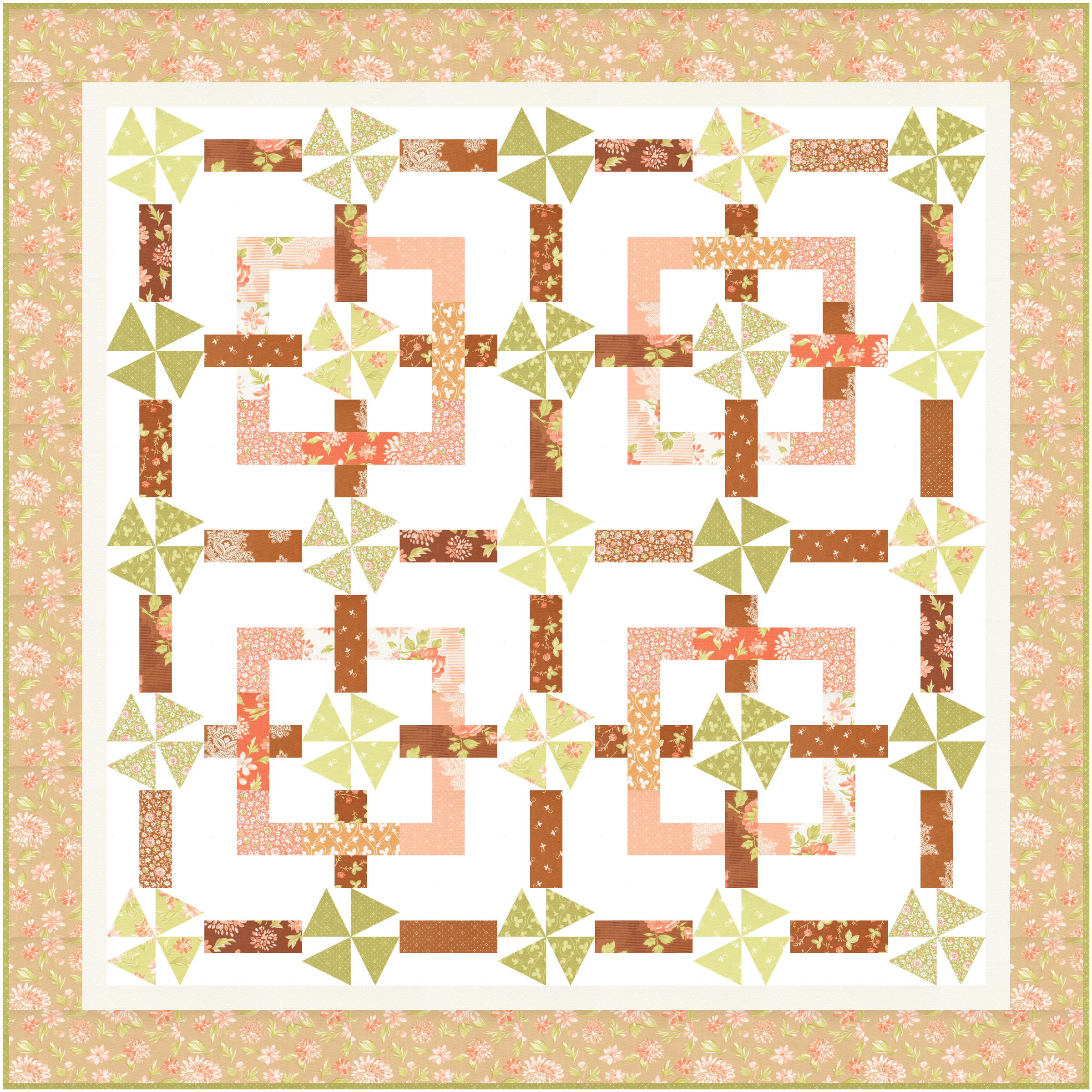 This pattern feels a lot more modern than any other design I've made, so I wanted to see if it would still work with traditional fabrics – and I think it does! Here's a version with Betsy Chutchian's upcoming Amelia's Blues, and I love this as a summery, traditional take on Smoke Rings: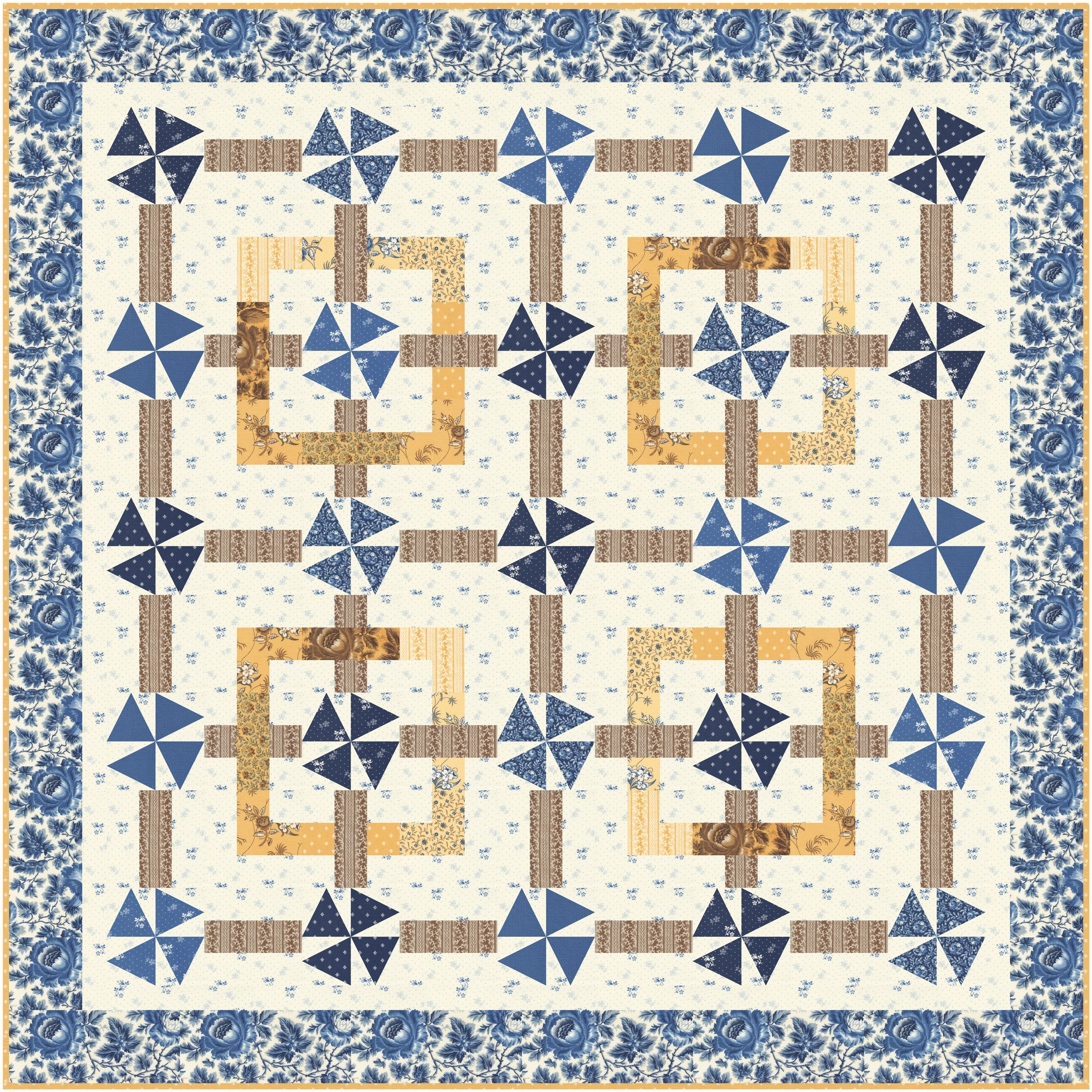 And here's a mostly red version with French General's La Rose Rouge: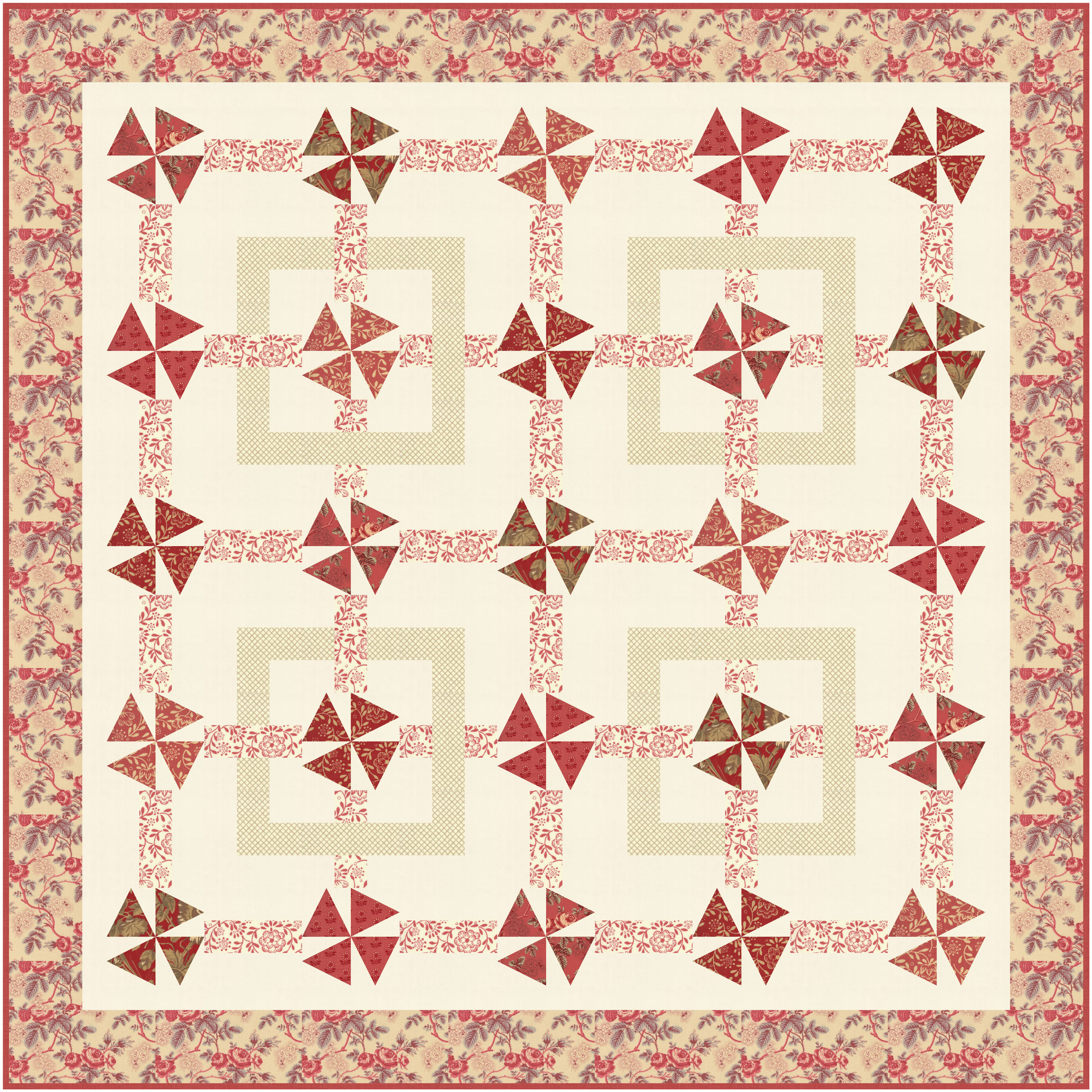 I played around with making the pinwheels in two different colors in this charming retro version using Lori Holt's Cookbook and Bee Plaids collections: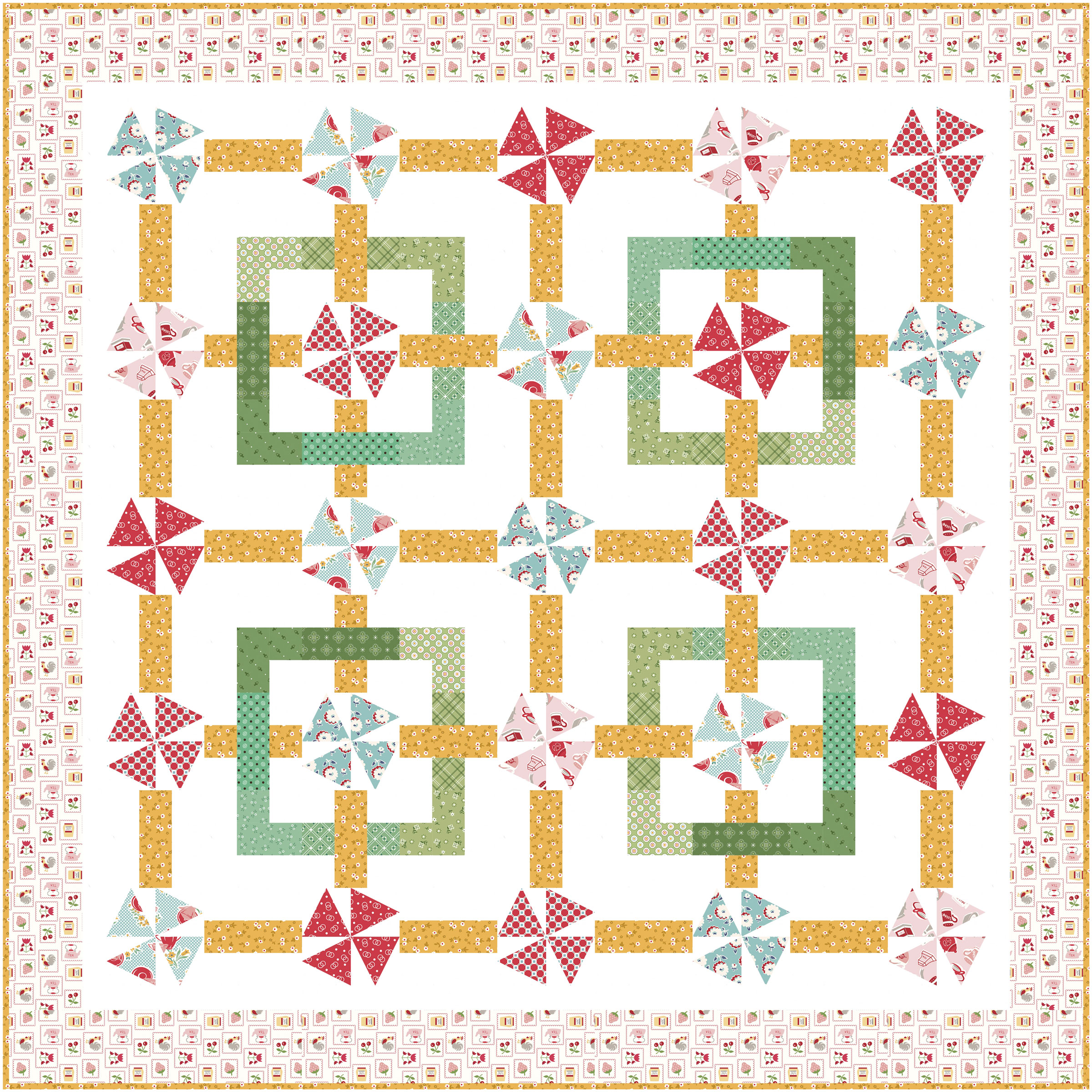 And last but not least, here's a sweet Christmas version using Lella Boutique's Christmas Morning collection: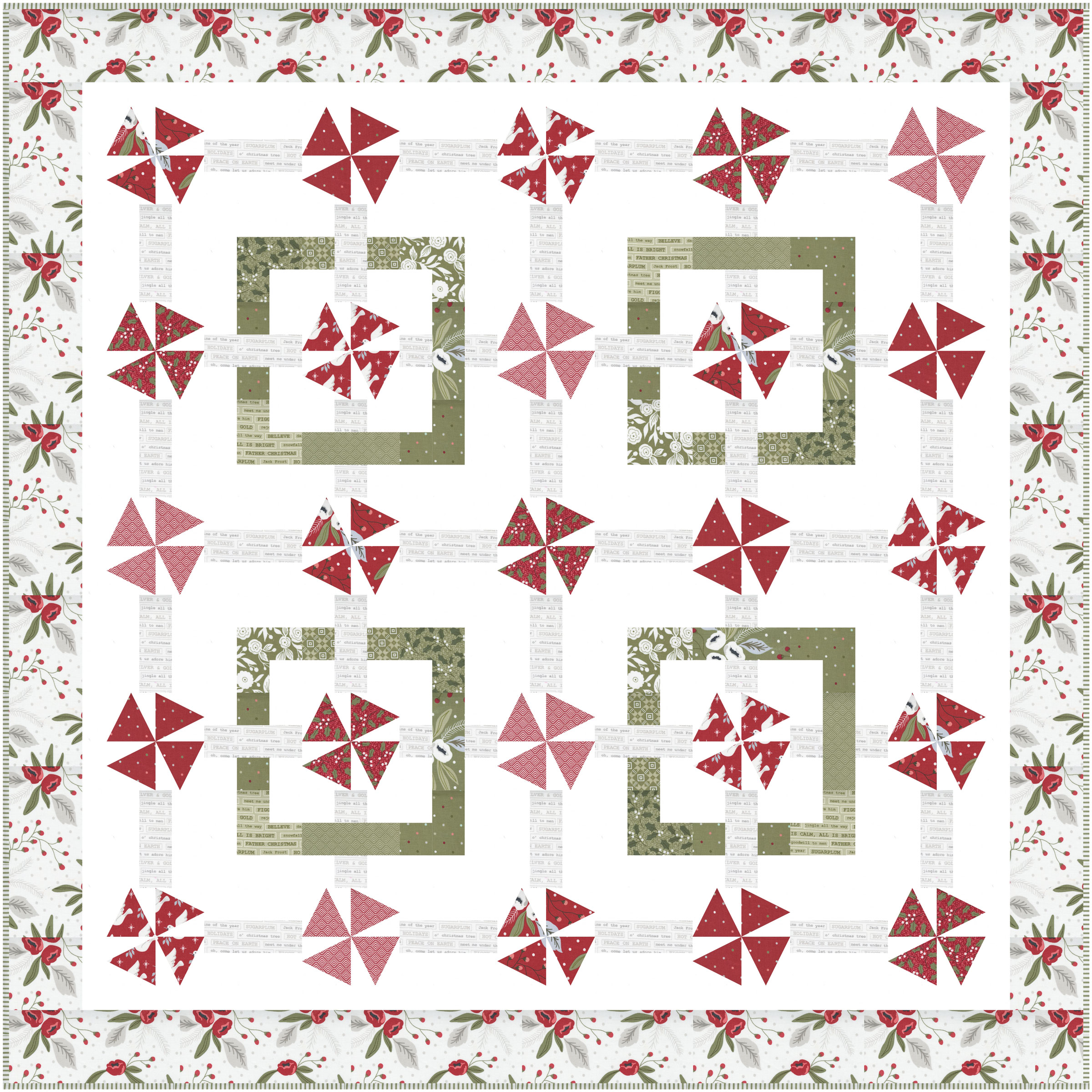 Thank you for stopping by my blog. I hope you've enjoyed reading about Smoke Rings today!
If you're as excited as I am about the designs in "You've Got a Point!", please consider preordering a copy!
Preorder a signed copy from my Etsy shop
Preorder a copy from Martingale
Stay tuned for the next quilt preview post. I'll be talking about Ribbon Rosettes!