Stash Fabric Design Star Challenge, Round 2
(Hey y'all! So, I wrote this post a couple of weeks ago, before voting opened for Round 2 of the Stash Fabrics Design Star challenge and also before we knew it would be a blind vote! That meant I couldn't post it before the Round 2 winners were announced. My bundle wasn't in the top 9 and therefore I won't be moving on in the competition, but I still wanted to share this blog post with y'all because I was so proud of my bundle and proud to be part of this challenge! Thanks to everyone who voted–more than 1400 of y'all weighed in on your favorite bundles! The competition was stiff and I'm honored to have even made it past Round 1. Congrats to everyone moving on to the next round!)
I am SO excited because I made it to Round 2 of the Stash Fabrics Design Star Challenge!
The short story is that Stash Fabrics is offering a very lucky sewist the chance to have her (or his!) own curated bundle sent out as part of their Design Star Bundle Club. There are some incredibly creative people that are part of their Design Star club and it would be ah-MAY-zing to be included in that group!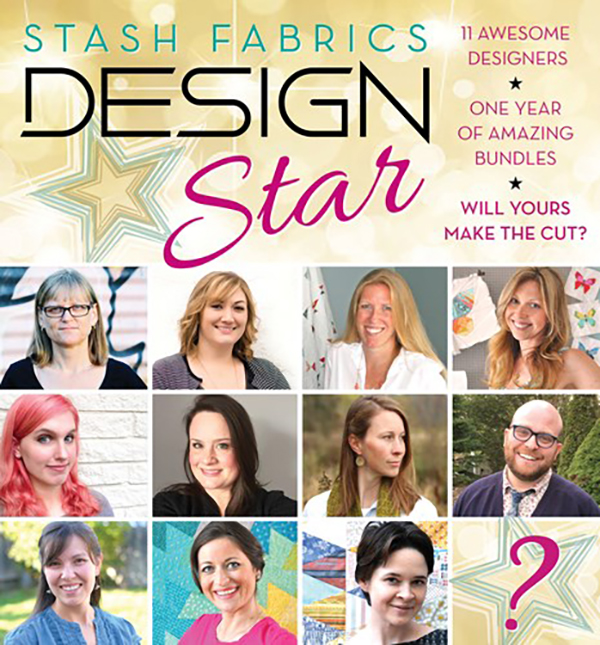 And did I mention that the winner also gets a boatload of fabric? The grand prize winner gets her/his own bundle as well as ALL the other bundles in the club. As a new sewist, I don't have much of a stash, so all that fabric would set me up for…well, quite a while, anyway!
The challenge is to curate my best bundle from the huge selection of fabrics at Stash Fabrics. Round 1 was open to everyone and didn't have a particular theme. I entered a few bundles but this one was my ticket to Round 2: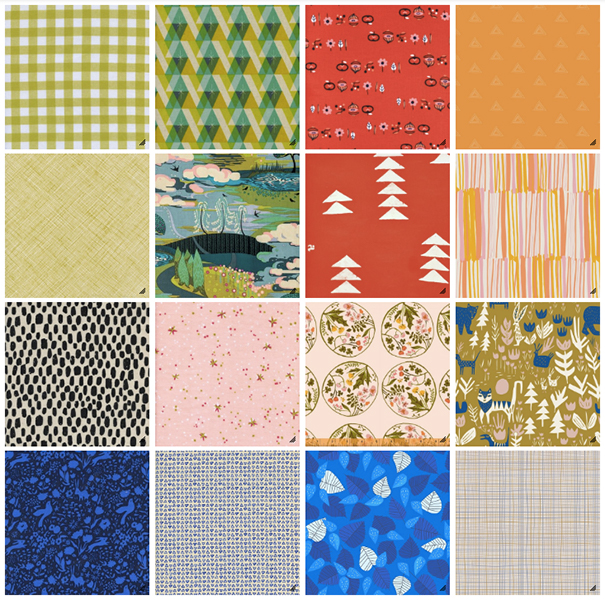 I was thrilled to be one of 12 folks selected to move to Round 2. I think the contest rules have Round 2 lasting from September to November, with a new bundle challenge every month. We'll curate our best bundles and then voting will open up, with the bottom 3 dropping off each time.
Round 2 – September Challenge
So the theme for this first Round 2 challenge is VINTAGE. What a fun theme! I had a couple of different ideas floating around in my head at first, but finally settled on "Vintage Fall."
What's not to love about fall? There's football, the leaves turn pretty colors, the air gets crisp and cool, there's football, it's time to start making soups, there's apples and pumpkin everything, there's football…you get the idea.
But I'm always bummed because here in Texas, we get about 2 weeks of fall, sometime in early November. So I live out fall vicariously through Instagram and Pinterest.
To curate my Vintage Fall bundle, I pulled some color inspiration from Pinterest first. Here are some of the pins that really inspired me: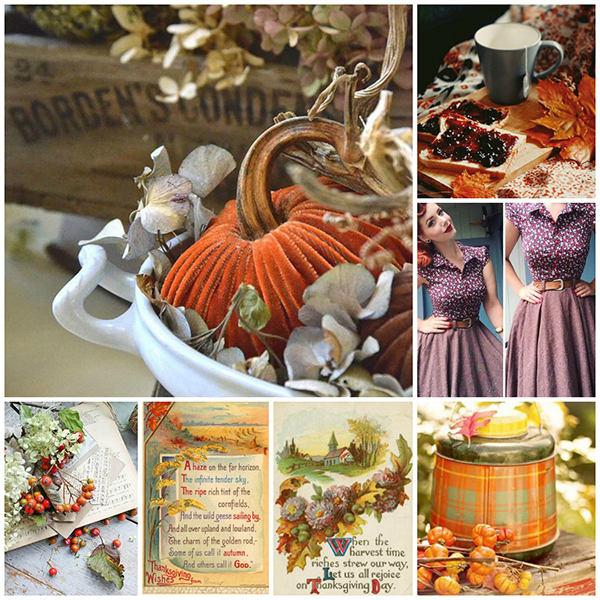 (Sources, clockwise from top left: 1, 2, 3, 4, 5, 6, 7)
My Vintage Fall Bundle Entry
And here's my entry for this first Round 2 challenge!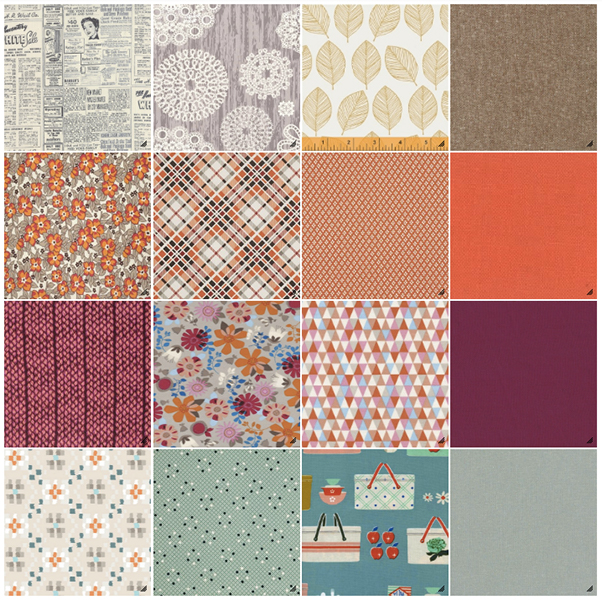 I had so much fun pulling this bundle together. I really love the colors I decided to work with. I think the plum/berry color really pops against the orange and helps give the bundle that vintage vibe.
I also really tried to pull in a silvery blue color that was reminiscent of those bluish-green heirloom pumpkins! It's a nice, calming contrast to the vibrant purple and orange.
I chose two Robert Kaufman Essex Yarn Dyed Linens for my solids, because I love the texture of that fabric. I've worked with this fabric on a couple of projects and I just can't get enough of it. And I think that the different textures of fall—like wood, linen, wool, or flannel—are some of my favorite things about the season!
I really wanted to see how my bundle might be used in a project. I've been watching Jennifer Rossotti make some amazing quilt-as-you-go hexie blankets on Instagram and I thought the pattern would be perfect for this bundle, so I created a little mock-up for it: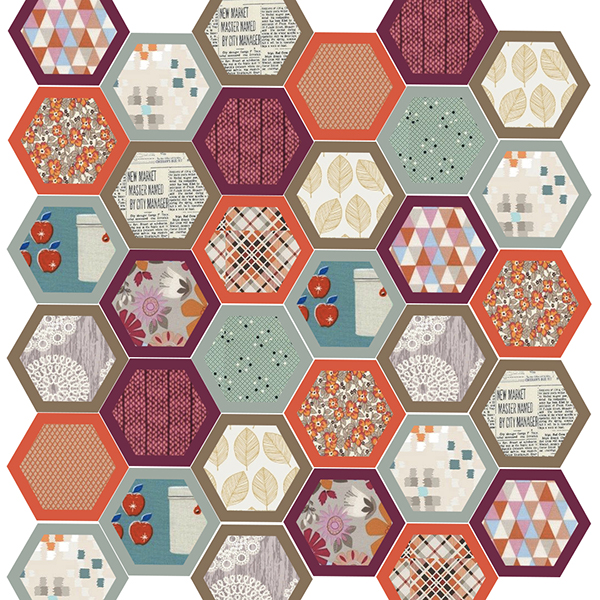 (Note: I completely forgot that Jennifer was a fellow contestant in the Design Star Challenge until after I'd made this mock-up!)
If you like my bundle and want to know the fabrics I've selected, you can find them listed and linked below.
Thanks to Beth from Stash Fabrics for a really unique, creative, and challenging competition! And good luck to all the other contestants. I'm honored to be part of this group of talented makers!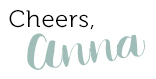 Anna @MyWanderingPath's Vintage Fall Bundle Selections
Moda > Zen Chic > Modern Background Paper > Newsprint in Paper Black Eggshell
Michael Miller > Violet Craft > Brambleberry Ridge > Knots & Loops in Fog
Windham Fabrics > Victoria Johnson > Whisper > Leaves in Butterscotch
Robert Kaufman > Essex Yarn-Dyed Linen > Nutmeg
FreeSpirit Fabric > Denyse Schmidt > Hadley > Old Fashioned Floral in Lantern
FreeSpirit Fabric > Denyse Schmidt > Florence > Multi Plaid in Carnelian
FreeSpirit Fabric > Denyse Schmidt > Florence > Four Dots in Carnelian
Moda > Bella Solids > Clementine
FreeSpirit Fabric > Anna Marie Horner > Fibs and Fables > Plaited in Magenta
Timeless Treasures > Forest Frolic > Floral in Fog
Timeless Treasures > Forest Frolic > Triangle Geo in Multi
Moda > Bella Solids > Boysenberry
Art Gallery Fabrics > April Rhodes > Wanderer > Crocheting in Clouds
FreeSpirit Fabric > Denyse Schmidt > Florence > Dot Plaid in Malachite
Cotton & Steel > Melody Miller > Picnic > Picnic Baskets in Blue