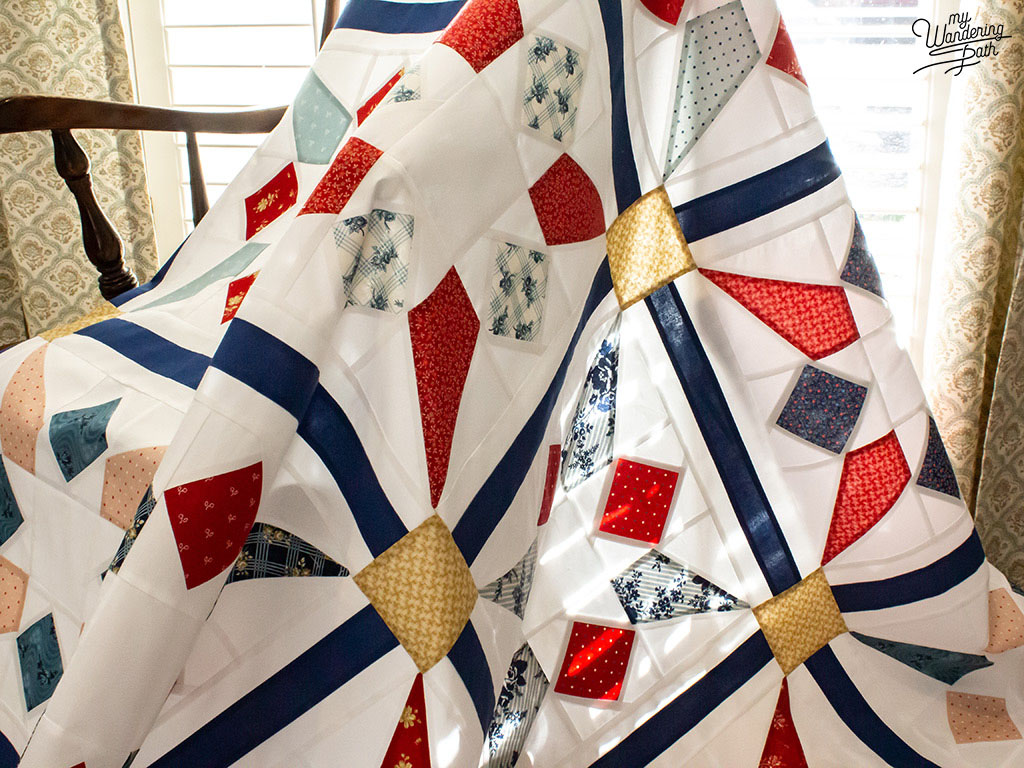 Rocket Star Quilt with Fat Quarter Shop
Hey friends! I'm dusting off the ol' blog today to share all the details of my latest finish, a gorgeous patriotic quilt that I made as part of the Fat Quarter Shop's "Classic and Vintage" pattern series. Can you blame me for loving this finish as much as I do?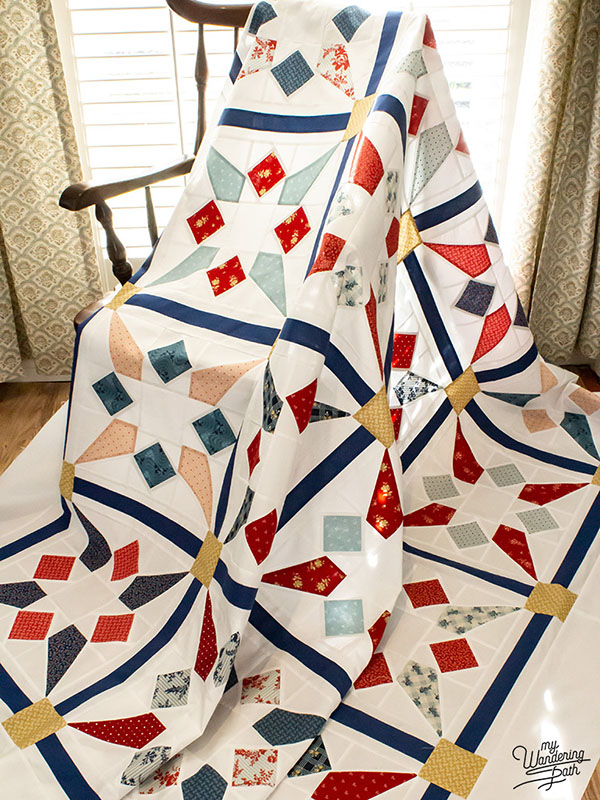 I jumped at the chance to sew along with the Fat Quarter Shop for this latest pattern release. The pattern name is "Rocket Star," and the moment I saw it, I knew it would make a perfectly patriotic quilt using Northport, an upcoming collection by Minick & Simpson.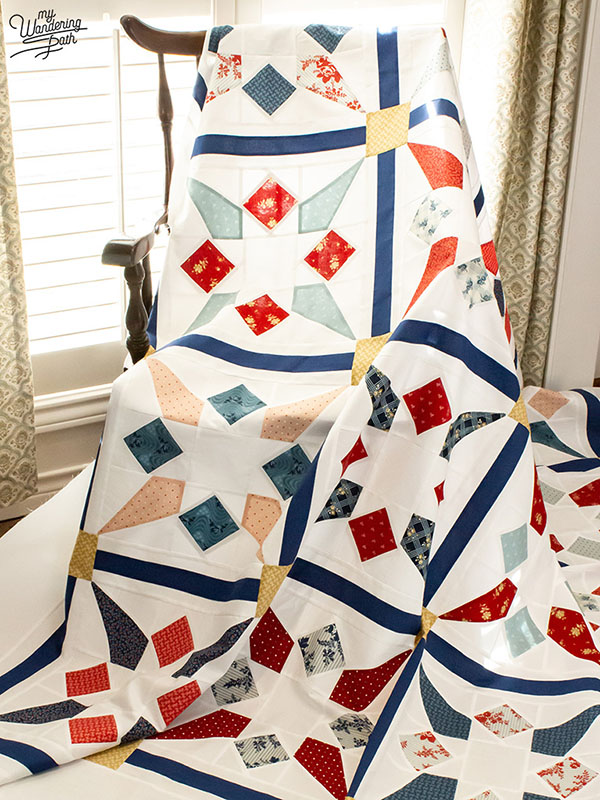 If you haven't seen the swatches for Northport, be sure to check it out here (http://www.modafabrics.com/fcc_northport.pdf) . It is such a gorgeous collection—classic Americana, classic Minick & Simpson, and definitely a must-have for your stash. It will be shipping to stores in September, and waiting is always hard, but this collection will be worth the wait for sure! (And for fellow wovens-lovers, there's also a coordinating Northport silky wovens collection. Hooray!)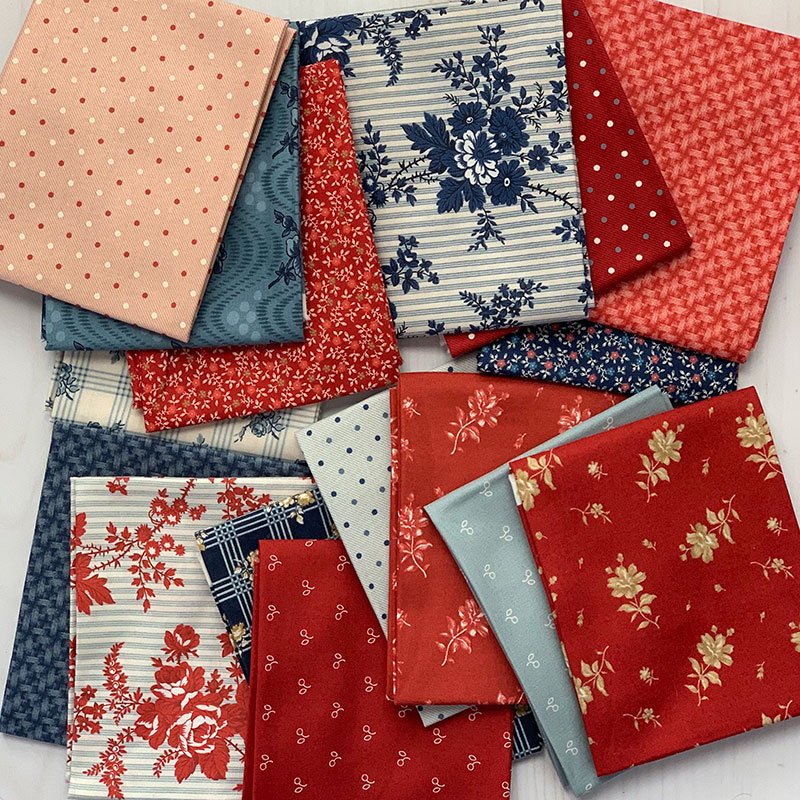 These starburst blocks reminded me of fireworks, so I'm calling my version of this quilt my Northport Fireworks quilt. I think it has a nice ring to it!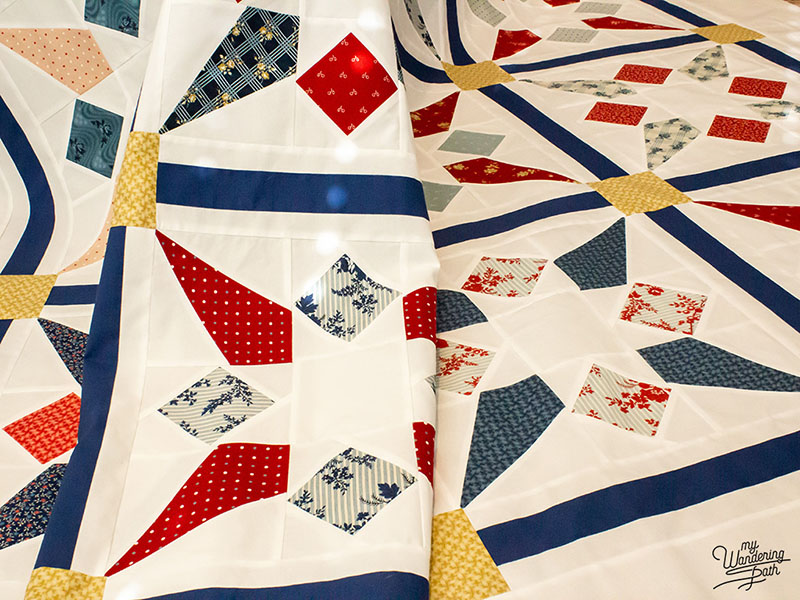 The Rocket Star pattern has several size options, from tablerunner to queen. I opted to make the queen-sized quilt so I can use it as the summer coverlet on our bed. The pattern uses just eight prints, but I bumped that up to 16 prints (8 matched pairs) for a little more scrappiness—and also because I couldn't choose just eight prints from my fat quarter bundle! You can easily cut the pieces for two blocks from one fat quarter, so each matched pair of fat quarters yielded two blocks: The "rockets" were print A and the diamonds were print B for the first block, and the second block was reversed (the "rockets" were print B and the diamonds were print A).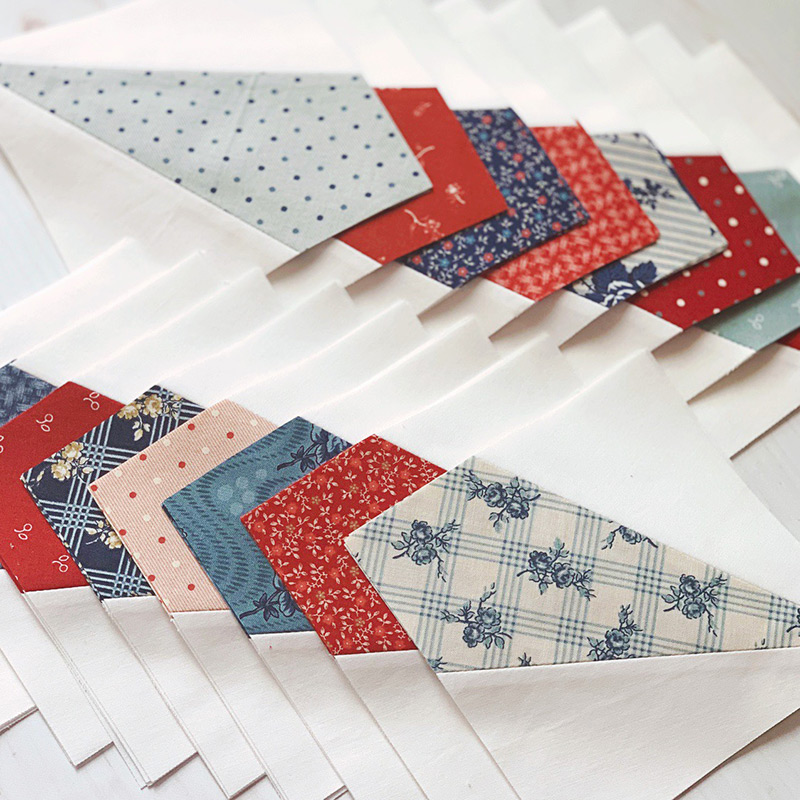 I'm always up for trying a new technique or tool, and the Rocket Star quilt gave me an opportunity to do both, thanks to the 30-degree triangle that forms the "rockets." The pattern includes a template, but I invested in the Creative Grids Starburst 30 Degree ruler, and it was such a timesaver for cutting the rocket prints! You can find the ruler here (https://www.fatquartershop.com/creative-grids-starburst-30-degree-ruler).
These blocks were so fun to make! They come together so much easier than I expected. Strip piecing makes quick work of the sashings as well. I used Bella Solid Admiral Blue (Moda Fabrics) for my sashings, and a basketweave print in a pretty honey-gold color (also from the Northport collection) for the cornerstones. I think those cornerstones add a nice pop of color and contrast against the reds and blues that make up the majority of the quilt.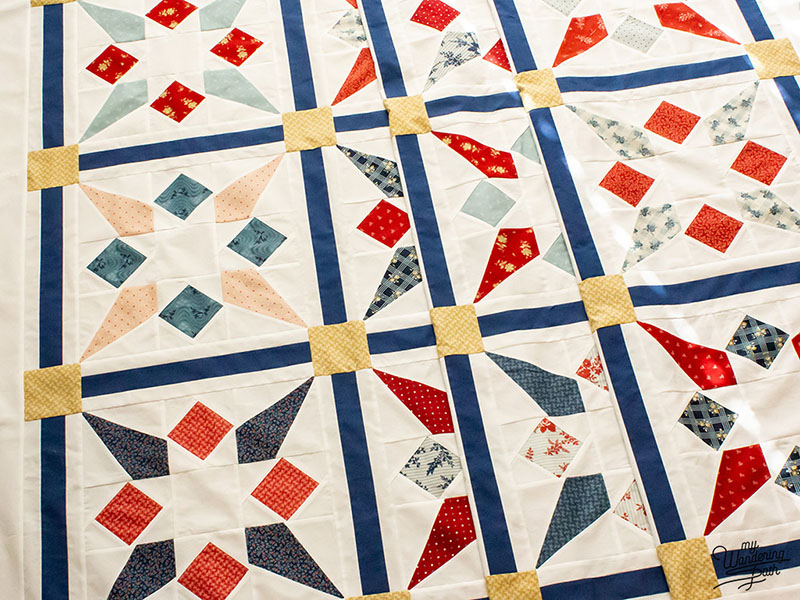 Y'all, I think this is the biggest quilt I've made yet. The pattern says the finished size is 86" x 86" and I am super-duper close to that. Hah! My quilts are always a little off on the size compared to the patterns. So mine measures 85 ¾" x 86 ½". I'm not quite sure where I went awry, but that's so close that I'll take it!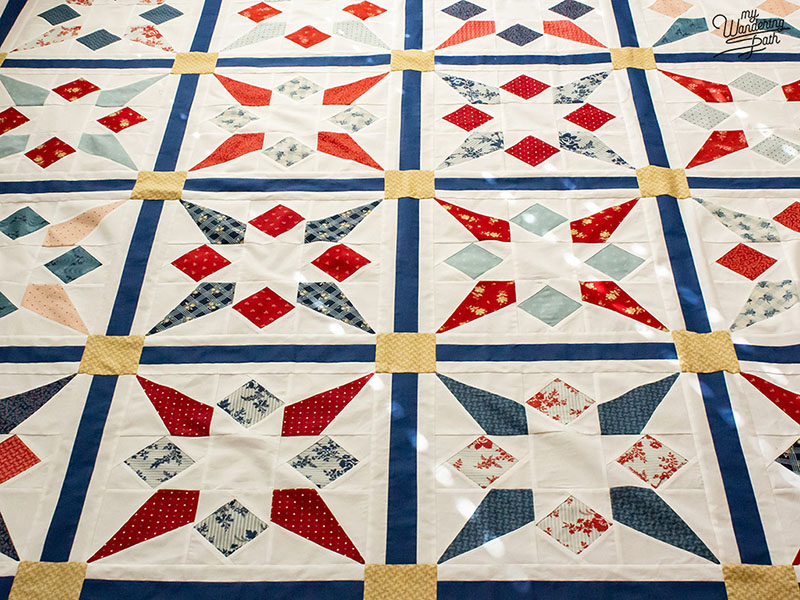 I absolutely can't wait to send this one off to my quilter, Lindsey at Primrose Cottage Quilts (http://www.primrosecottagequilts.com/). I just ordered the backing fabric—after much deliberation, I opted for a Zen Chic Got Your Back! print, because piecing such a large quilt back didn't really sound like something I wanted to do.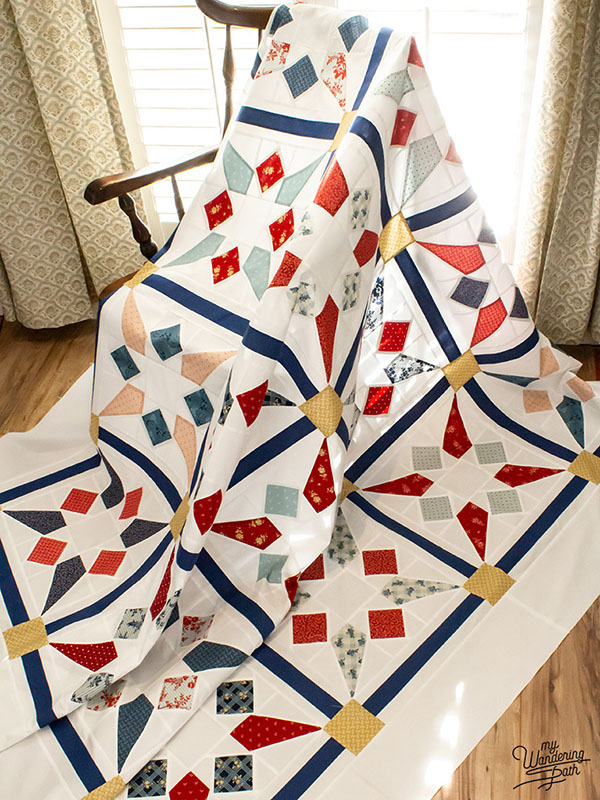 So there you have it! One more quilt top for the books. Fat Quarter Shop has loads of resources for you if you decide you'd like to make your own version of the Rocket Star quilt! Here's a helpful list for you:
Thanks so much for stopping by my blog today! Be sure to check out the Jolly Jabber blog to see the other gorgeous versions that my fellow quilters have made for this quilt-along—you'll find tons of inspiration there!