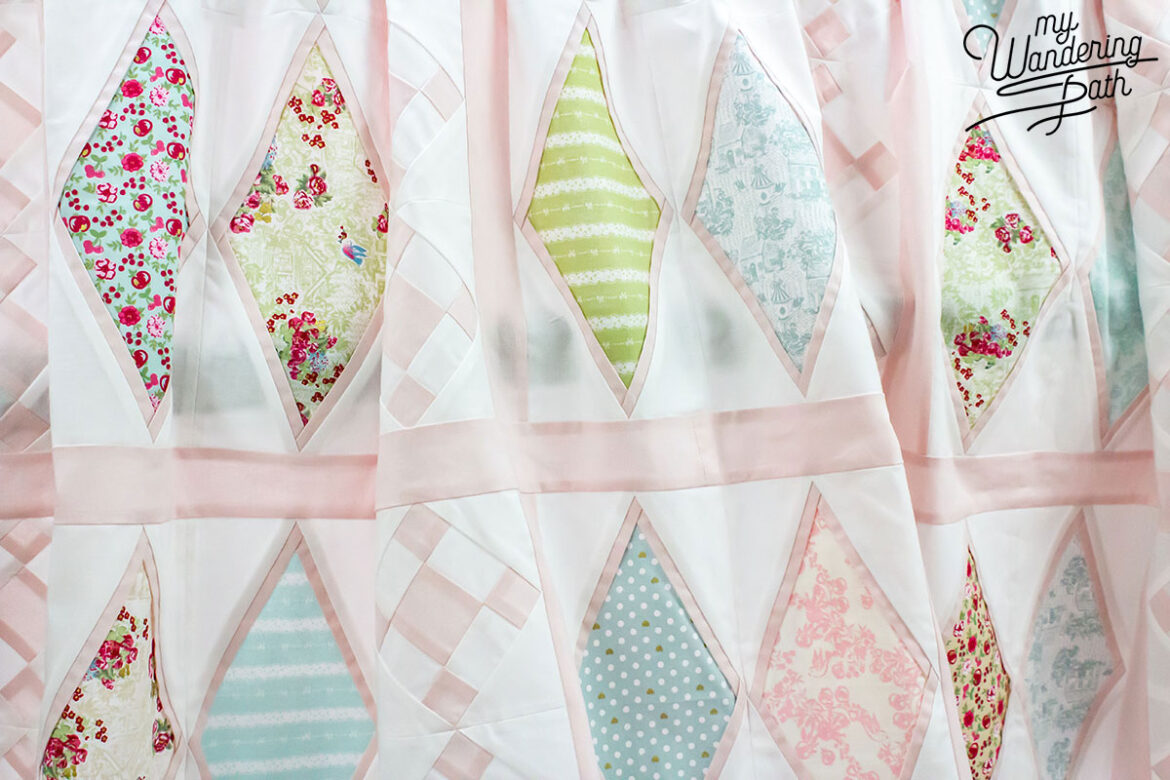 Loyal Heights Blog Tour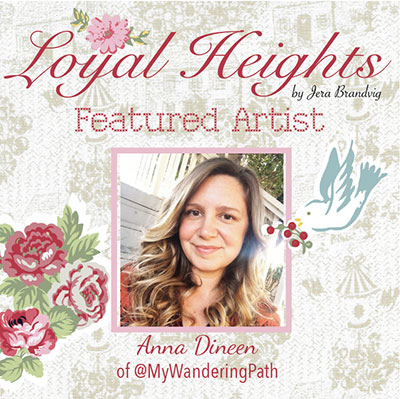 Hello friends! I'm so excited because today is my day on @quiltingintherain Jera Brandvig's blog tour for her latest collection, Loyal Heights! I can't wait to show y'all what I made with this beautiful collection.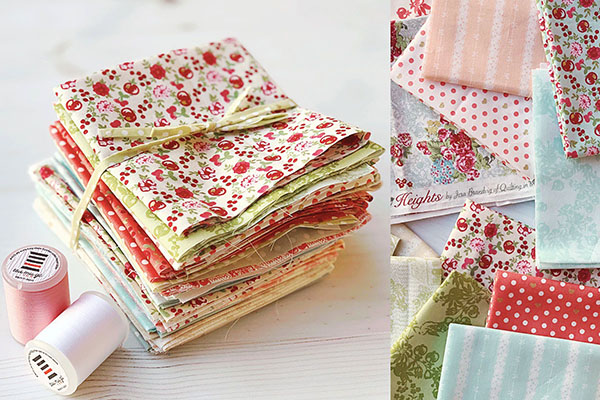 I love the story behind Loyal Heights: Jera was inspired by the quaint cottages and gardens in the Loyal Heights neighborhood in Seattle, where she lives, as she developed this collection. The floral cottage print is one of my favorites, with sweet little cottages peeking out from bouquets of lush roses with just a touch of gold metallic accents!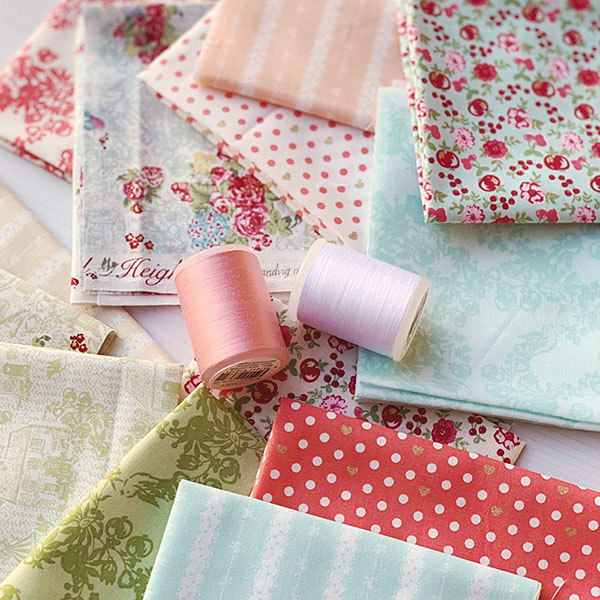 The colors in this collection are just dreamy…from soft powder blue, peach, blush, and taupe, to bright strawberry, honeydew, and aqua. It's fresh and feminine without being overly sweet.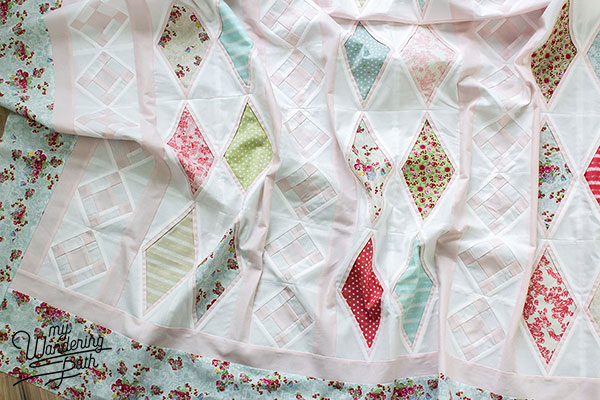 I really wanted to create something that showcased these fabrics and also gave a nod to Jera's original inspiration for this collection. So I thought back to my hometown of Charlotte, North Carolina, and one of my favorite areas there, Queens Road, and designed an original quilt pattern.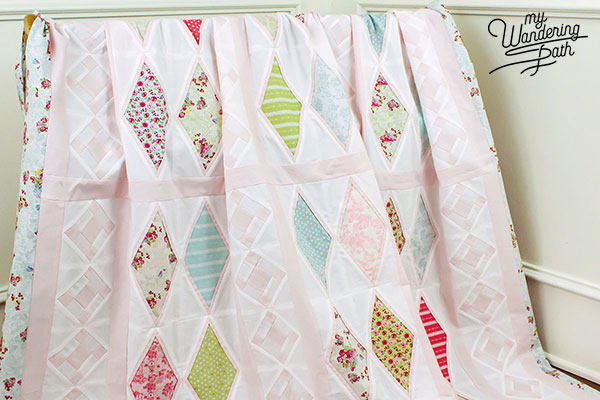 Queens Road winds through a lovely part of Charlotte and is lined with stately manors and more than a few beautiful Tudor-style homes. I have always been enthralled with Tudor homes and the decorative leaded windows that they often feature. I set out to design a pattern that recreated the look of those diamond-pane windows, allowing the various prints in Loyal Heights to take center stage as the "panes" in the windows!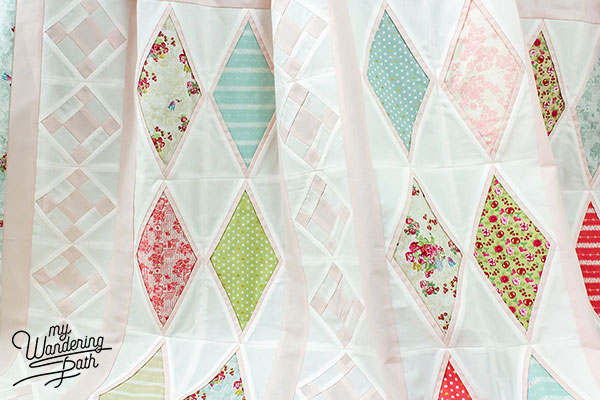 I used the same pale pink solid (Moda Bella Baby Pink 9900-30) for the windowpane frames, the checkerboard 9-patch blocks, and the solid sashings/inner borders. Not only is the color a perfect match for the Loyal Heights collection, but it's just right for an accent that doesn't distract from the main feature of the quilt: Those diamond windowpanes!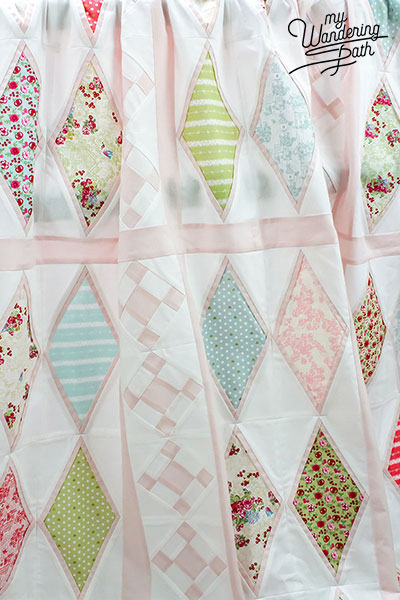 I think that the large, framed diamonds really showcase the beautiful prints in Jera's latest collection. I'm so proud of this quilt and I hope that Jera feels like I did justice to her fabrics!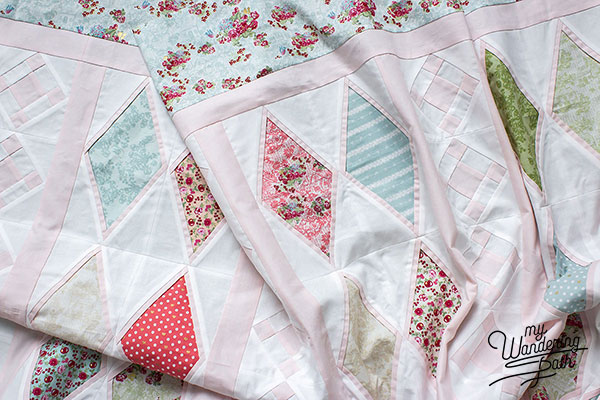 My Queens Road quilt has just come back from the quilters as of yesterday, so I can't wait to bind it and write up the pattern. I hope to have the pattern released by the end of the summer, so stay tuned for an announcement about that!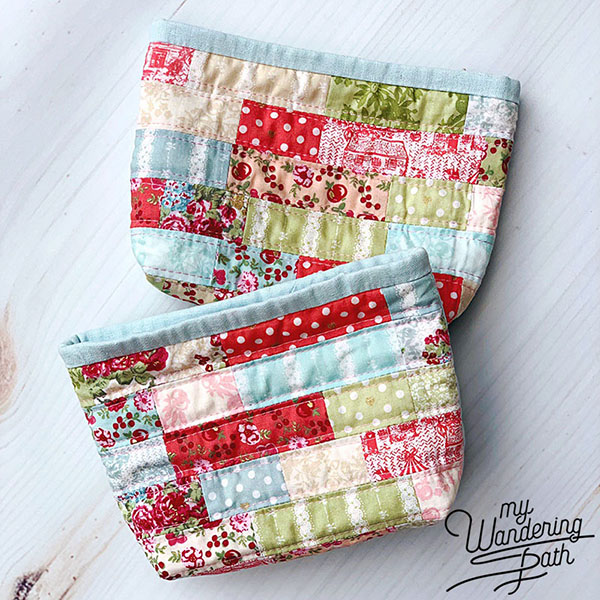 I couldn't stop with just the quilt, though. Those Loyal Heights scraps were just too pretty to throw away! So I also made a couple of Bound All Around pouches (pattern by Kim Kruzich @retro_mama).
Like all of Kim's patterns, the Bound All Around pouch is great for scraps, well designed, and well written. The construction is straight-forward and results in a nice finish.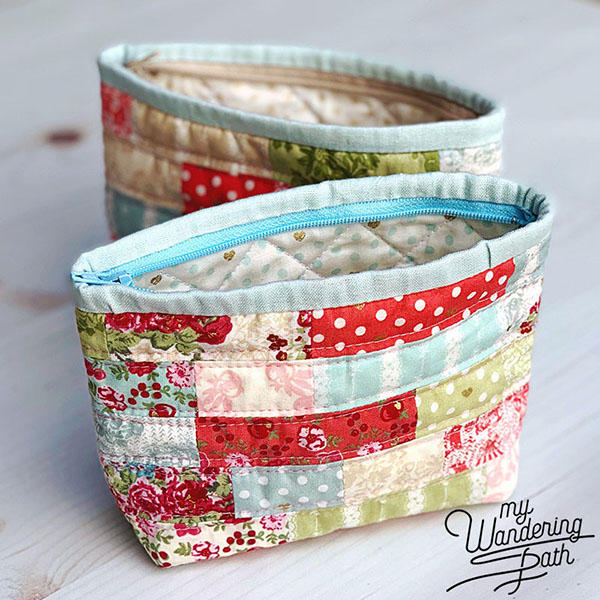 Although to be honest, I skipped binding the inside edges and busted out my serger instead! I think that serging the interior edges is a totally reasonable time-saving option. I don't have any good pictures of the inside, but I promise that it's neat and tidy even without the binding!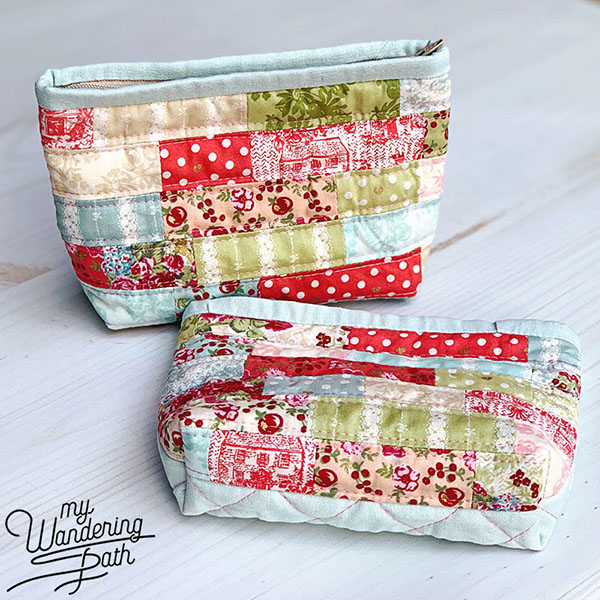 I mean, are these pouches cute or what? I used the lovely pink Tsu Mu Gi thread that the kind folks at Lecien Fabrics sent me to do the quilting on my front and back pouch panels. Doesn't that pink look so pretty against the pale blue Essex linen?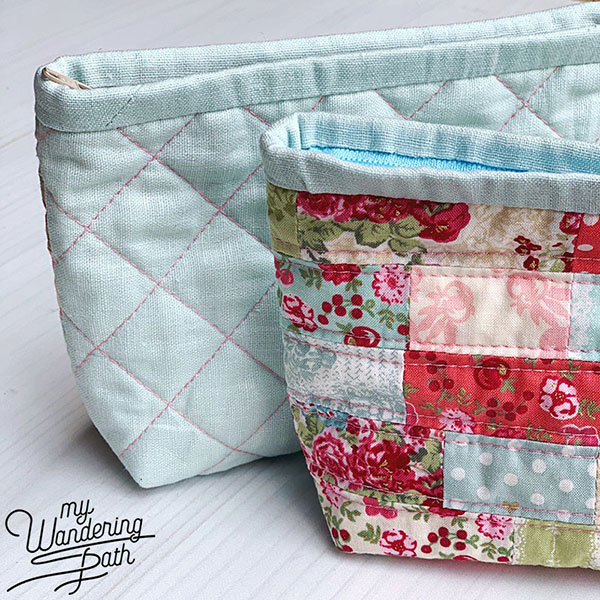 It was a joy to sew with Jera's newest collection, Loyal Heights, and it's absolutely an honor to be part of this blog tour! Have you been following along? There have been some amazing projects so far and I know there are more to come! You can see all the projects by following Jera on Instagram at @quiltingintherain.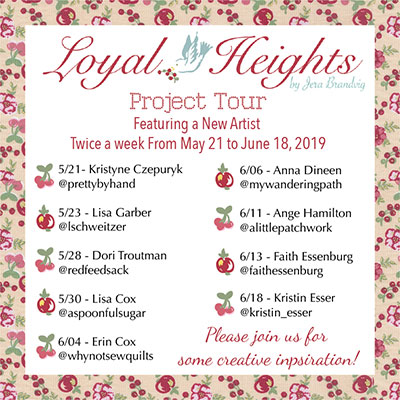 Thanks so much for stopping by my blog today! I hope you have a wonderful day!