Jardin de Fleurs Quilt-Along
Hello friends! I wanted to pop on here today to talk a little bit about the upcoming Jardin de Fleurs/Swoon 16 quilt-along that I'm hosting with French General.

A little background, in case you missed it: French General has a new collection coming out soon called Jardin de Fleurs. And y'all, it's gorgeous! It has a classic French General palette of red, soft blue, and pearl…plus a pop of buttery yellow.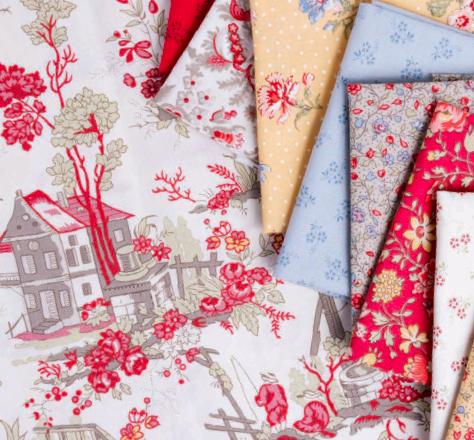 Together with Kaari of French General and our friends at Moda, we decided a quilt-along with this collection would be super fun. We chose Camille Roskelley's Swoon 16 pattern because it's as timeless as French General fabrics and when I mocked it up in Jardin de Fleurs, well…it's just perfect!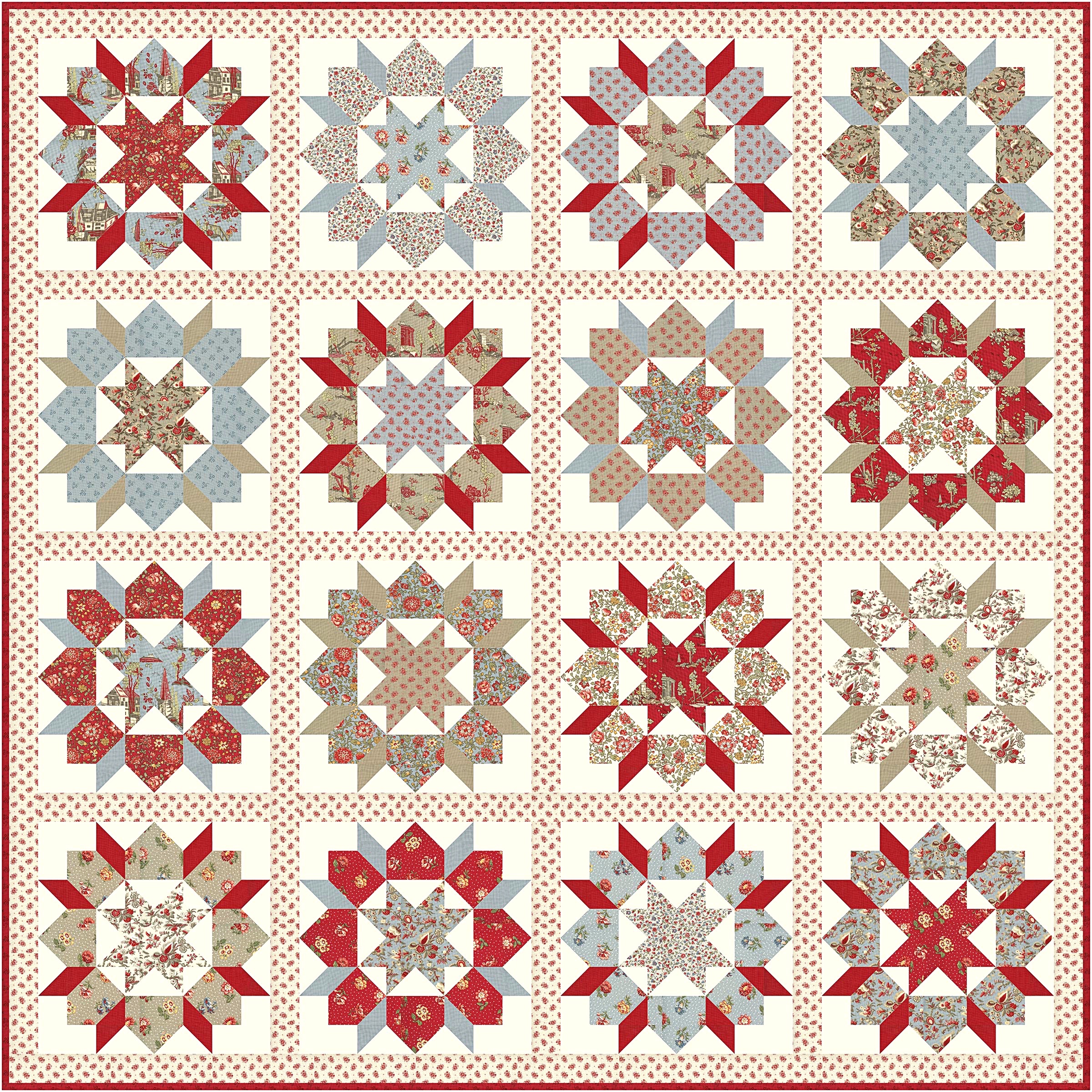 We opted to focus on the signature French General red, soft blue, and taupe prints from Jardin de Fleur for a sophisticated patriotic quilt that's fresh and classic at once—and just in time for summer!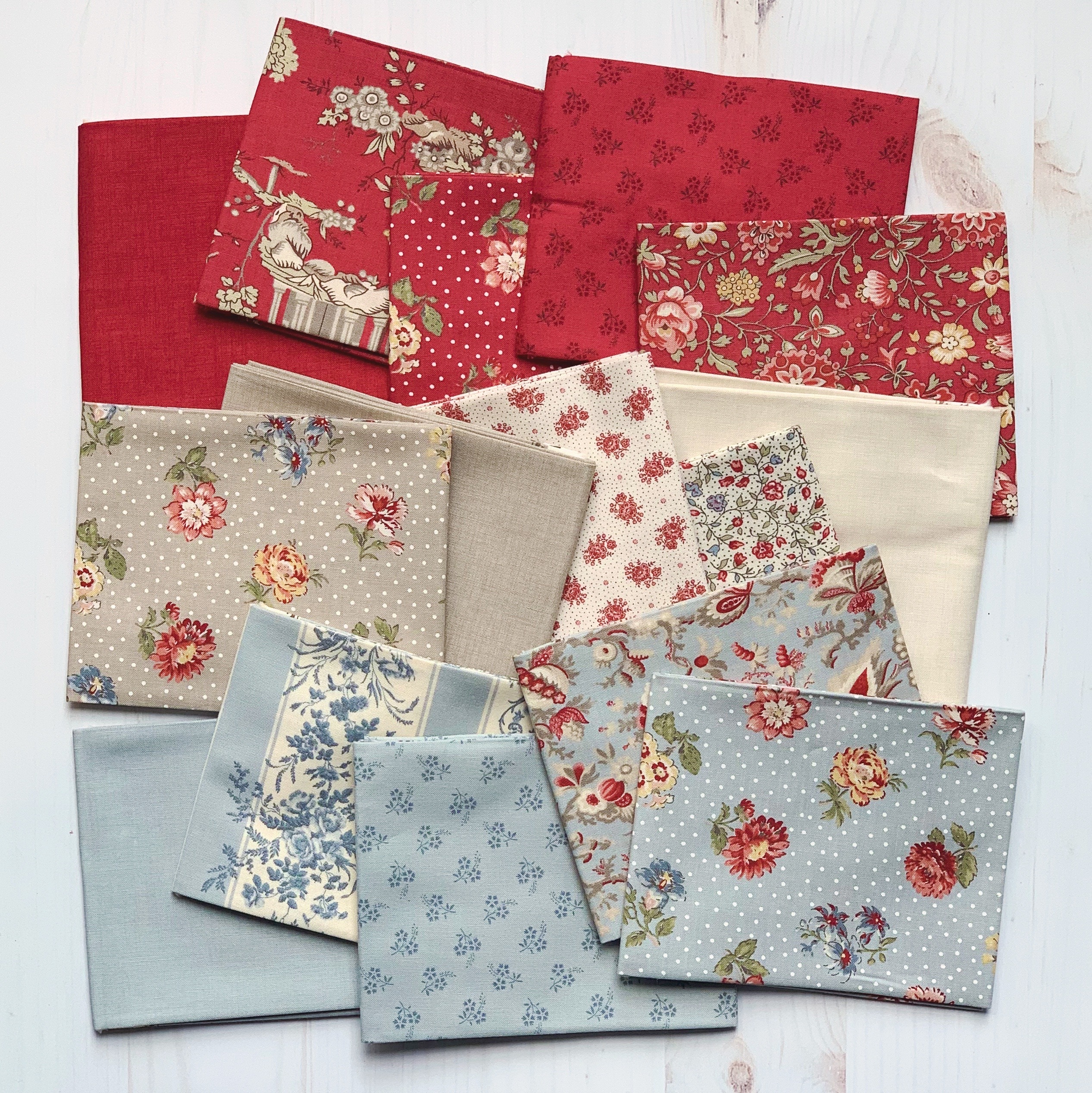 The original plan was to kick off the quilt-along on March 1, but as the fabric industry is working hard to recover from the effects of the pandemic, it looks like the fabric will not be arriving in time for that. So our new quilt-along kickoff will be MAY 1. That will give Moda the time to get the fabrics to quilt shops so your favorite shops can get them into your hands!
Over the course of 7 weeks, we'll piece our Swoon 16 blocks, share our progress, and of course, have a few giveaways!
Jardin de Fleurs/Swoon 16 Quilt-Along Schedule
Week 1 (May 1, 2021): Prep & cut fabrics
Week 2 (May 8, 2021): Sew blocks 1-4
Week 3 (May 15, 2021): Sew blocks 5-8
Week 4 (May 22, 2021): Sew blocks 9-12
Week 5 (May 29, 2021): Sew blocks 13-16
Week 6 (June 5, 2021): Assemble the quilt
Week 7 (June 12, 2021): Show us your finished flimsy!
As we get closer to May, I'll be back with more details about the specific fabrics we're using.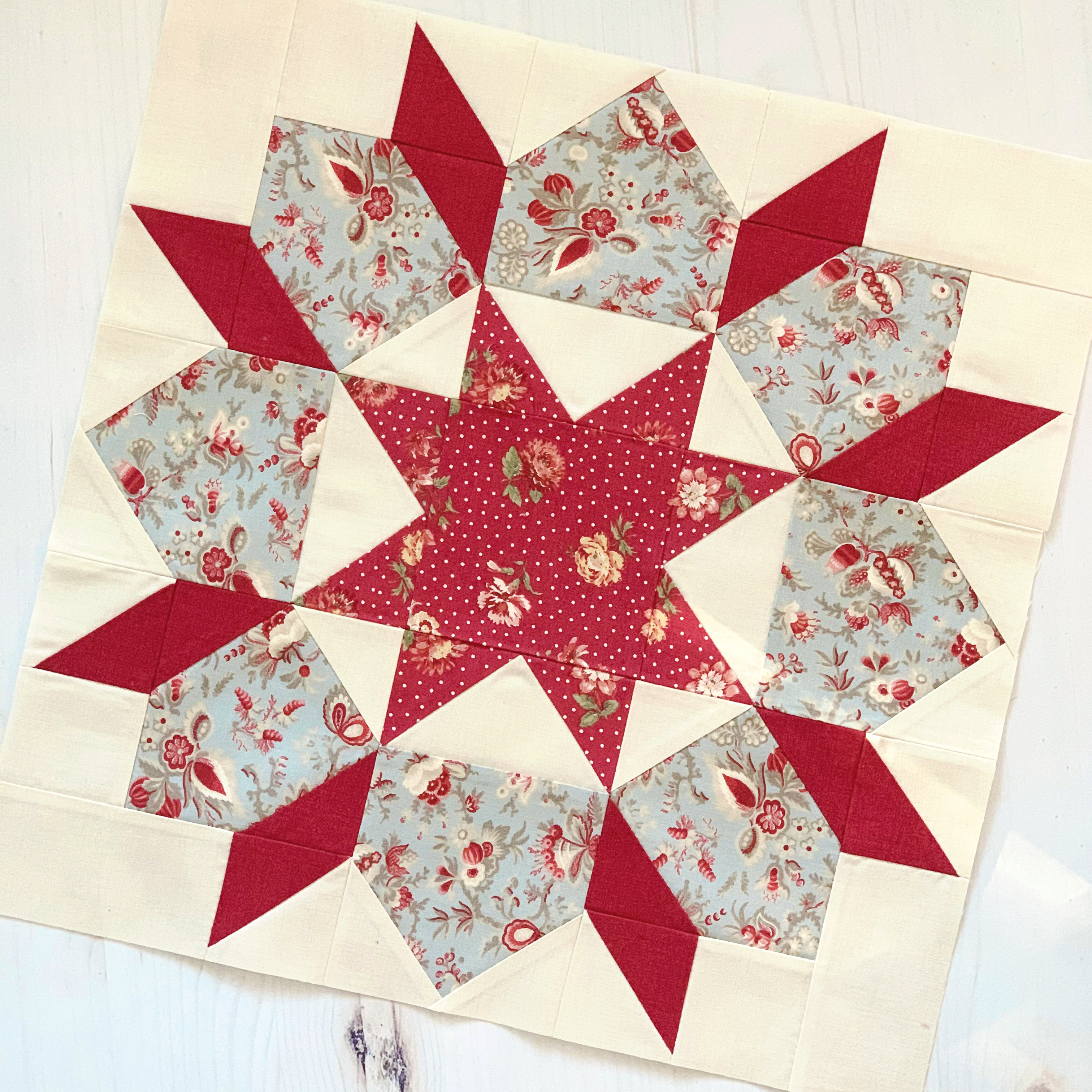 I'm so excited about this quilt-along! This will be my first Swoon quilt, and I love that we're going to be finished just in time for the summer patriotic season!
I hope you'll join us in May for this quilt-along, whether you use Jardin de Fleurs, or a scrappy French General version, or some different fabrics altogether.
Thanks for stopping by today, and stay tuned for more details!