Seeds of Glory by Buttermilk Basin…and Introducing Liberty Belle!
Hello friends, and happy Wednesday! Today is my day on the Riley Blake Seeds of Glory project tour, and I am so excited to share my new quilt with y'all! This is my first time sewing with Riley Blake fabrics and I just want to say how honored I am to have the opportunity to take part in this project tour!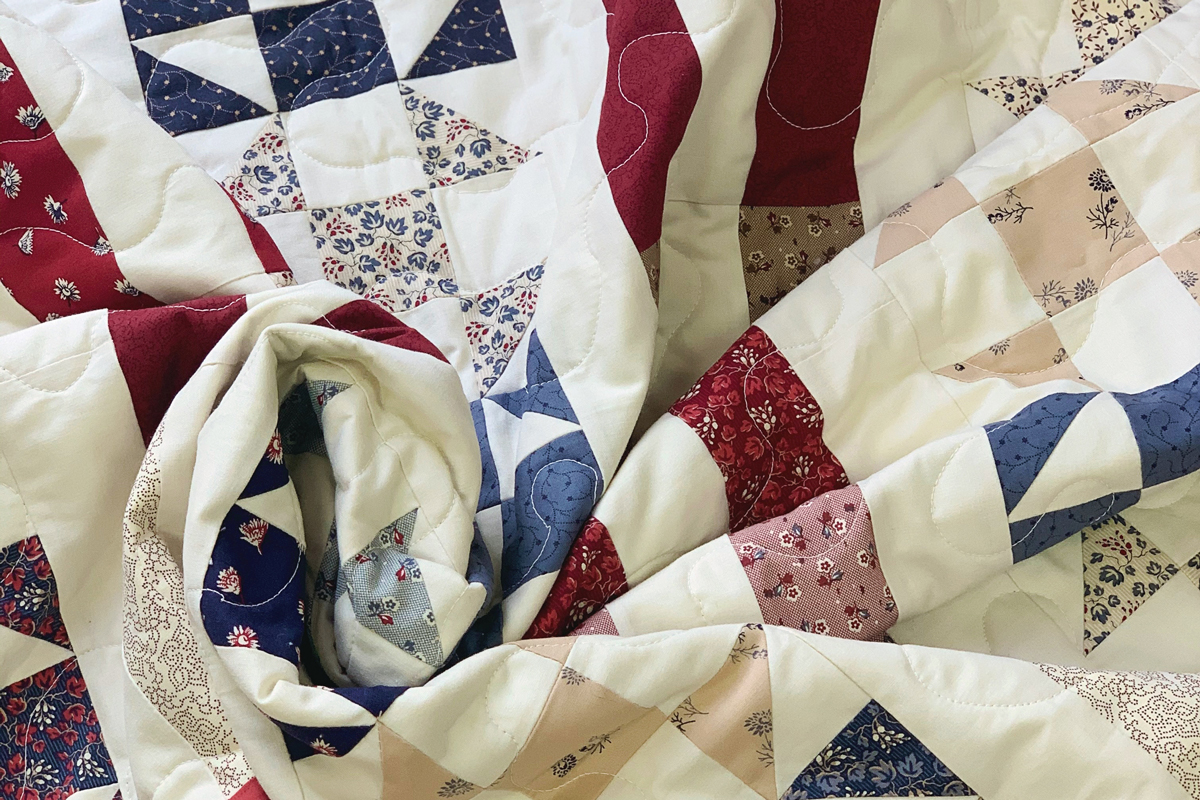 When I saw Buttermilk Basin/Stacy West's newest collection, Seeds of Glory, I instantly fell in love with it and knew that I HAD to make a quilt out of these beautiful fabrics!
I set to work sketching out a design for a quilt that I hoped would give a nod to the traditional aesthetic of the collection but could appeal to quilters of all types, whether traditional, modern, or somewhere in between (like me!).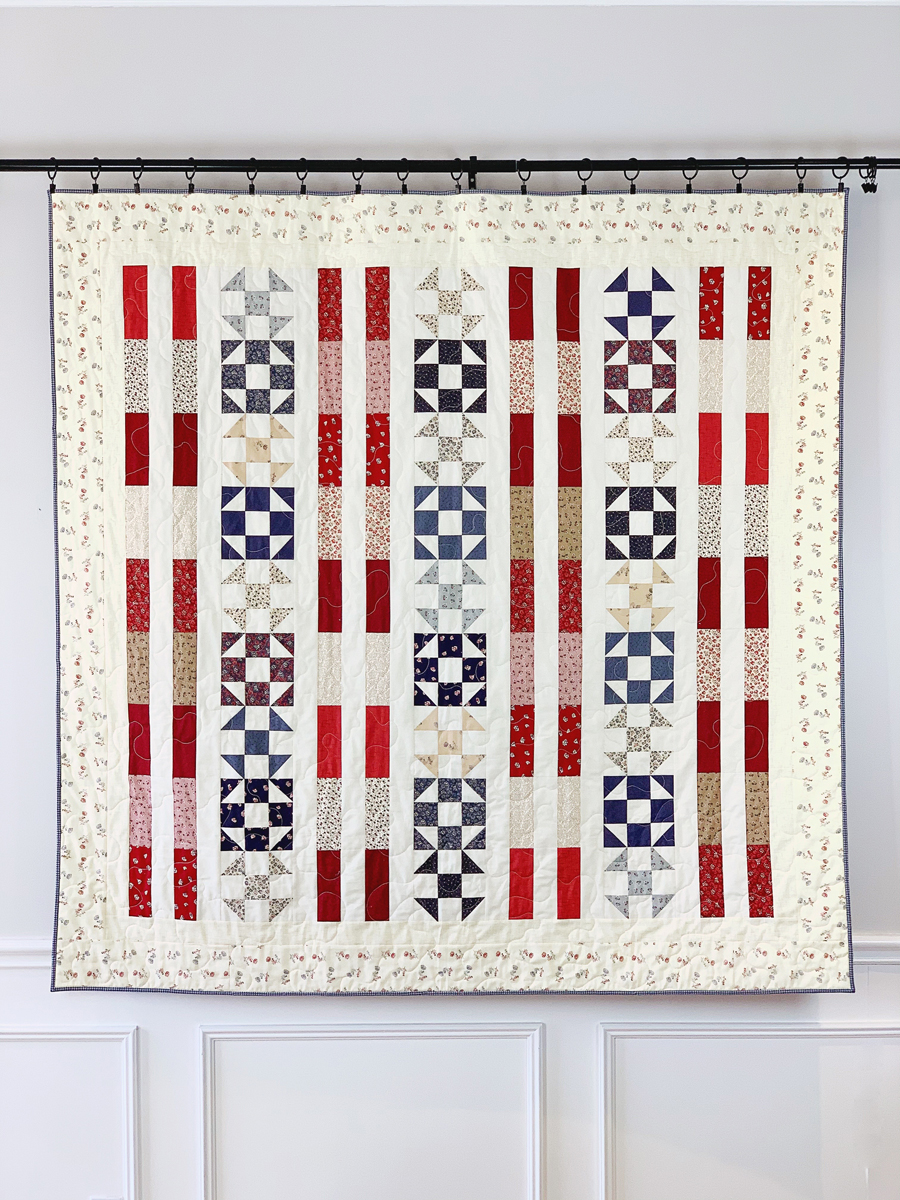 And that's how Liberty Belle came to be! (Did anyone else catch the G.L.O.W. reference? My husband and I loved binge-watching that series on Netflix! I honestly couldn't think of a better name for this pattern but I think it works!)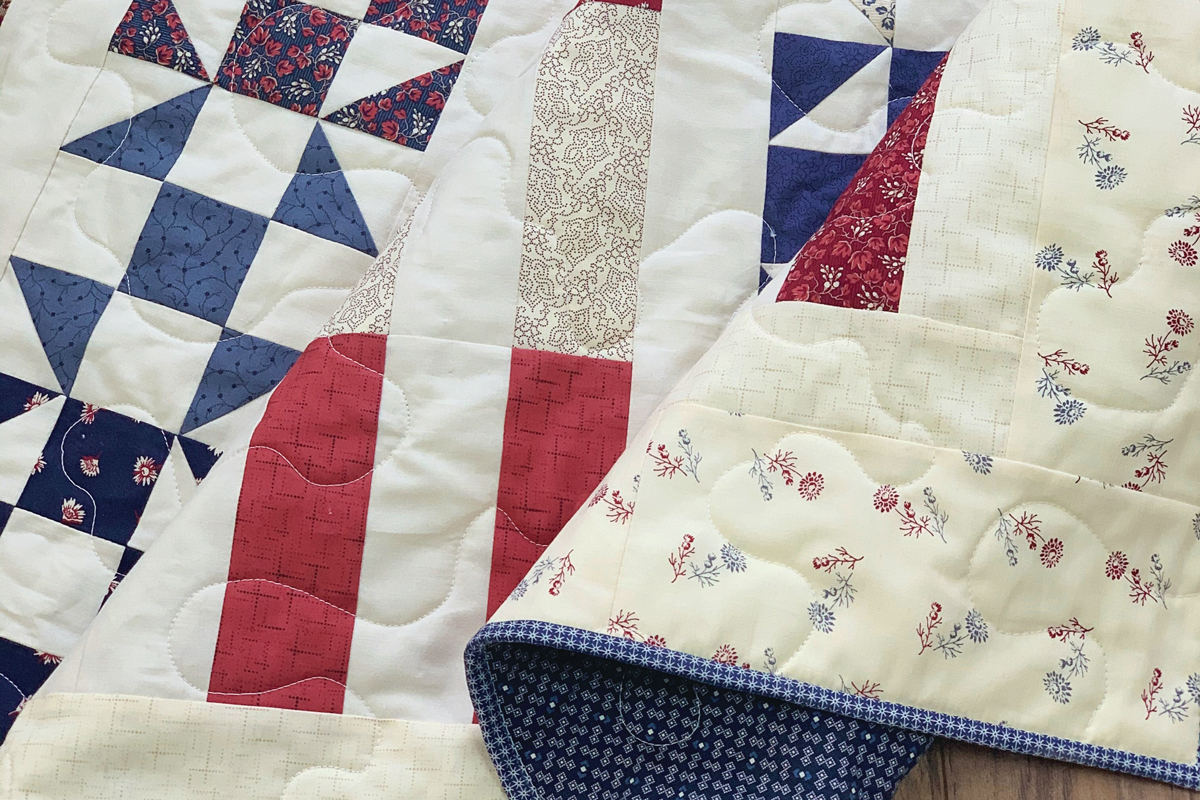 Y'all, Seeds of Glory is such a gorgeous collection: classic, rich, and timeless. I love the particular shades of reds and blues that Stacy has used here, and the chocolate brown accents are the perfect touch. The prints themselves are a nice mix of florals and tonal blenders. I said to myself, "No, THIS one is my favorite!" as I pressed and cut every single print.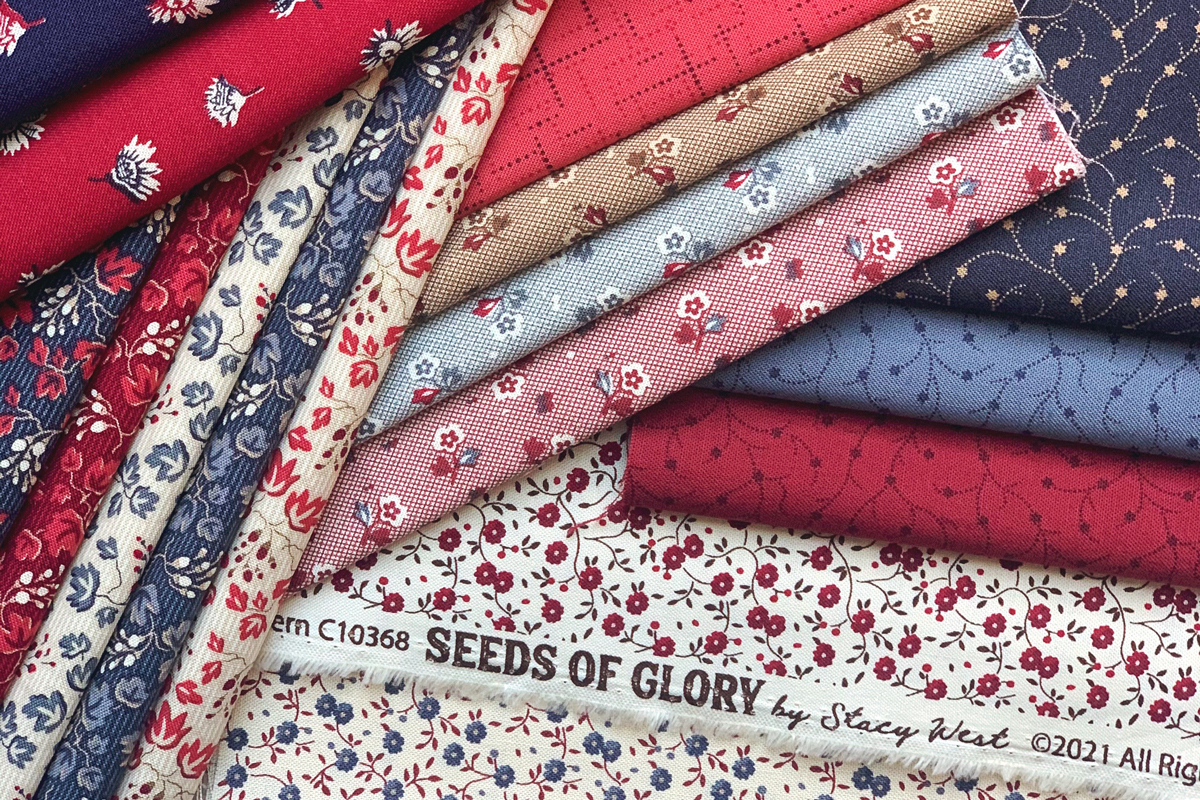 I love a classic shoo-fly block, and they look especially vintage sewn up in these traditional blue florals from Seeds of Glory.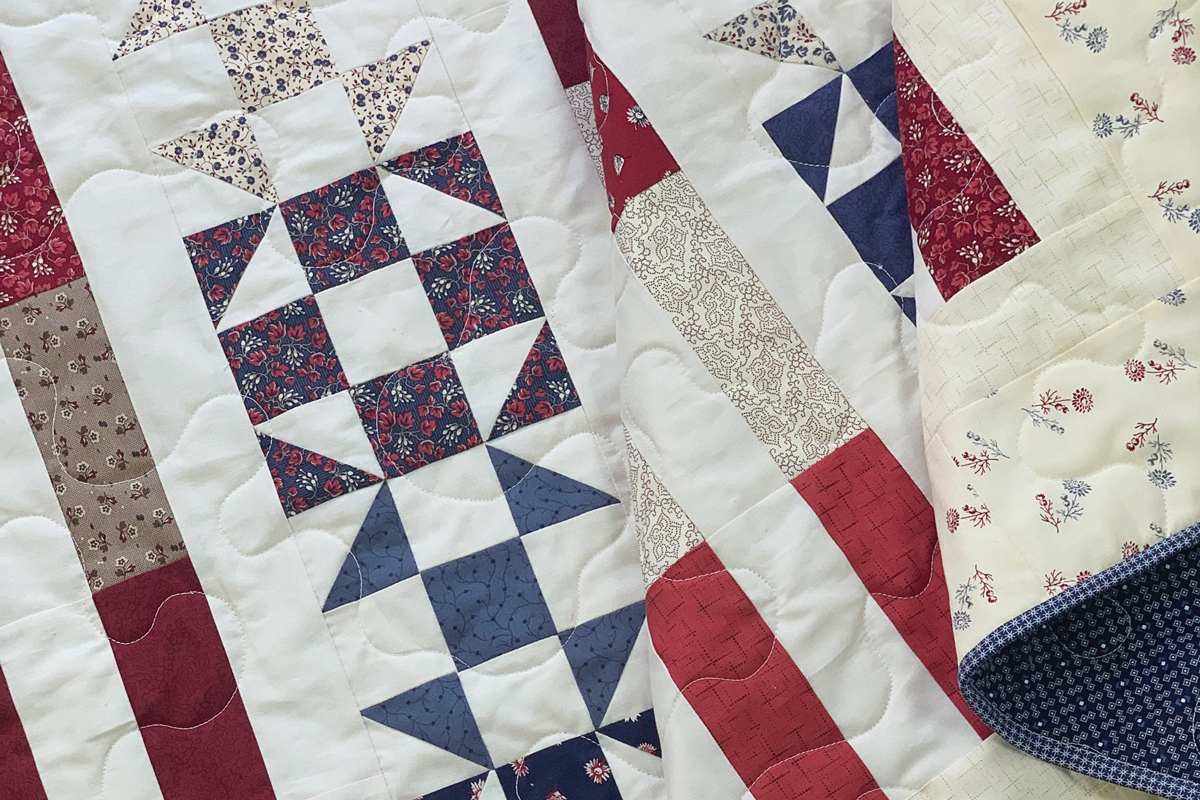 But pairing them with the striking-but-simple stripe blocks gives the overall quilt a bit of a modern twist, don't you think?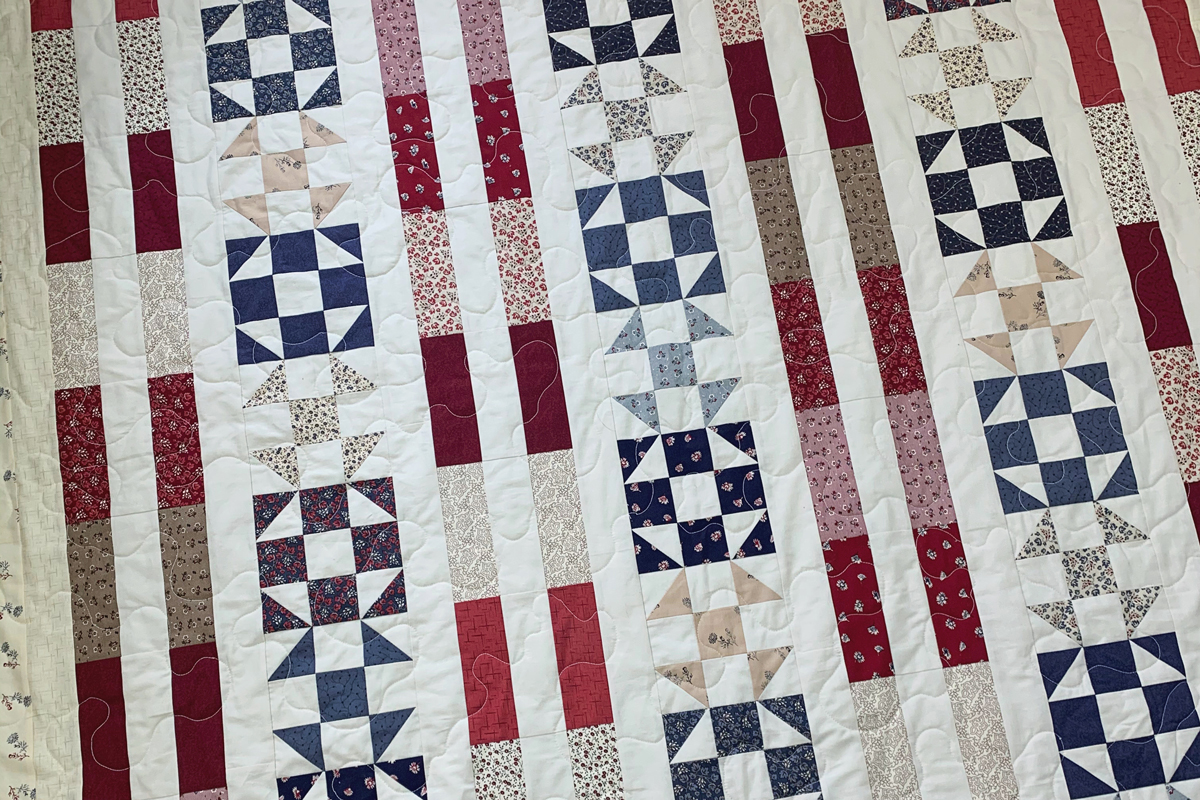 I kept the border understated to let the stars and stripes really shine, and I love the effect.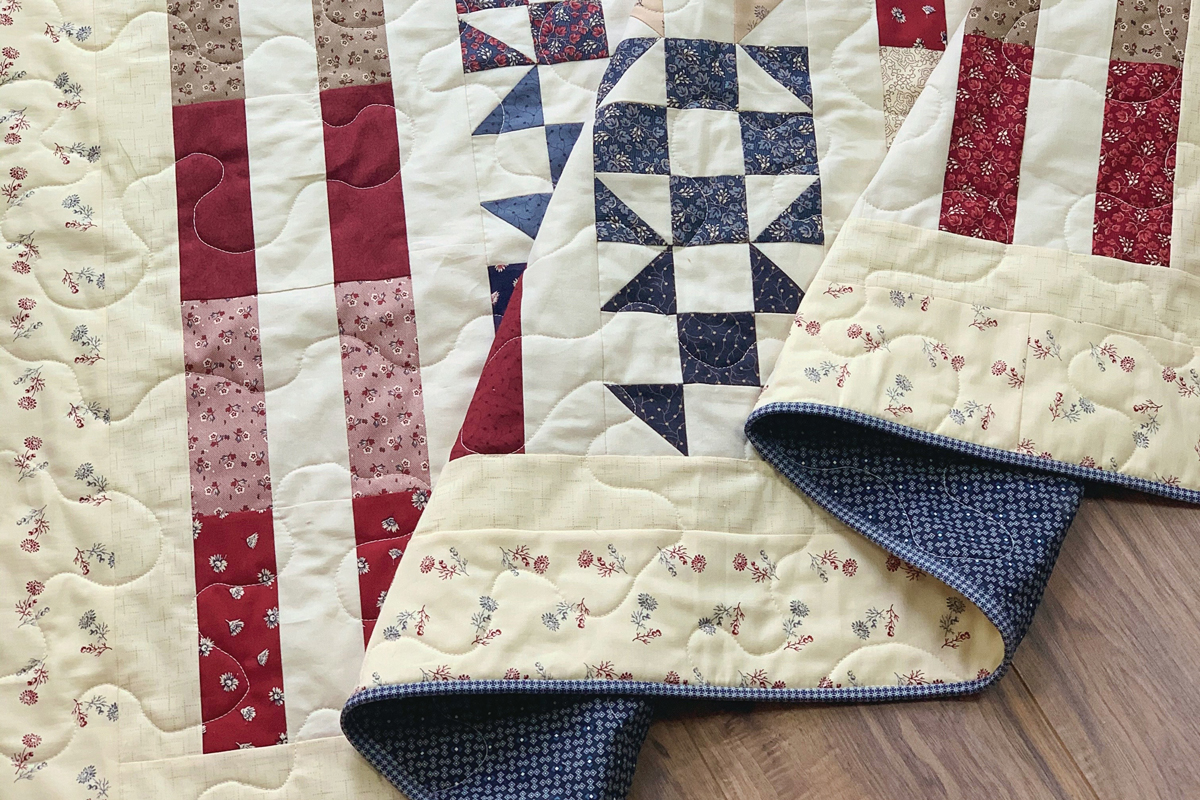 I know I'm biased, but I'm totally smitten with this quilt. But I must have really hit a home run with this one because my son, Ethan, was particularly complimentary of it! I think he even said it's one of his favorites.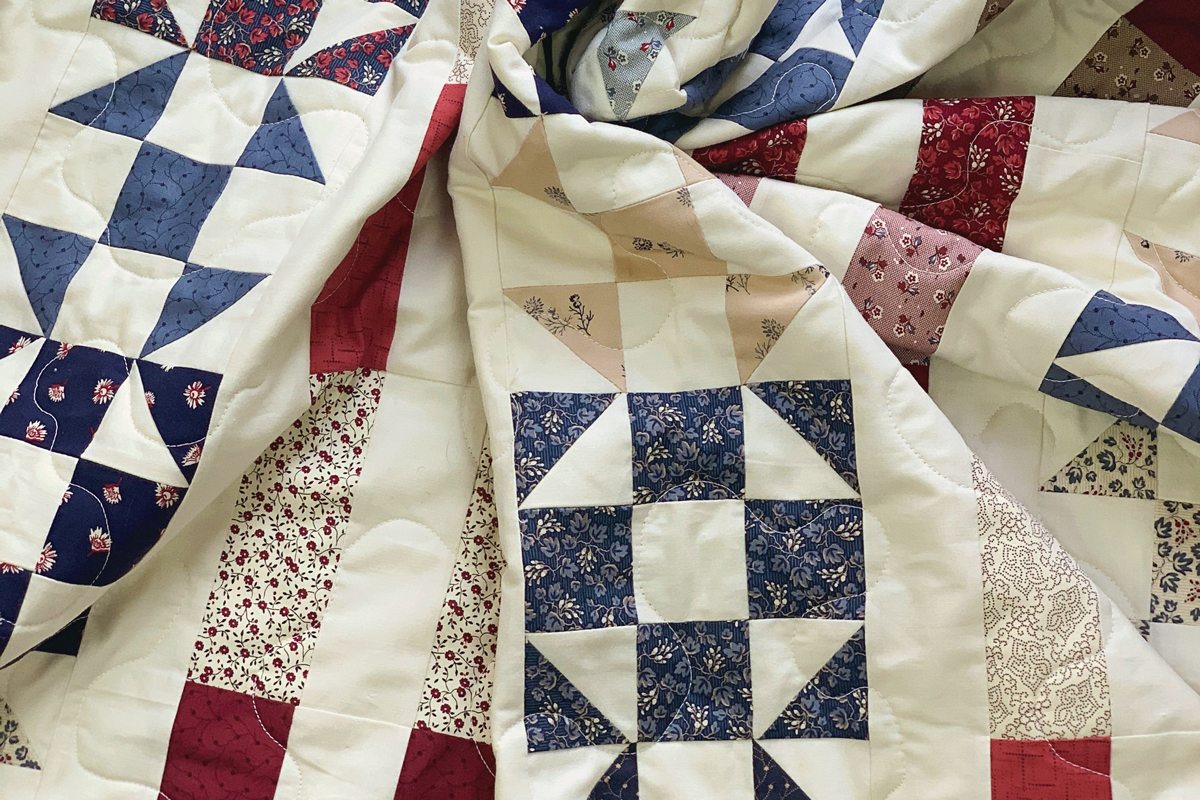 Even though it's a patriotic quilt, I think this one will stay on the couch year-round!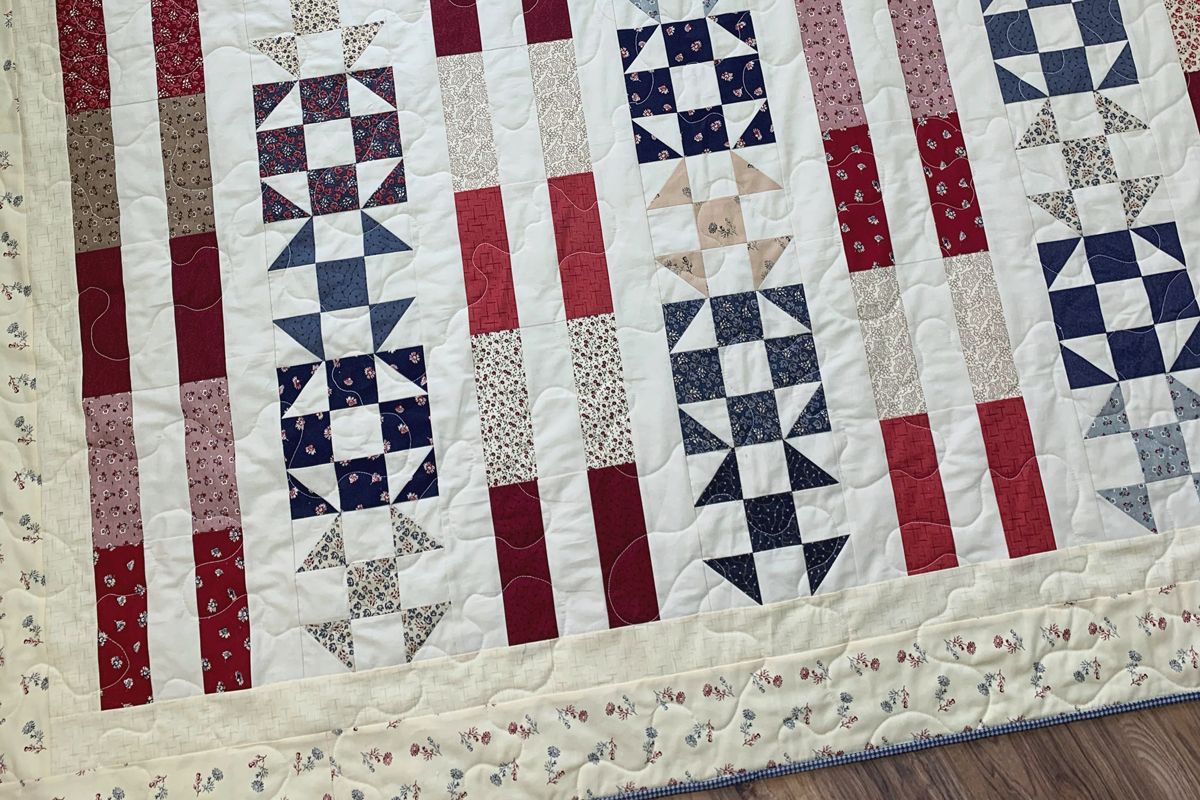 Remember in my last post how I said I'd been dreaming of publishing my own quilt patterns? Well, I didn't exactly intend to launch two of them at once, hah! But sometimes things just work out that way. I'm working overtime to get Liberty Belle ready for a February 1 release date!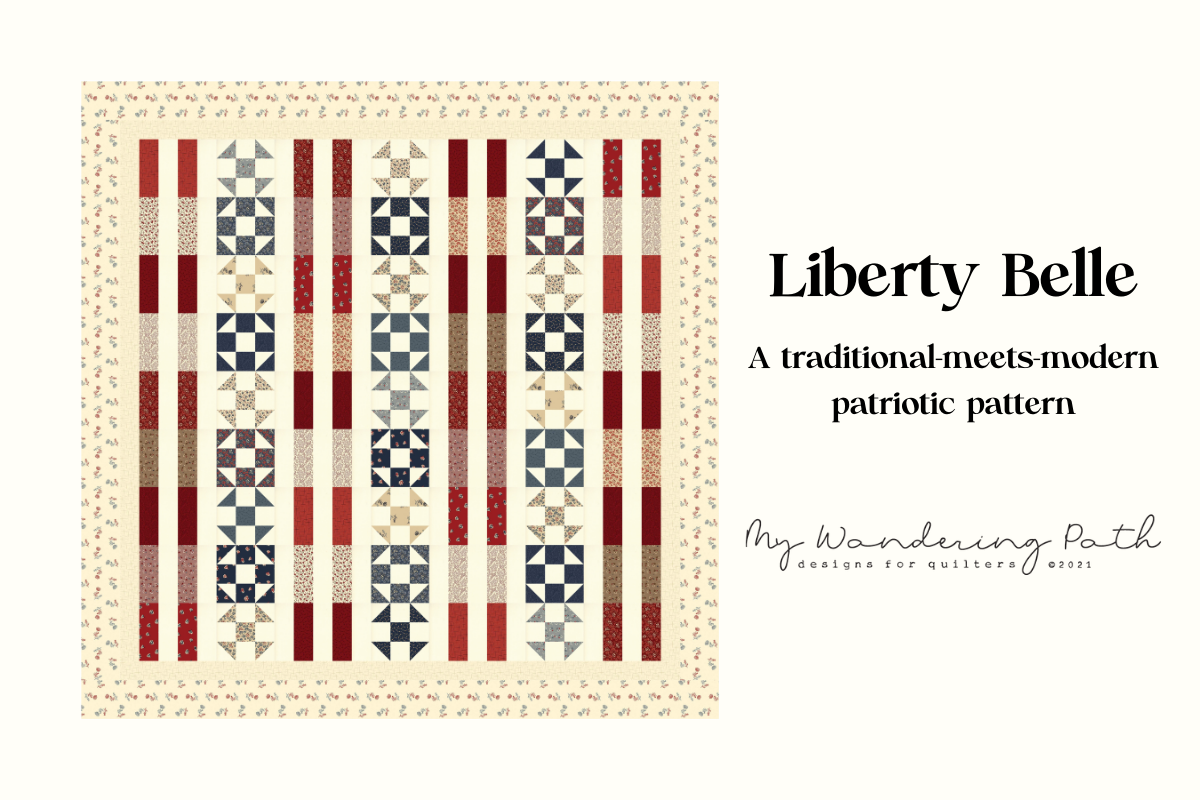 Want to be the first to know when Liberty Belle is available? Go ahead and sign up for my newsletter in the right sidebar over there! I promise I won't spam you. It'll just be for announcing pattern releases.
I'm so glad you stopped by my blog today! I hope I've inspired you to create something with Seeds of Glory. Thank you again to Stacy and the Riley Blake team for the opportunity to sew for this project tour! Stay tuned for more details on Liberty Belle, coming your way very soon!