Dots & Posies by Poppie Cotton…and introducing Button Box!
Hello friends, and welcome to my first post for 2021! Today it's my turn on the Dots & Posies fabric tour. Poppie Cotton has hit it out of the park again with this lovely collection and I was thrilled to have the opportunity to sew with such sweet, feminine fabrics.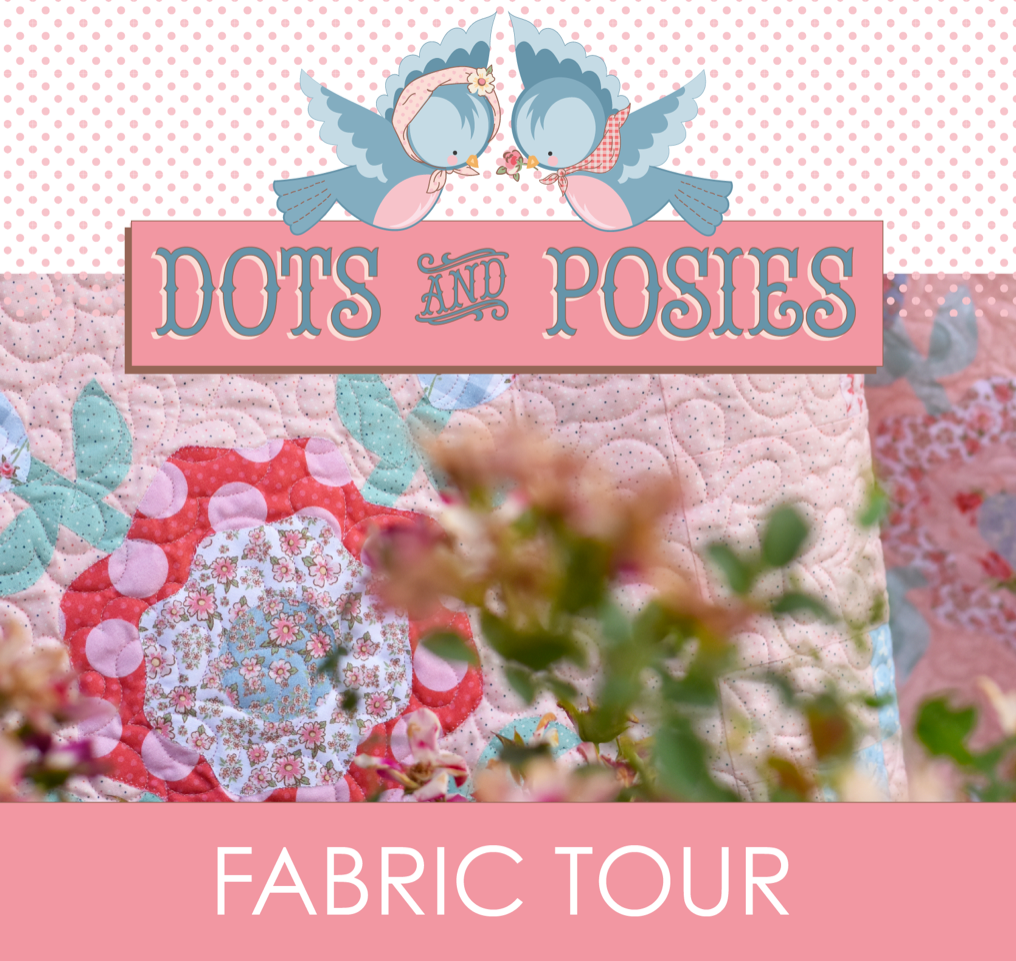 I've been dreaming of writing and publishing my own quilt patterns, and Dots & Posies seemed like the perfect collection to start this new chapter in my creative journey! When I saw the designs in this collection, I felt like they had the kind of vintage, shabby-chic vibes that you'd get rummaging through a beloved grandmother's box of sewing trims and notions…and just like that, the design for Button Box was born!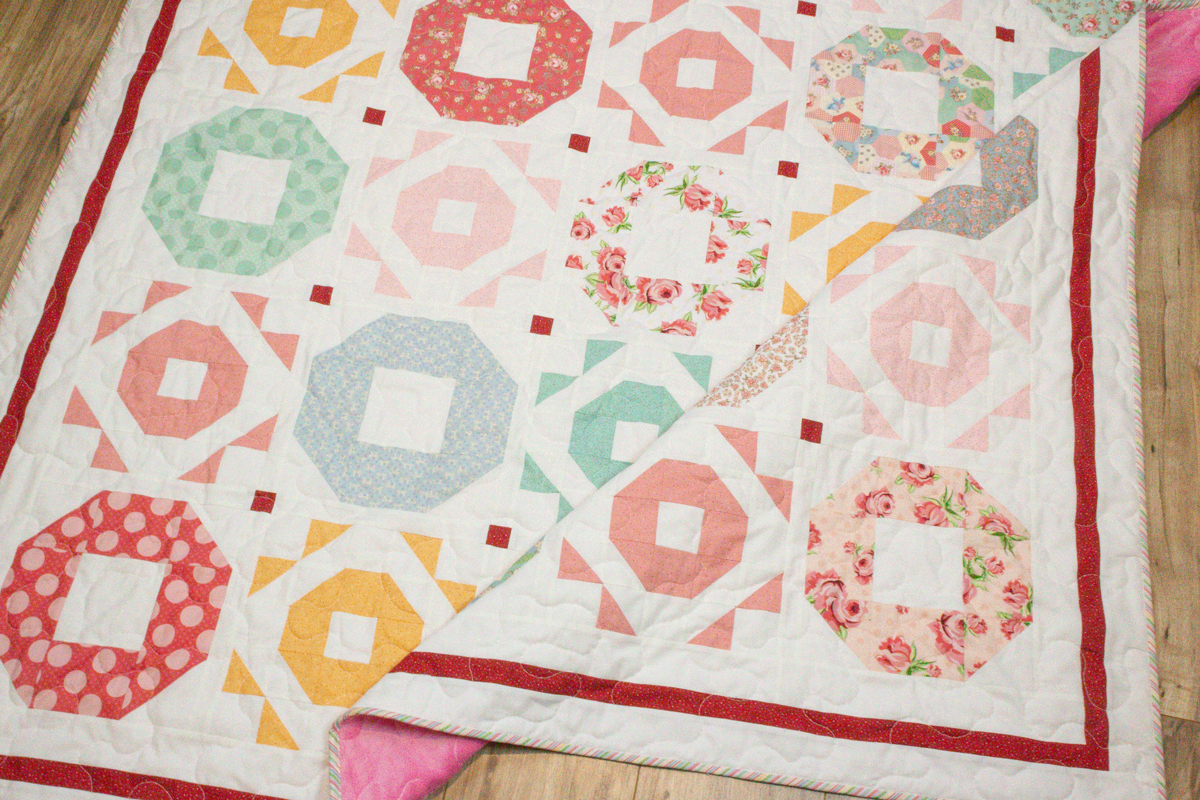 I love how the two different blocks in Button Box give you a chance to show off your favorite prints and some larger-scale patterns while being balanced by blenders or small-scale prints.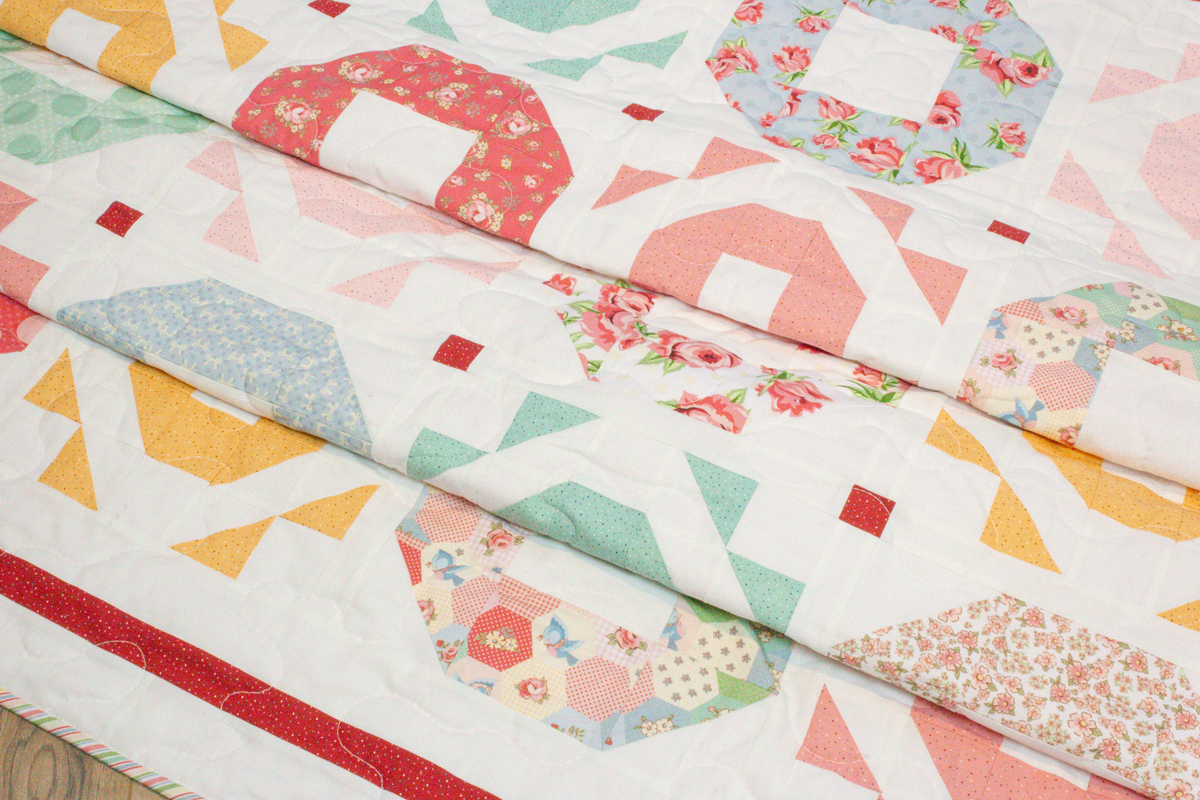 For this version of Button Box, I used Dots & Posies for the large button blocks and several of Poppie Cotton's Country Confetti blenders for the small button blocks, as well as the sashing posts and middle print border.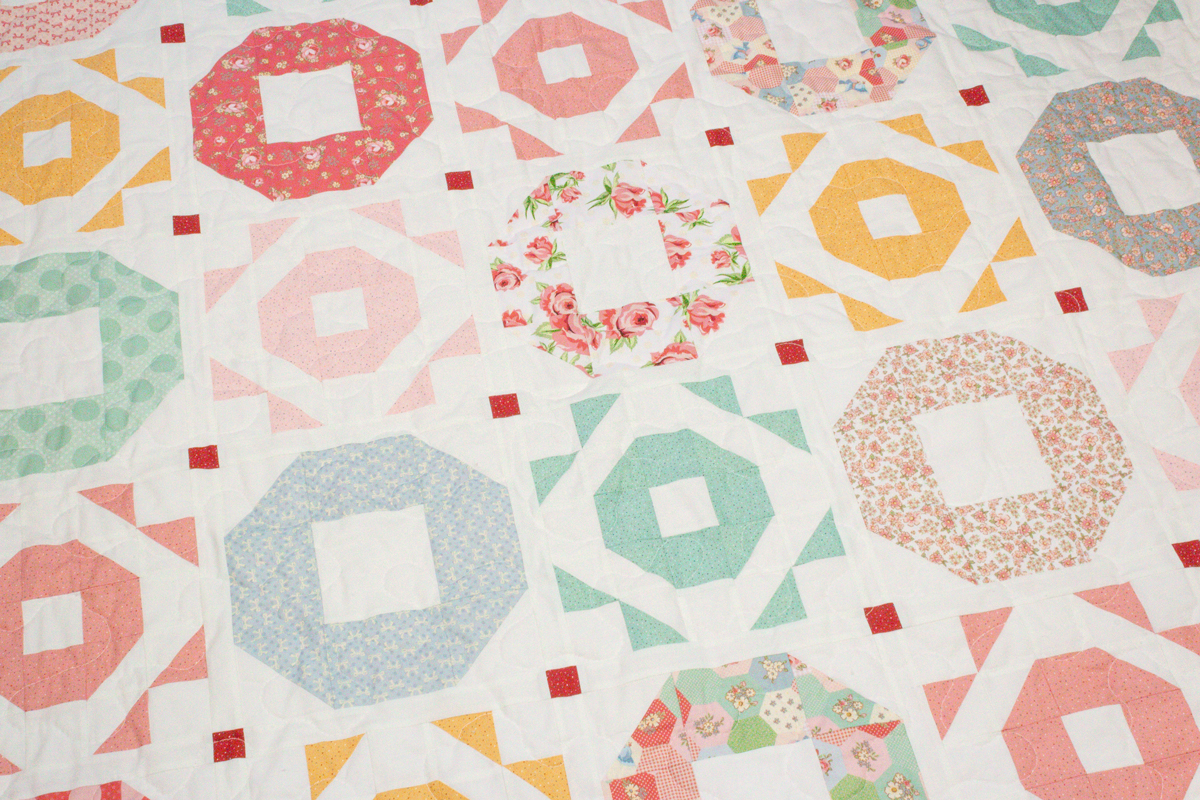 And of course, I *had* to use that fabulous stripe for the binding!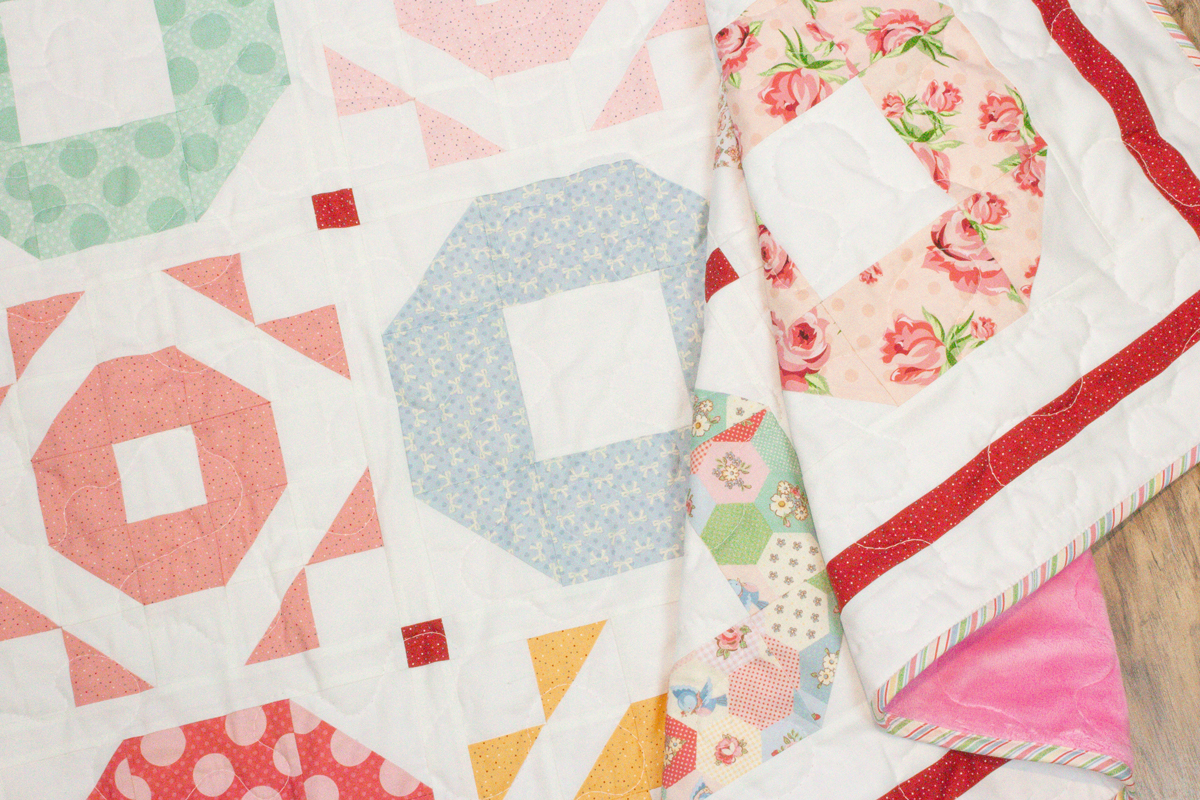 The colors and prints in Dots & Posies are just the prettiest…they're sweet and feminine without being over-the-top. I'm totally obsessed with the scrappy hexagon cheater print–so much that I made two large blocks out of it instead of just one, like I did with all the other prints!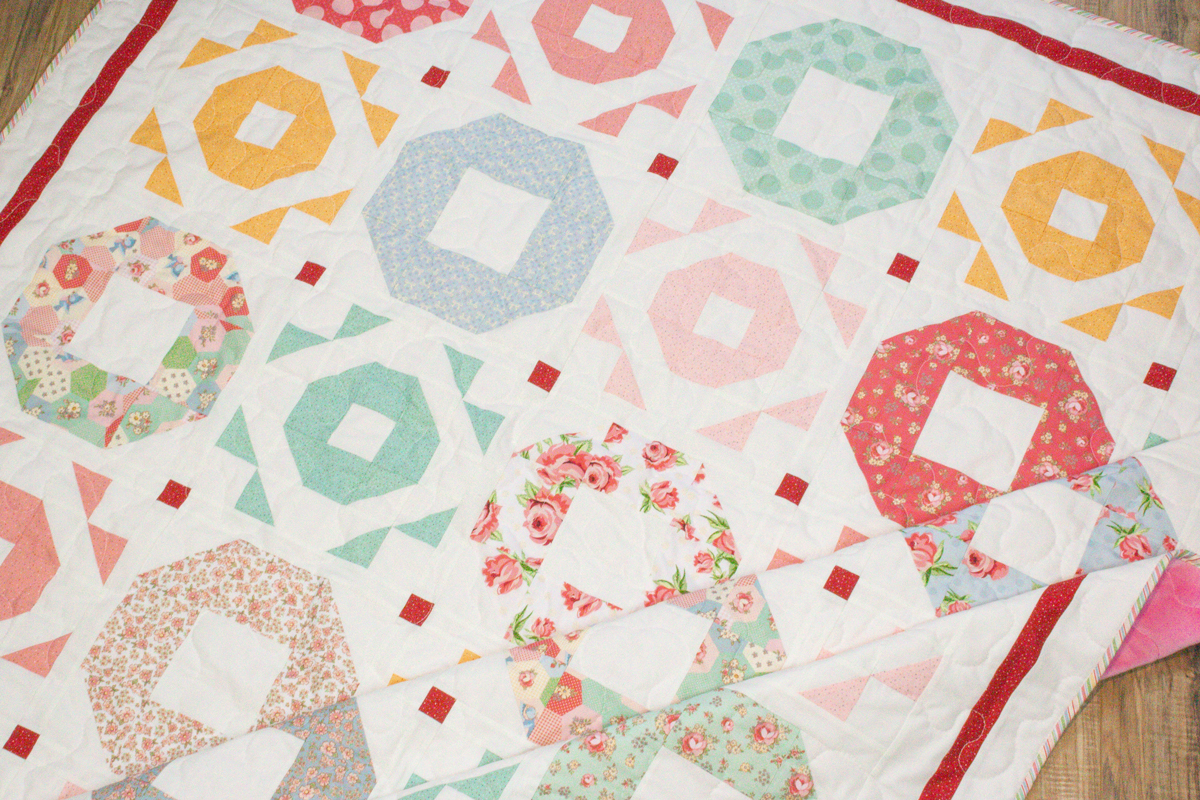 There's just the right mix of florals, polka dots, and the sweetest bows.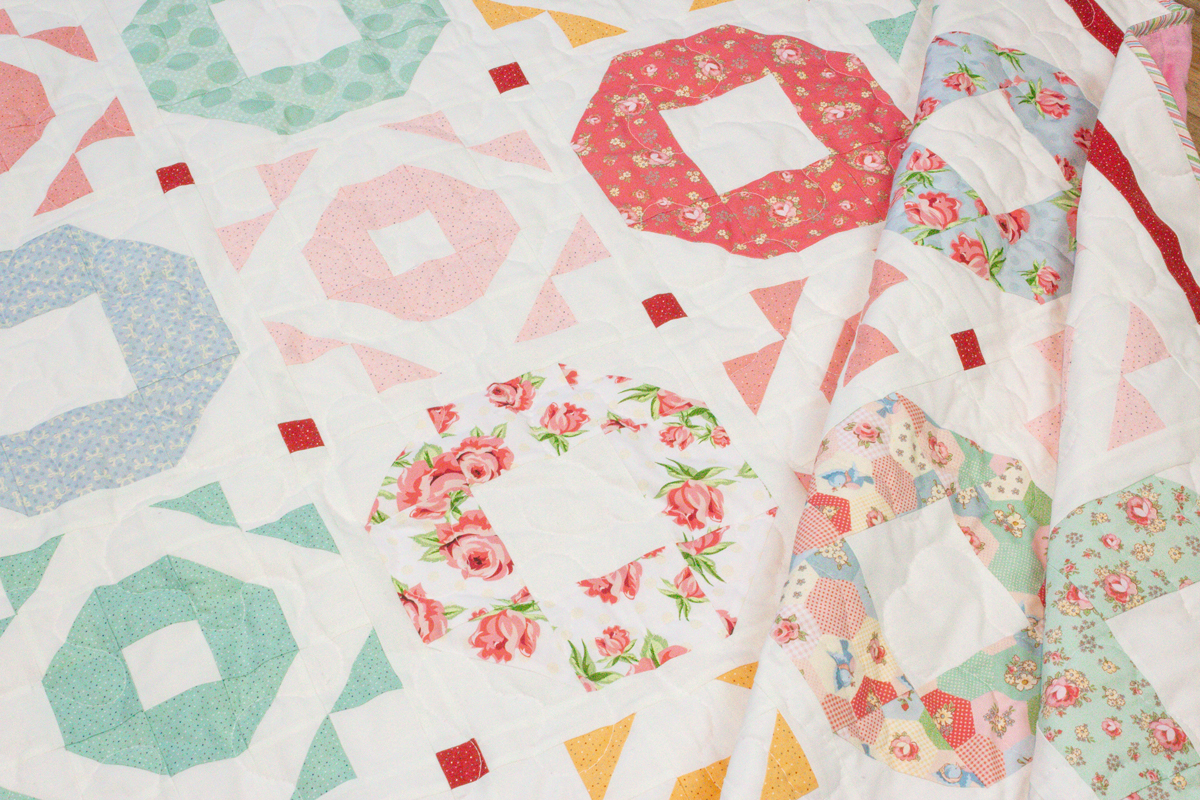 I'm just so excited that I was able to use this collection for the cover quilt for my VERY FIRST published quilt pattern! Button Box is *almost* ready for release. I'd so hoped to have it ready by today, but… #life. I'm shooting for a February 1 release date!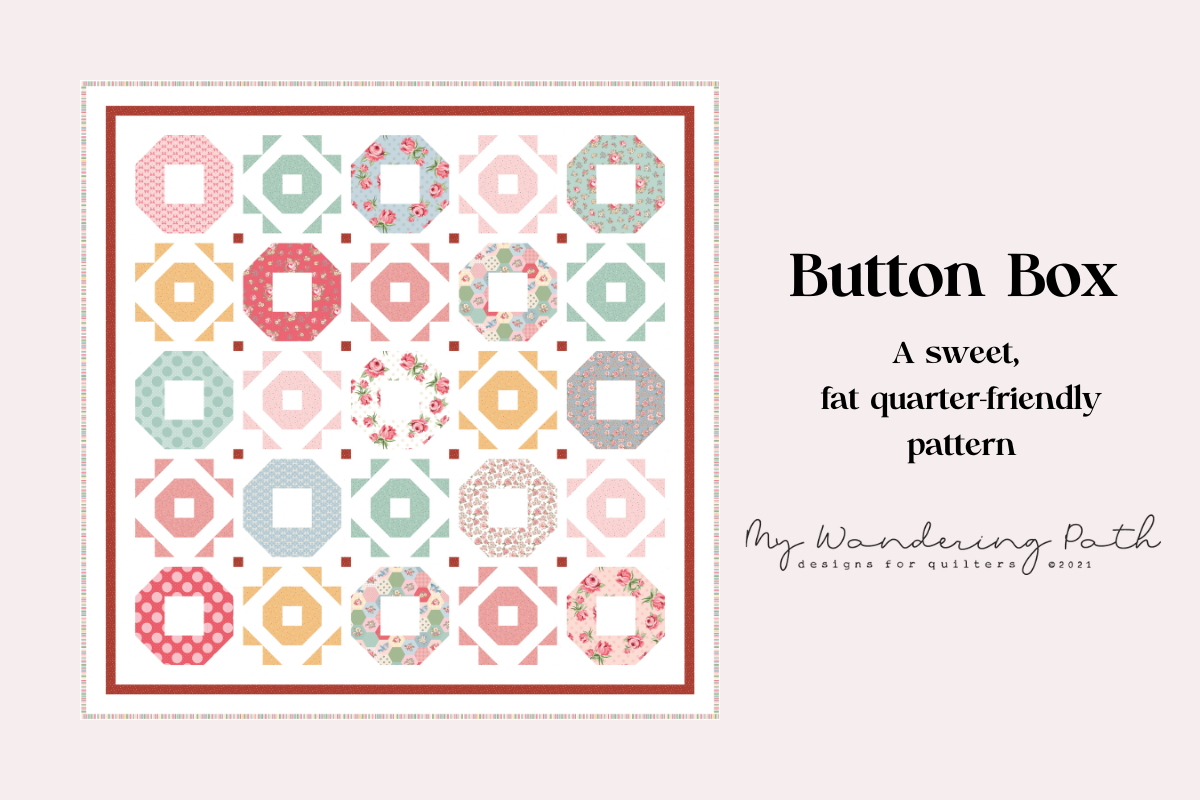 Want to be the first to know when Button Box is available? Go ahead and sign up for my newsletter in the right sidebar over there! I promise I won't spam you! It'll just be for announcing pattern releases.
Thanks so much for stopping by my blog today! I hope I've inspired you to create something with Dots & Posies. Stay tuned for more details on Button Box, coming your way very soon!