Jardin de Fleurs Quilt-Along: Week 7 (and a Final Giveaway!)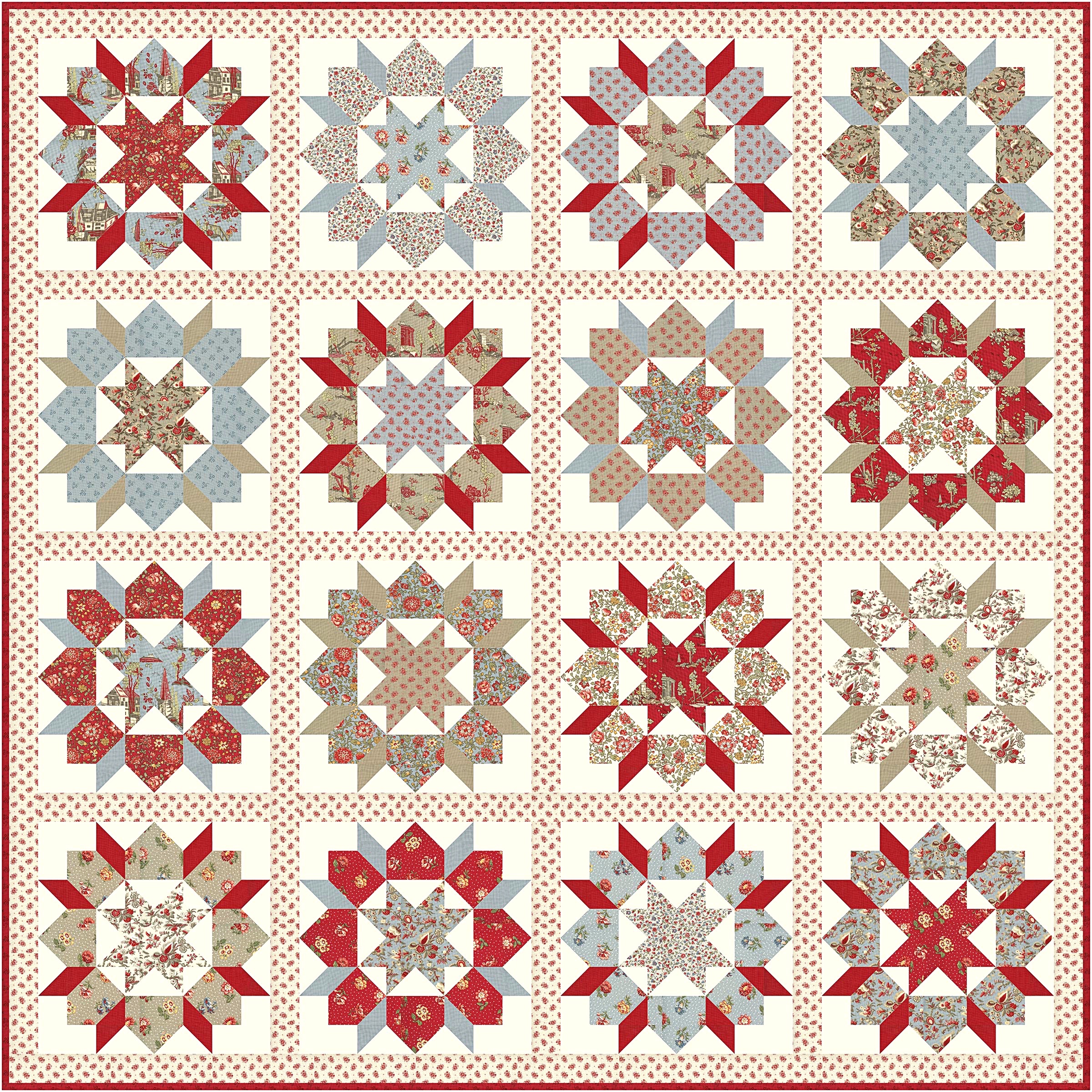 Hello everyone, and welcome to Week 7 of the #swoonforjardin QAL and the soft, golden, French-countryside-inspired light at the end of the tunnel for us! This week, we're wrapping up the assembly of our quilt tops and showing them off to everyone on Instagram.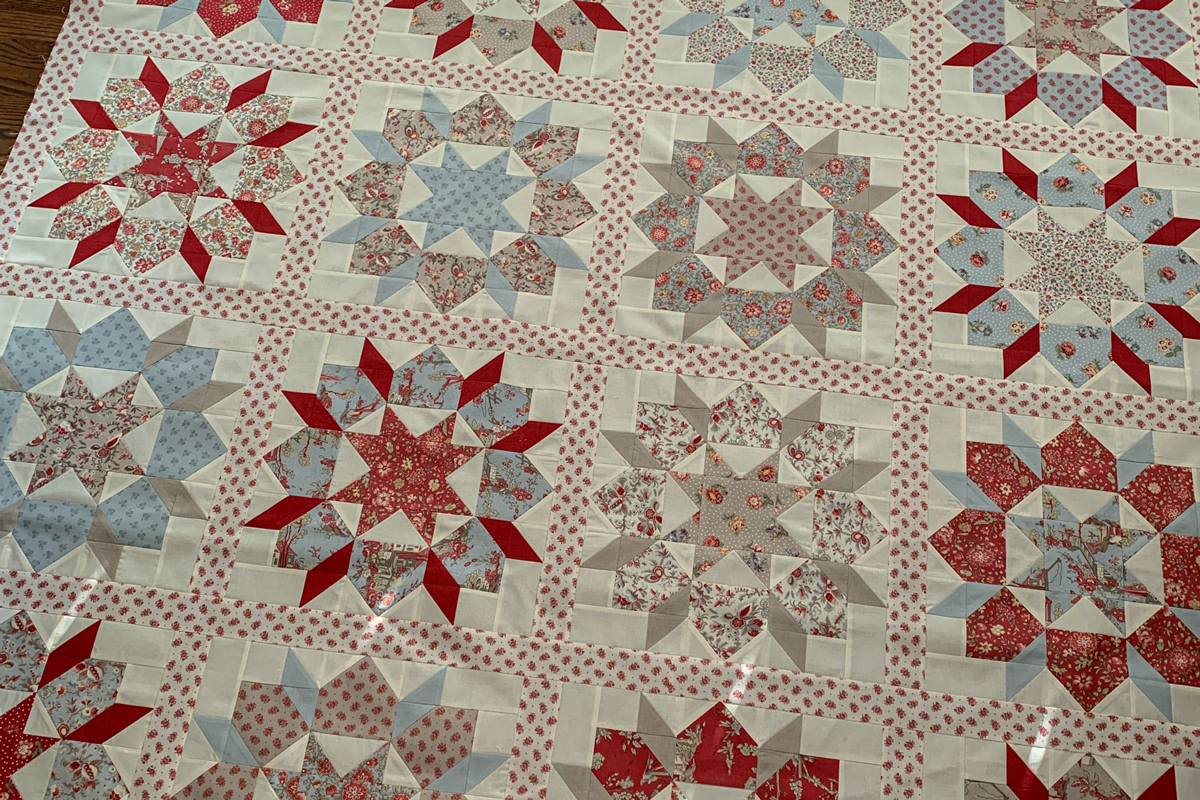 I couldn't believe how quickly this quilt top came together once the blocks were all completed! I guess that's one of the perks of having those big ol' blocks. I'd trimmed each group of blocks as we constructed them over the course of the QAL so I really didn't have to do anything but piece the sashing strips and start putting everything together.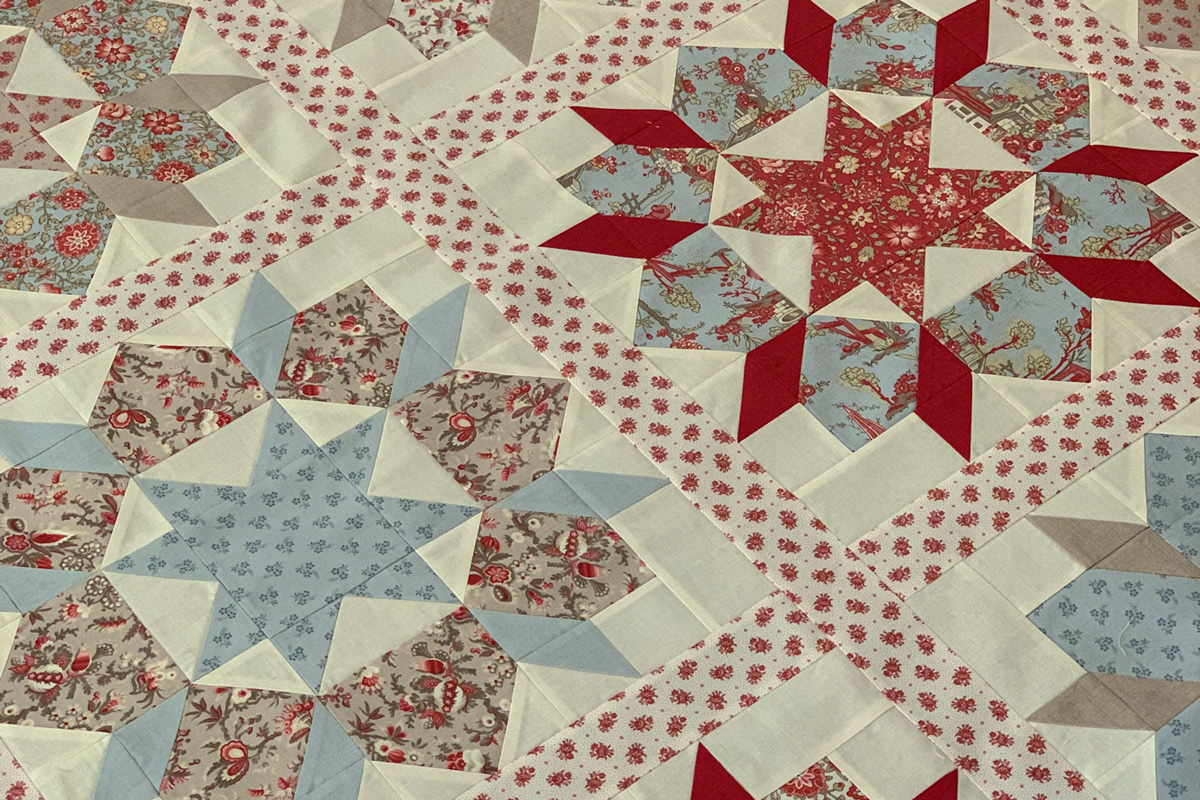 Speak of sashing, how do you like this print as the sashing? Kaari had wanted us to use a print for the sashing instead of the solid and I think it's an inspired choice. I just love it!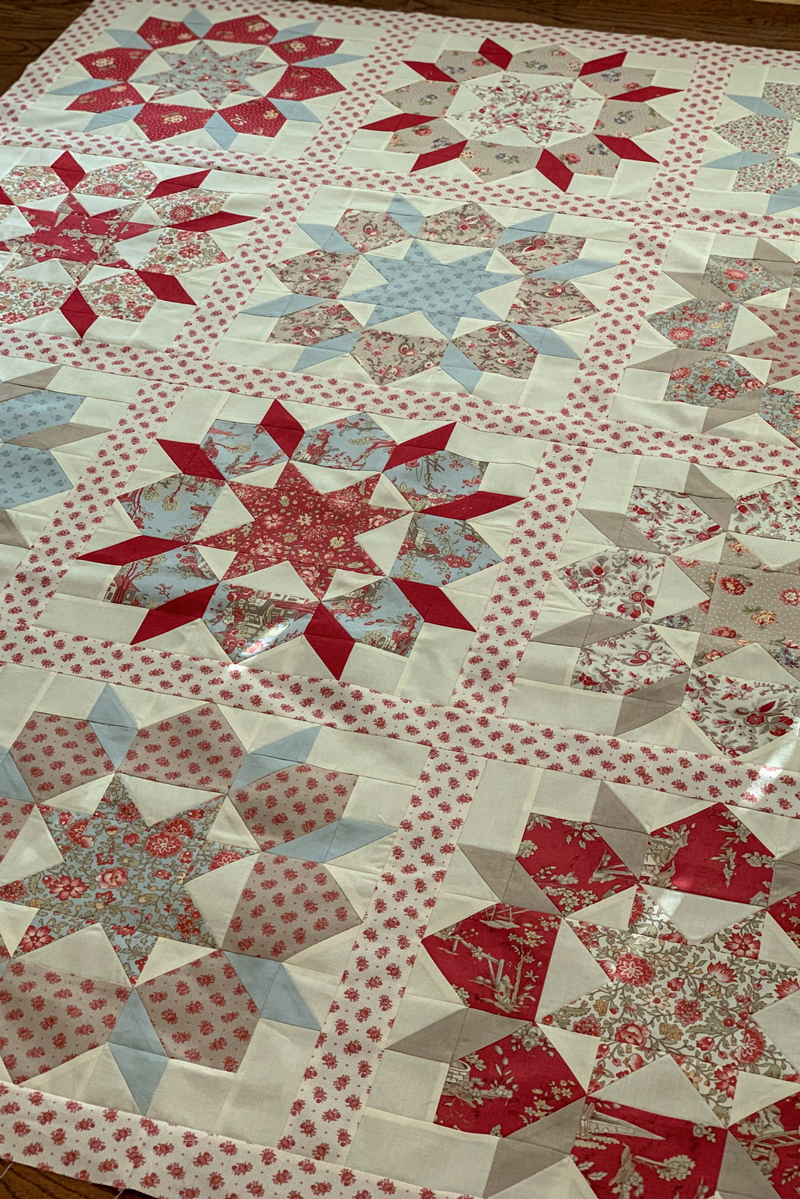 I am so thrilled with how this turned out! It's exciting to have finally made my very first Swoon quilt, and I just love how this pattern showcases the prints in Jardin de Fleurs. It's the perfect pairing! As I was taking pictures, I'd snap a pic of one block and say, "That's my favorite!" And then I'd look at the block next to it and say the same thing!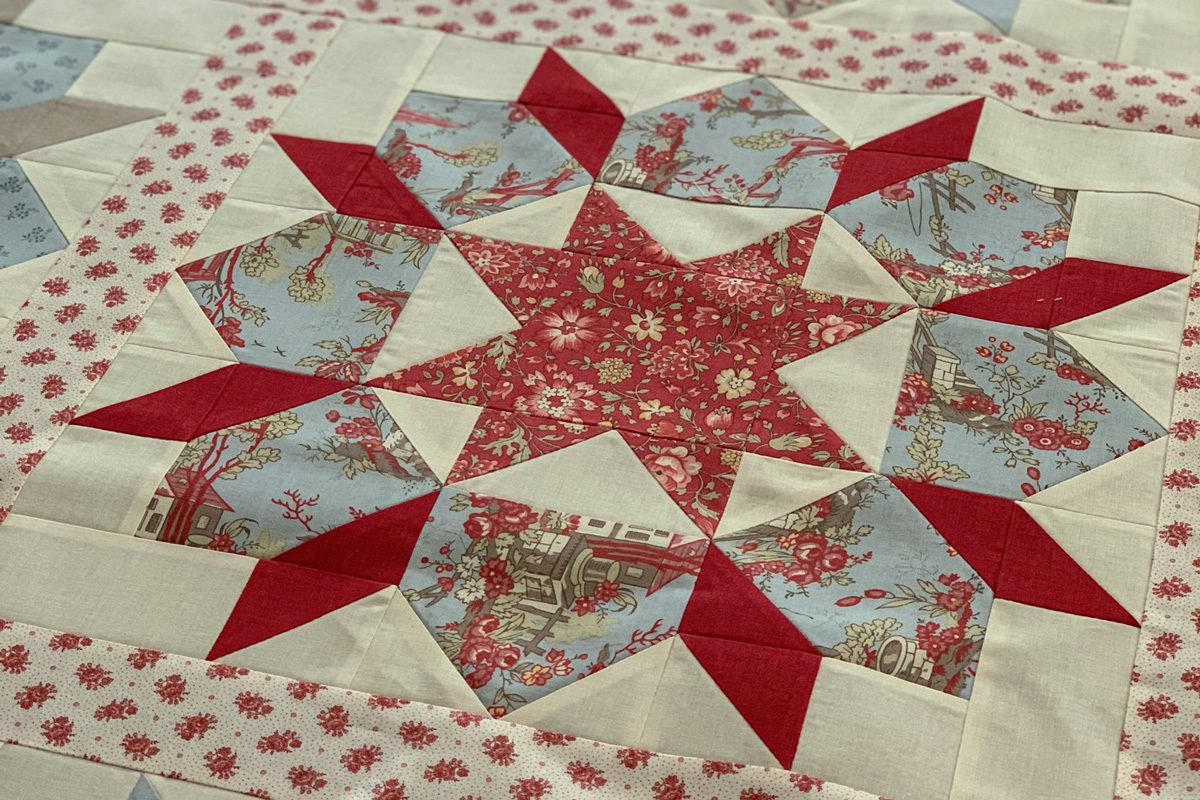 Now it's time to get this beauty to the quilter! I've chosen the blue and cream stripe for the backing fabric because I really wanted to use it somewhere, but it just wasn't going to work in the blocks. I try not to choose directional prints for quilt backings because I am not the kind of person who takes the time to match the pattern when seaming quilt backs together, but this stripe was irresistible.
I can't wait to scroll through the hashtag and see everyone's finished quilt tops this week! You'll definitely want to get your progress posted because…we have a final giveaway to wrap up this QAL! Our friends at Moda Fabrics will send the giveaway winner a bundle of French General fabric and a linen Broderie panel!
Week 7 Photo Challenge: GIVEAWAY EDITION
This week's photo challenge is to post a pic of your finished quilt top OR show us your progress by the end of the week—if you're running a little behind, that's OK! It happens—believe me, I know! But just make sure you've posted something by Monday, July 19. That's when I'll announce the QAL winner. Be sure to use the hashtag #swoonforjardin and TAG me (@mywanderingpath) so we can follow along.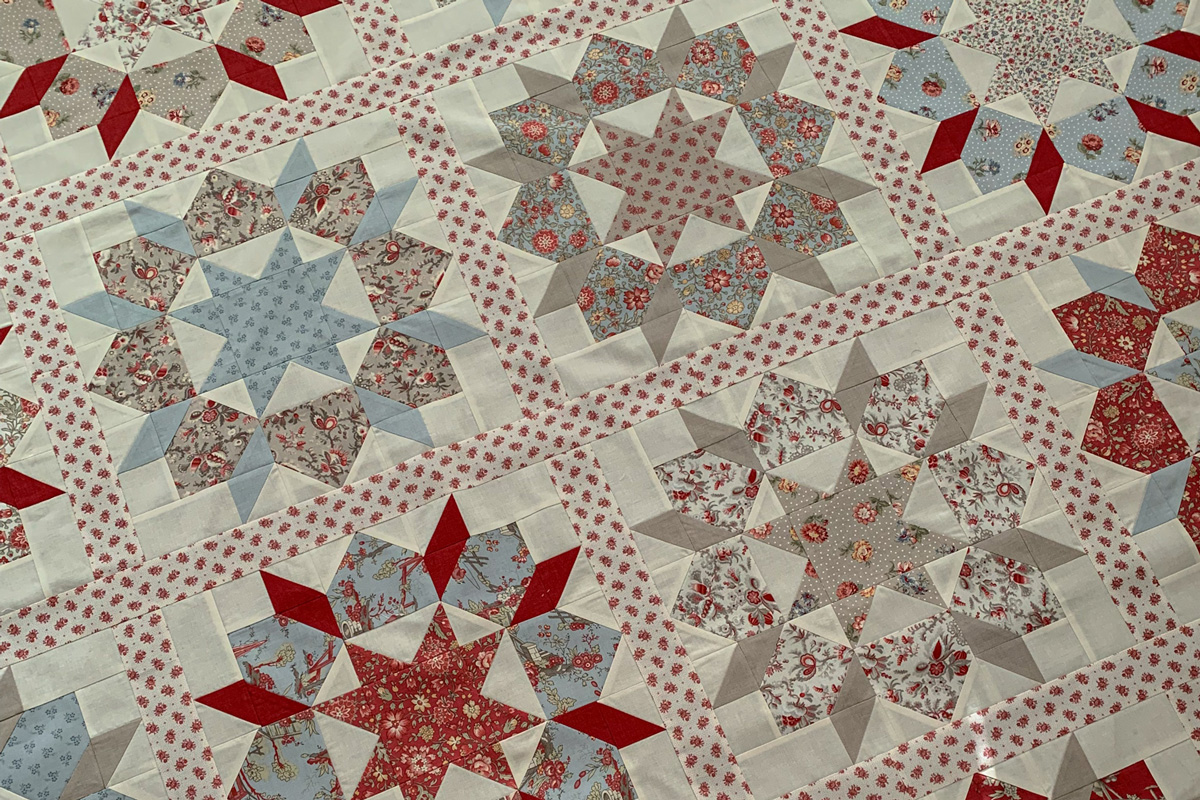 I can't believe it's been seven weeks since we started this QAL! It sure has flown by. Thanks to everyone who sewed along with us! I hope you enjoyed sewing your own Swoon 16 with me and Kaari of French General and our friends at Moda Fabrics!