Introducing my first book, You've Got a Point!
I'm dusting off the ol' blog today for something especially exciting! Today, I'm officially introducing my very first book, You've Got a Point!, which is being published by Martingale and should be hitting stores in early June. I've posted a little about it on Instagram, but today, I'm here to share a little bit of the back story and some pictures.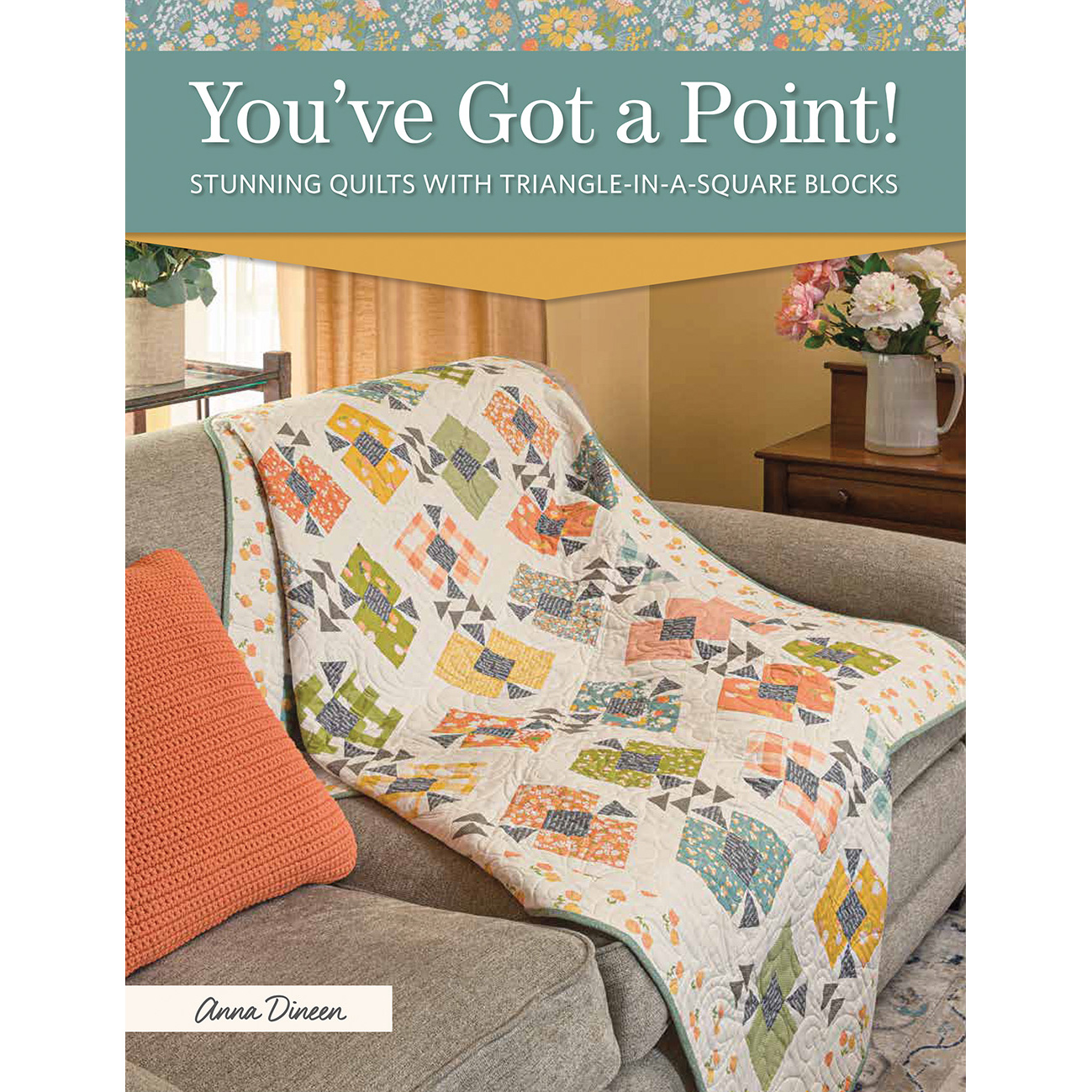 It still feels a little surreal to say that I've written a book! When I first began my quilting journey, I was focused more on becoming a better technical quilter; after my sewing skills improved, I just wanted to become more confident in mixing and matching fabrics. And by the time I started my brief stint working at Moda, I was flat-out terrified of putting myself out there as a pattern designer. But my wonderful friends at Moda encouraged me to give it a shot, and while I was working there, I designed my very first pattern, Double Time … and promptly never did anything with it. That's a story for another day.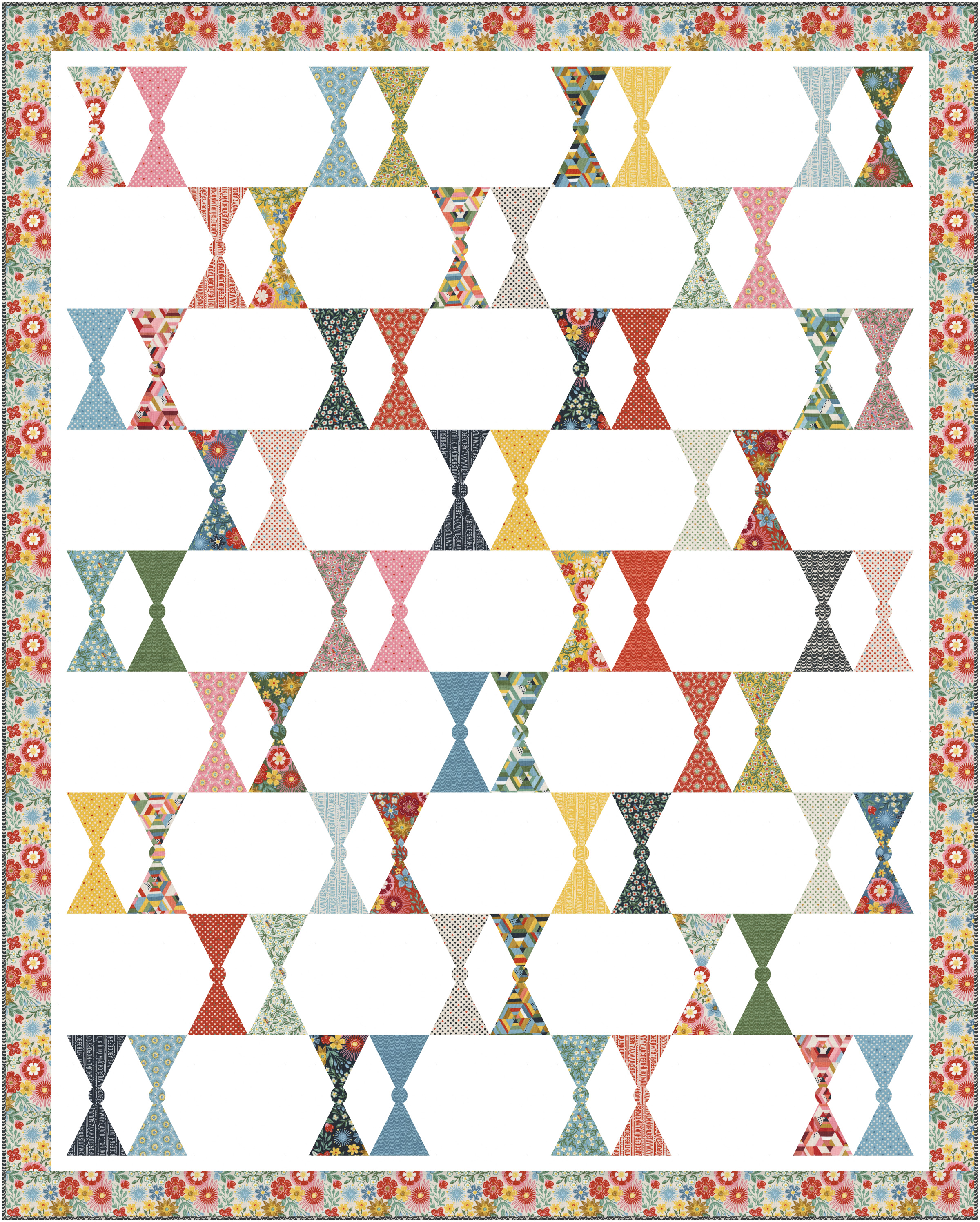 (Good news: I've set a goal to have Double Time written and released around the same time that my book comes out, so stay tuned!)
A little while later, I was asked to participate in a fabric tour for an upcoming collection by Jera Brandvig, whose fabrics I love and who is one of the sweetest people in the quilting world. I couldn't settle on a project that I wanted to use and decided to design one of my own, which turned out to be Queens Road. But I never got my act together and released it as a standalone pattern. (More good news: Queens Road has finally been written! You can find it in You've Got a Point!)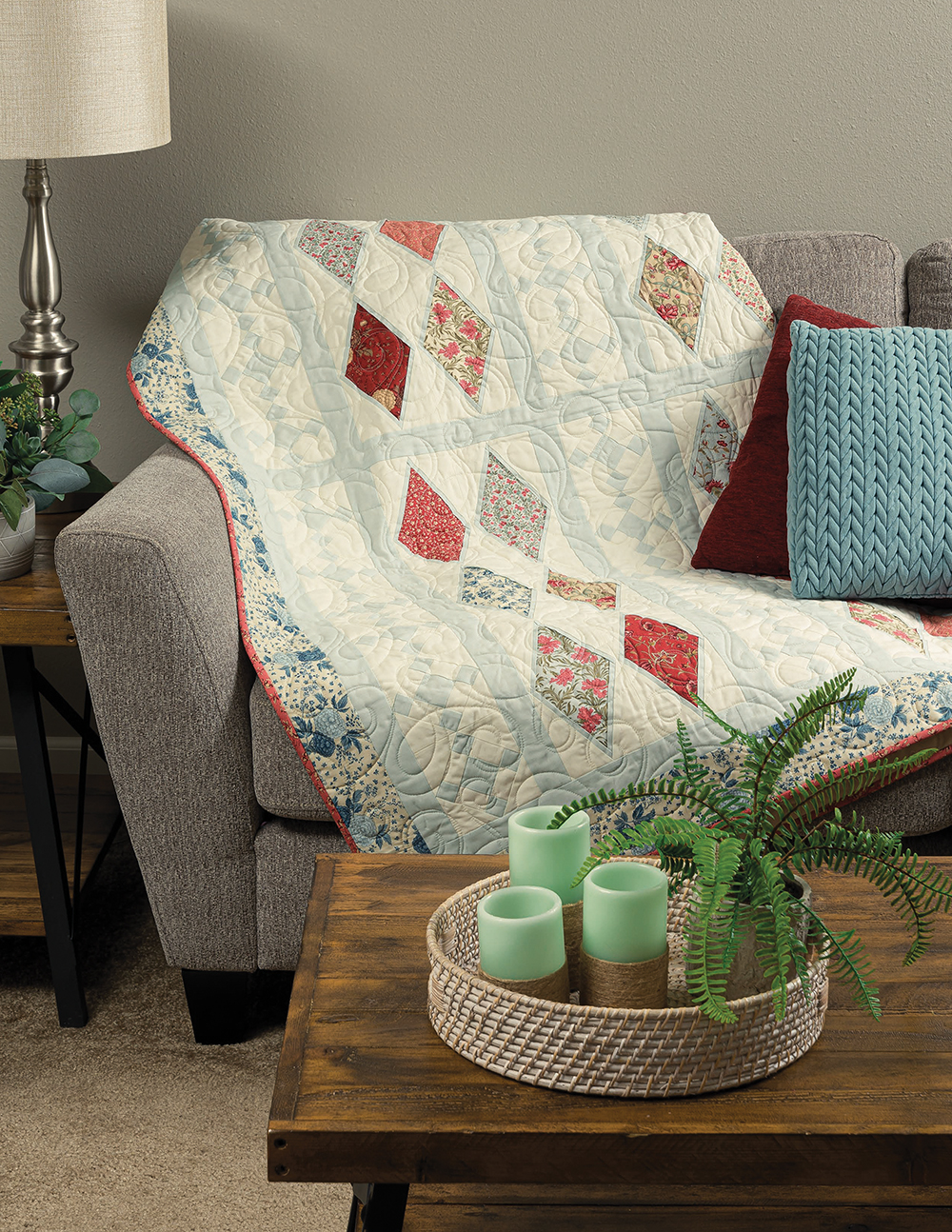 Finally, back in the fall of 2020, I was invited to participate in a Moda All-Stars book. Holy moly!! Talk about an amazing opportunity. I was so incredibly grateful. I designed, pieced, quilted, and wrote the pattern for a pillow for the book Moda All-Stars: Soft Spot – and enjoyed every moment of the process.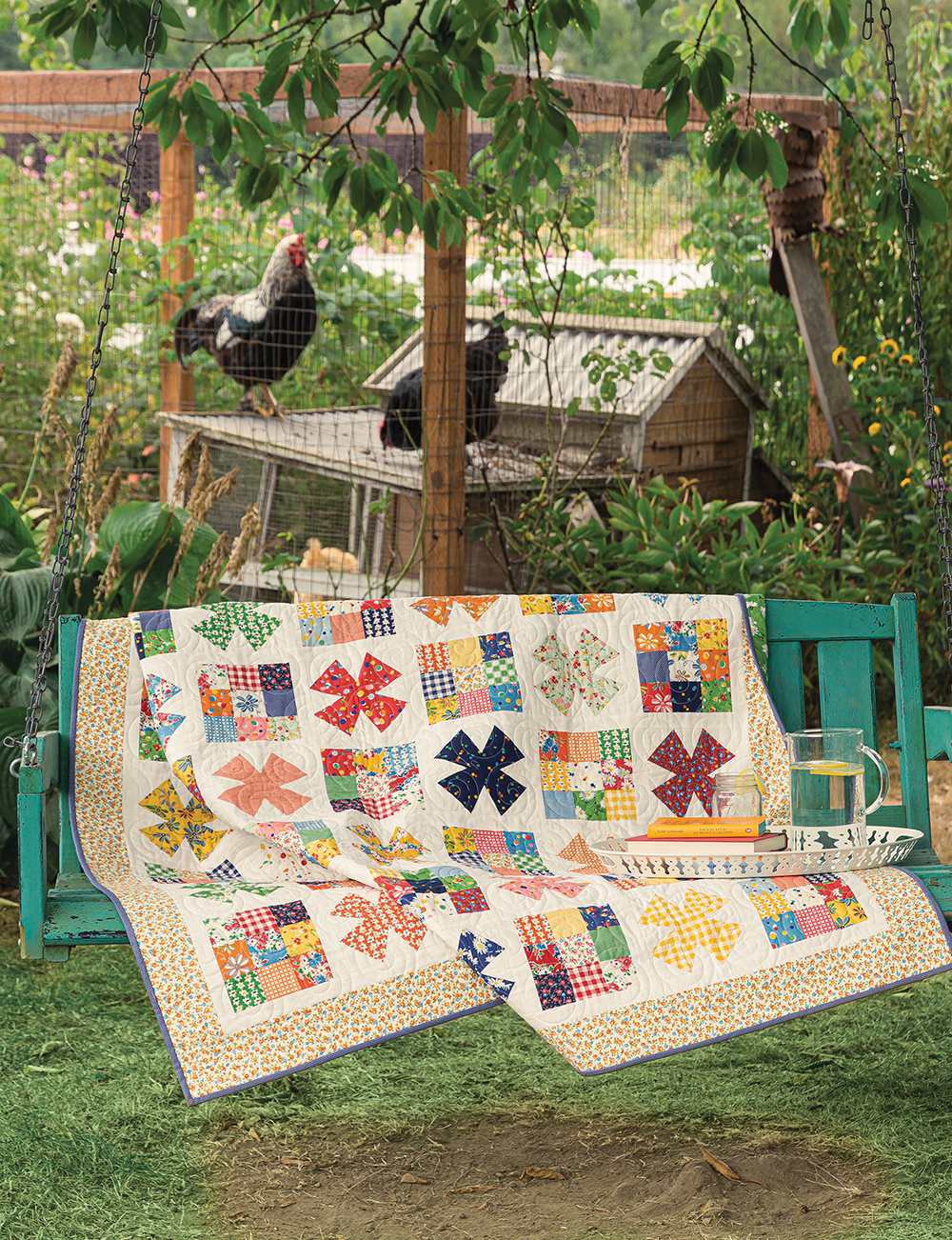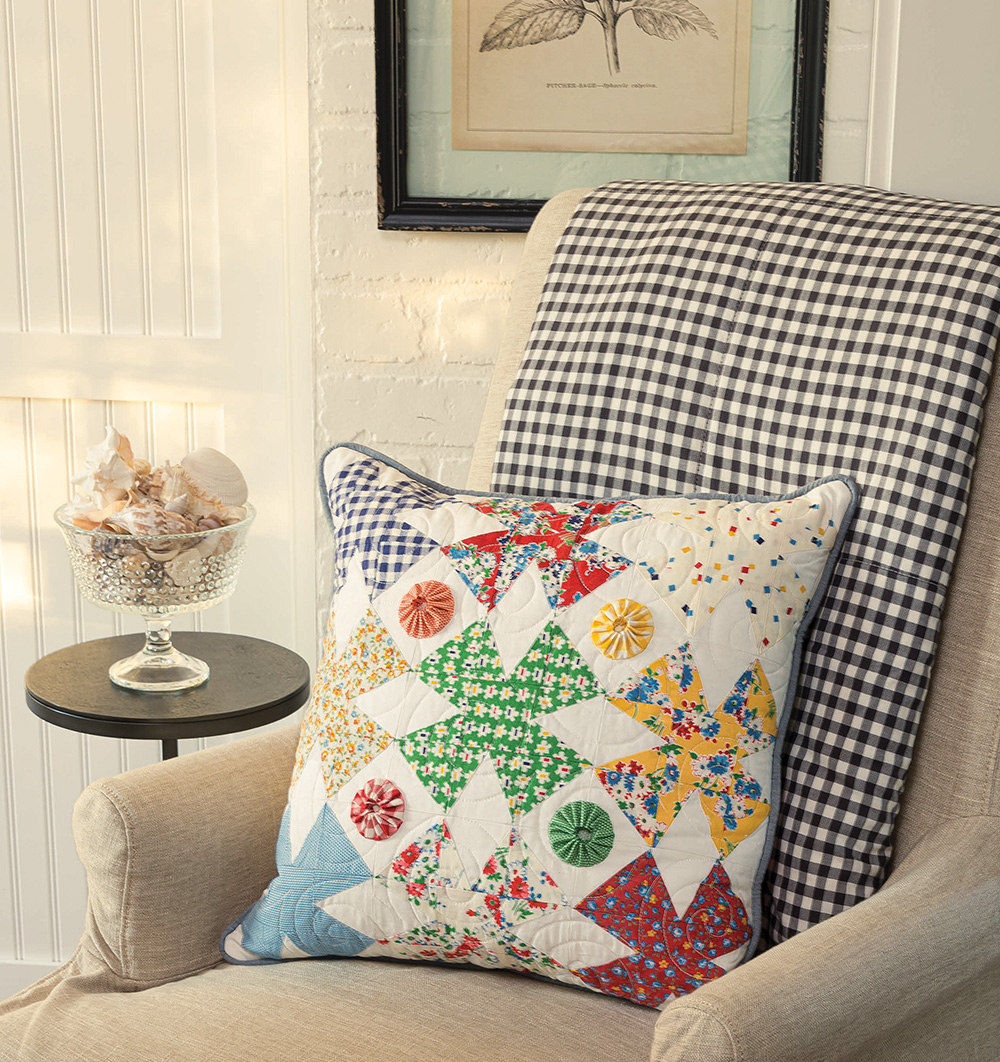 After I made my pillow and finally wrote a pattern for the first time, I sat back and realized that, quite by accident, my first-ever designs all featured triangle-in-a-square blocks. I had a flash of inspiration: How many more unique designs could I come up with using triangle-in-a-square blocks, and wouldn't that be a fun theme for a quilt book?
I was a woman possessed for a short bit of time, and when I finally came up for air a couple of weeks later, I had a book proposal ready to go with 12 triangle-in-a-square-themed quilt designs (plus a couple more triangle-in-a-square designs in the wings for good measure); a second book proposal, with a completely different theme, to hang on to until the appropriate time; the beginnings of a third book proposal; and several OTHER quilt designs that I decided would be good to release independently to kick off my pattern-designing adventure. It was like my creative floodgates had finally opened!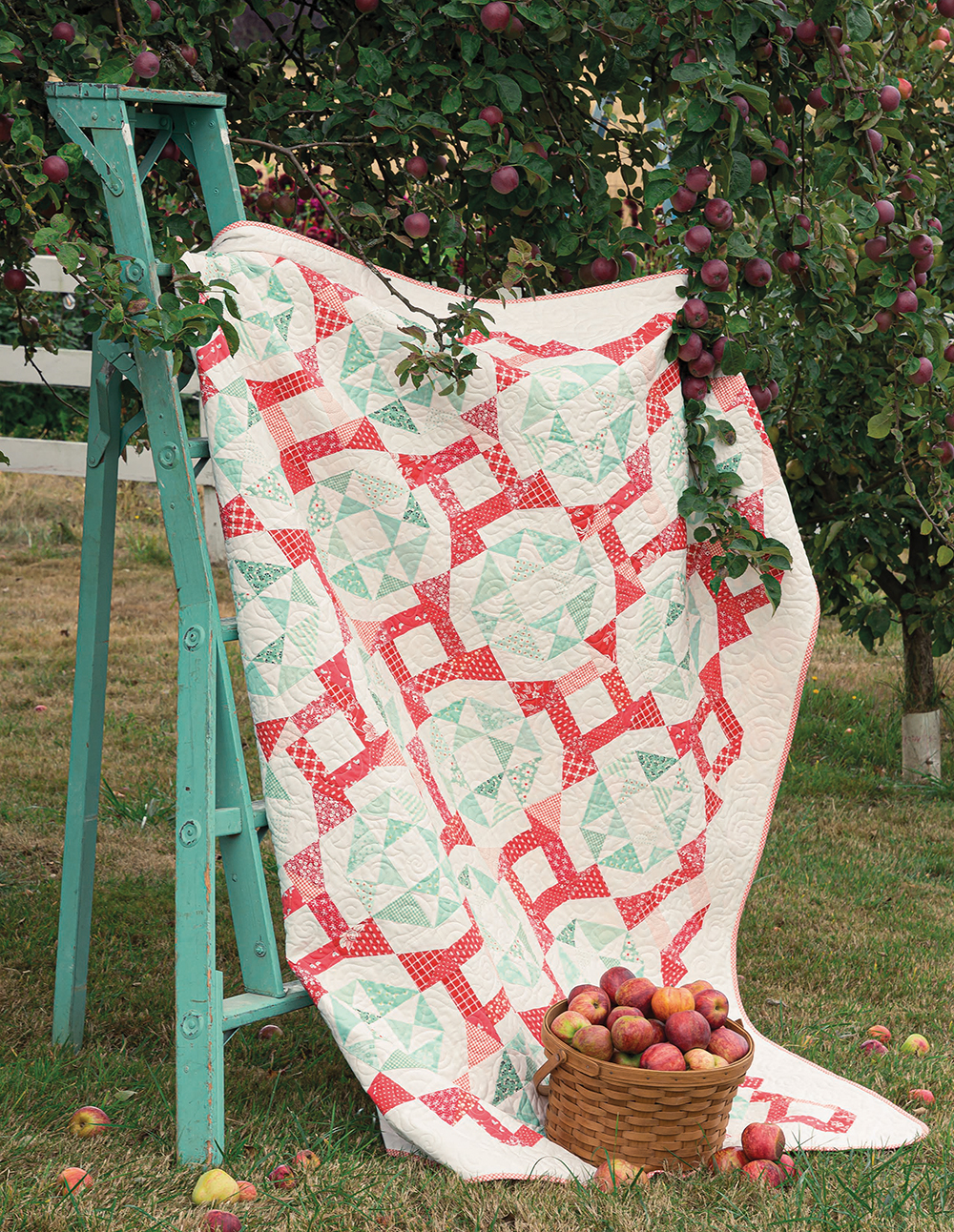 I sent my triangle-in-a-square-themed book proposal to Martingale at the end of October 2020 and moved on with my life, figuring that I'd start working on releasing my first couple of patterns in the new year. And then, in early December, I got an email from Martingale that they loved my proposal and wanted to move forward with my book.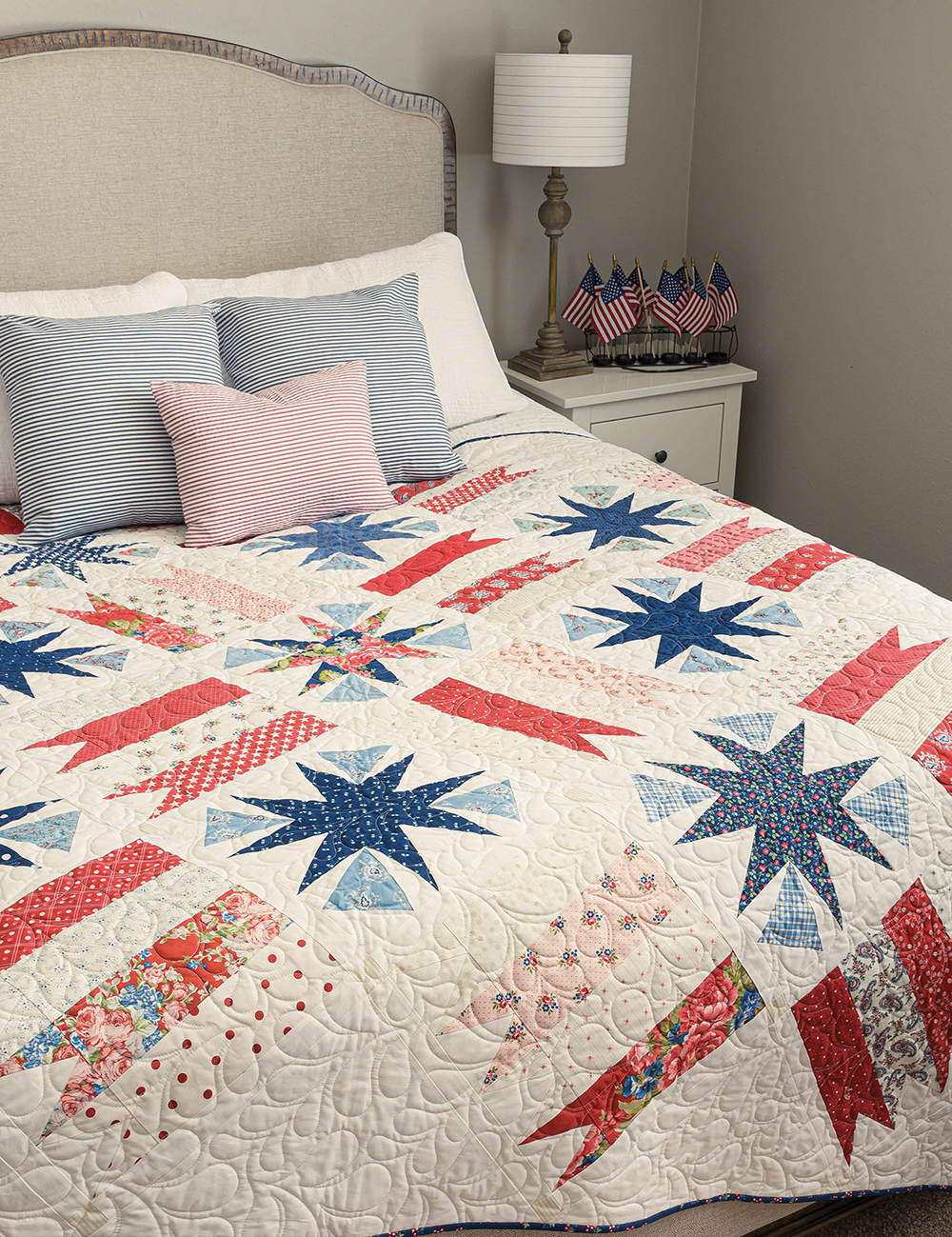 I had to read that email a couple of times to make sure I'd read it right! What followed over the next six months was a flurry of sewing, writing, sewing, and rewriting. I complicated things for myself by going back to work full-time right before my manuscript deadline, but hey – I like to live on the edge.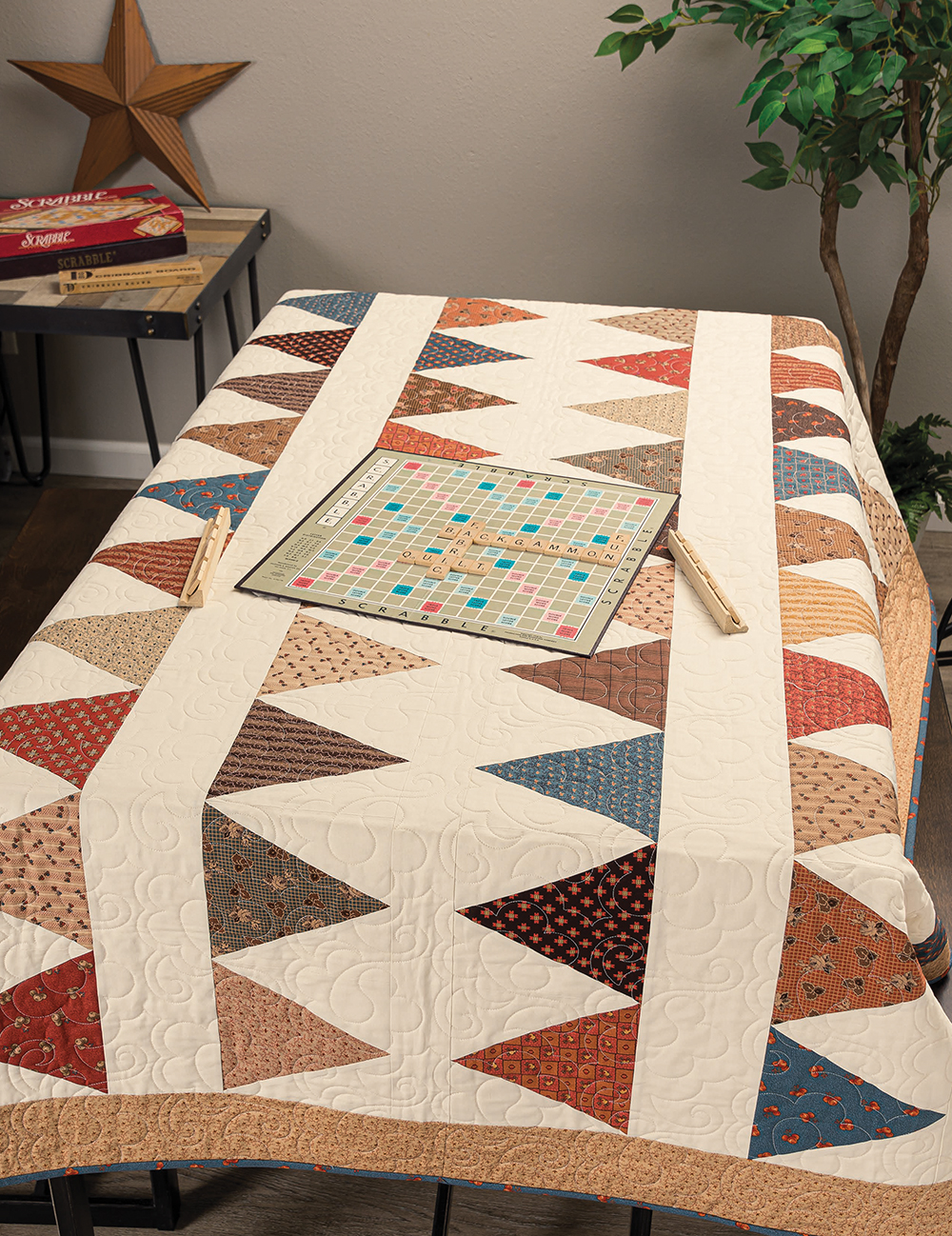 When I first spoke with Martingale in December 2020, a publication date of June 2022 seemed so far away … and now, it's just around the corner! It was so hard to be so busy and not able to share what I was doing on Instagram, but I tried to drop a few sneak peeks when I could. It's so exciting to finally be able to talk in-depth about the designs in You've Got a Point!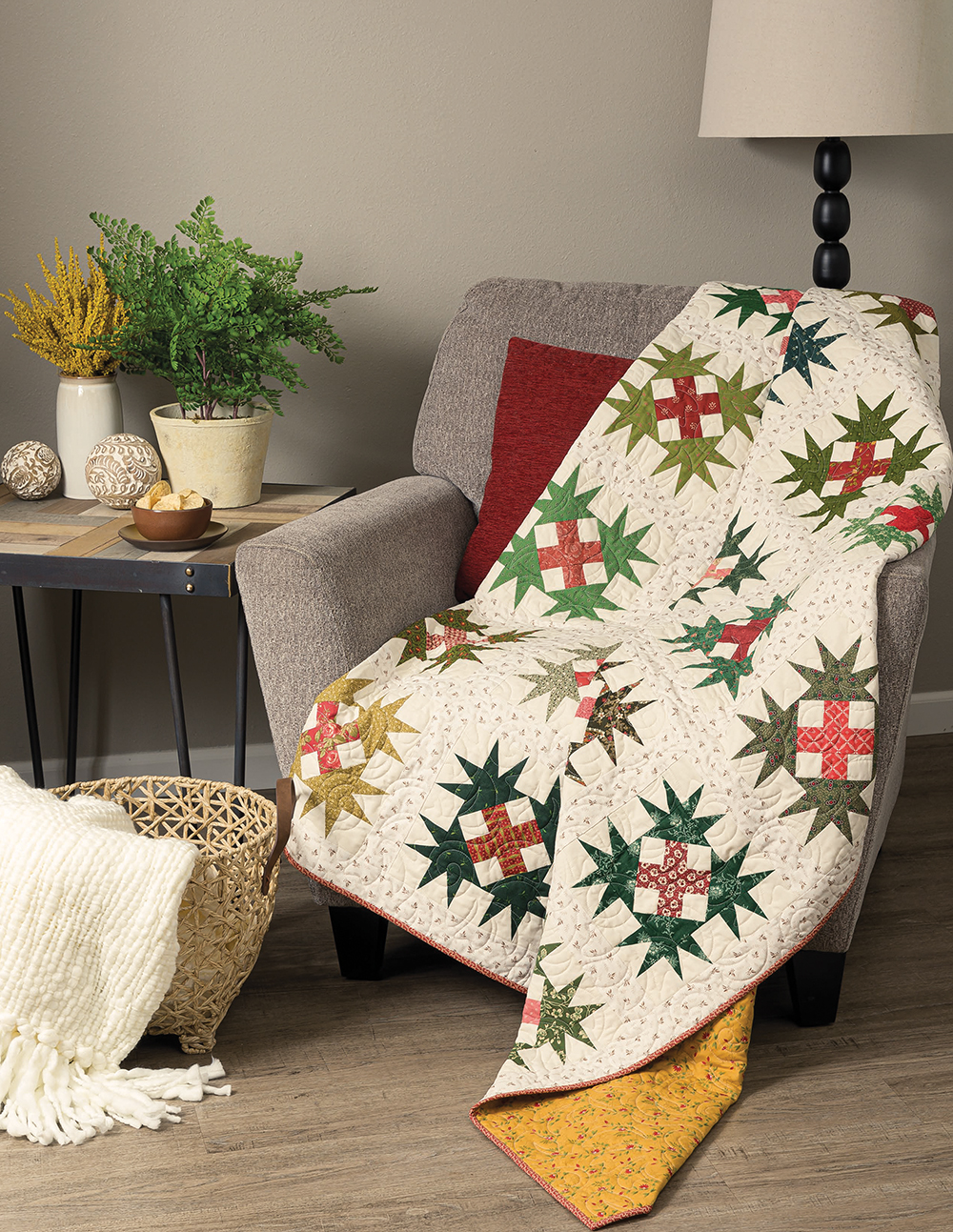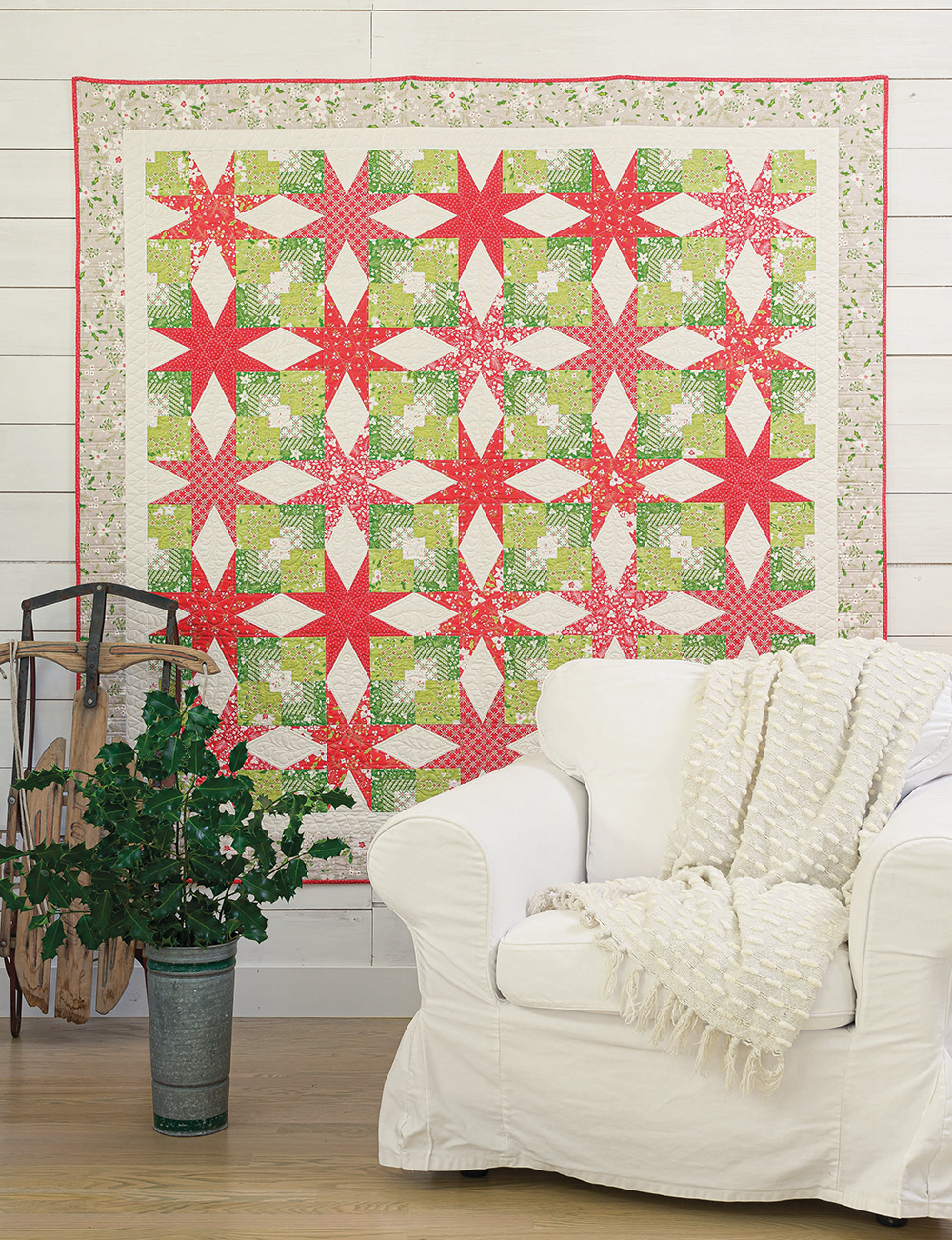 And I really do have a story behind every design, so over the next couple of months, I'm going to take a little deep-dive into each design and share my inspiration and ideas for different colorways for each one. I hope you'll join me for this special preview series, which will kick off this weekend!
If you're as excited as I am about the designs in You've Got a Point!, please consider preordering a copy!
Preorder a signed copy from my Etsy shop
Preorder a copy from Martingale
Stay tuned for my first quilt preview post on Saturday. I'll be talking about the cover quilt, Corn Maze!
And let me say thanks again for stopping by my blog. It's because of the support and encouragement of this wonderful quilting community that I'm able to write this post today.