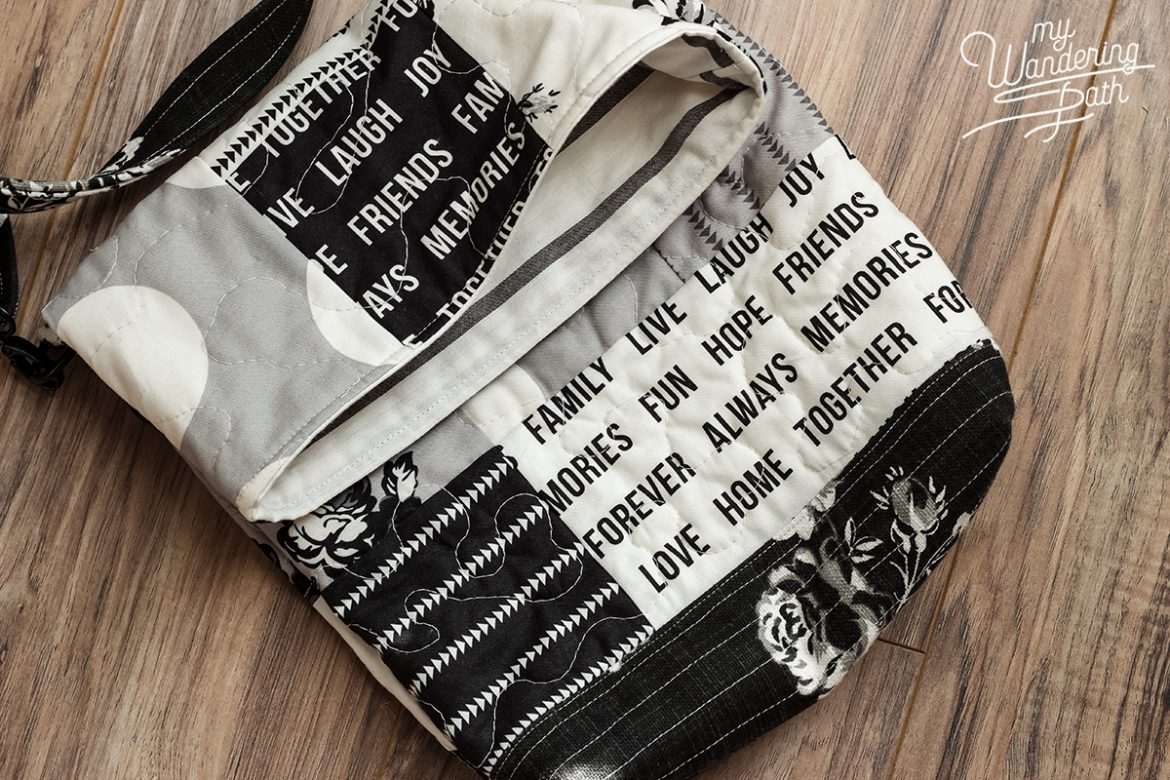 Kimberly Sac with The Fat Quarter Shop
Hey y'all! The summer sure flew by and it seems like I'm busier than I've ever been, but I'm still getting lots of sewing in. I was lucky enough to be able to sew along with Fat Quarter Shop as part of their Blog Remix series, and I can't wait to show y'all what I made.
FQS has been revisiting some of their older tutorials, and I had the opportunity to sew a cute tote bag—the Kimberly's Sac—as part of the series. I just love how it turned out!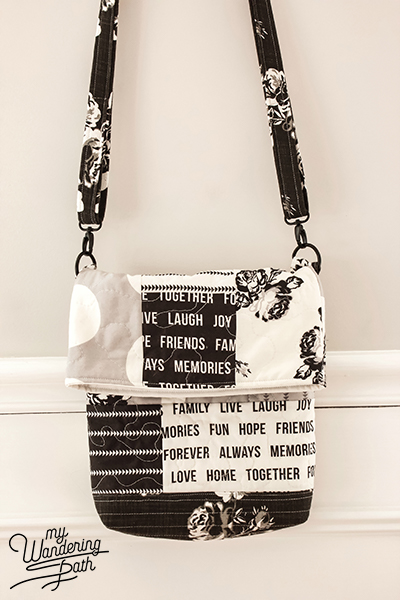 If you're new to bag-making, the Kimberly Sac is a great introduction. The construction is simple and straightforward. And the pattern calls for regular batting or fusible fleece as the stabilizer, which helps keep the seams from being bulky and also makes this tote an economical project. Y'all know how expensive specialty stabilizers can be!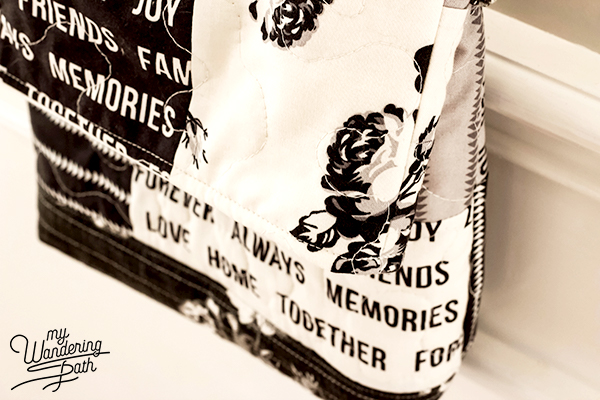 The Kimberly Sac features large patchwork for the main body of the bag, which is made using layer cake squares. Honestly, if you have large enough scraps to play with, you could just as easily use those instead. You'll have a fair amount of layer cake squares left over otherwise.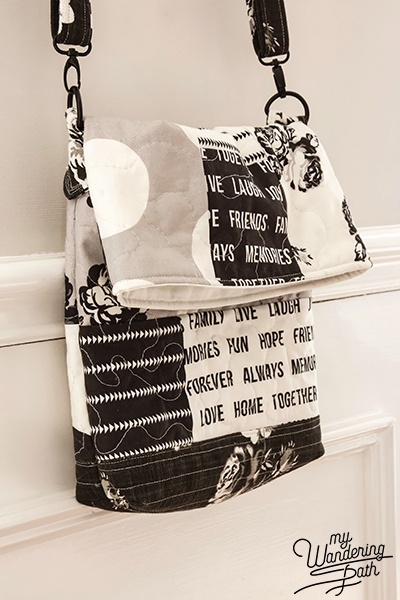 I made my bag with the upcoming Urban Cottage collection from Urban Chiks—I loved the idea of a black & white (and a little gray) tote bag, and Urban Cottage has that awesome, modern farmhouse aesthetic. (Urban Cottage will be available in stores in November!)
If you follow me on Instagram, you'll probably have noticed that I really love using different substrates whenever I can—I use wovens for borders and bindings quite a bit. In addition to quilting cotton prints, the Urban Cottage collection also includes some cotton slub prints, wovens, and toweling. It's a textile lover's dream collection!
I couldn't resist using a cotton slub print for the base of my bag and the strap. I chose a striped woven for the lining.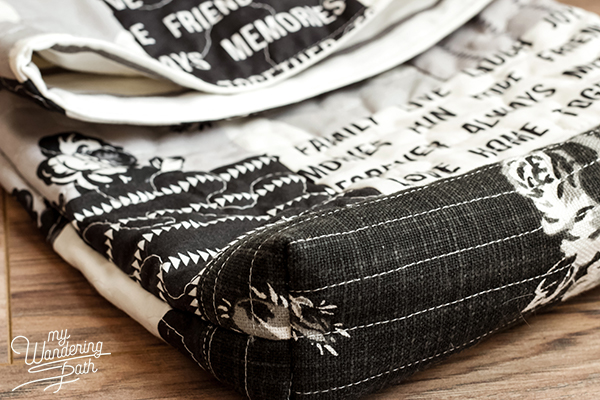 I made a couple of simple modifications to the pattern. The first was to omit the button. The design of the bag allows the top to kinda flop over, which essentially closes the bag, so I decided that I didn't really want to add the button. I plan to use this as a bag for quick shopping trips or errands and I think it will be just fine without it!
But I did feel like the strap could use a little extra stability, so I made it with nylon webbing instead of quilt batting. I'm pretty hard on bag straps, so I try to use webbing whenever I can!
I'm so pleased with how my bag turned out. I know it will get lots of use!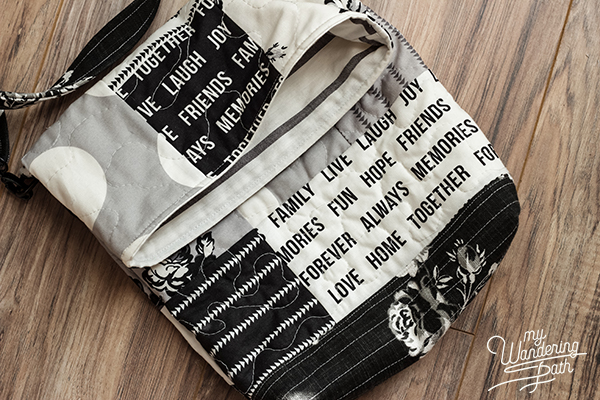 Thanks so much for stopping by my blog today! Want to make your own Kimberly's Sac? You can find the pattern here, and there's a great video tutorial on the FQS YouTube channel as well! Be sure to check out the Jolly Jabber blog for more great Kimberly Sac projects and inspiration!
Pattern: Kimberly Sac by Fig Tree Quilts, exclusively for Fat Quarter Shop
Fabrics: Urban Cottage by Urban Chiks (available in November 2018)