Carolina Lily Block With Fat Quarter Shop
Hey friends! I'm back on my blog today with a fun little block I had the opportunity to piece for the Fat Quarter Shop's Classic and Vintage pattern series.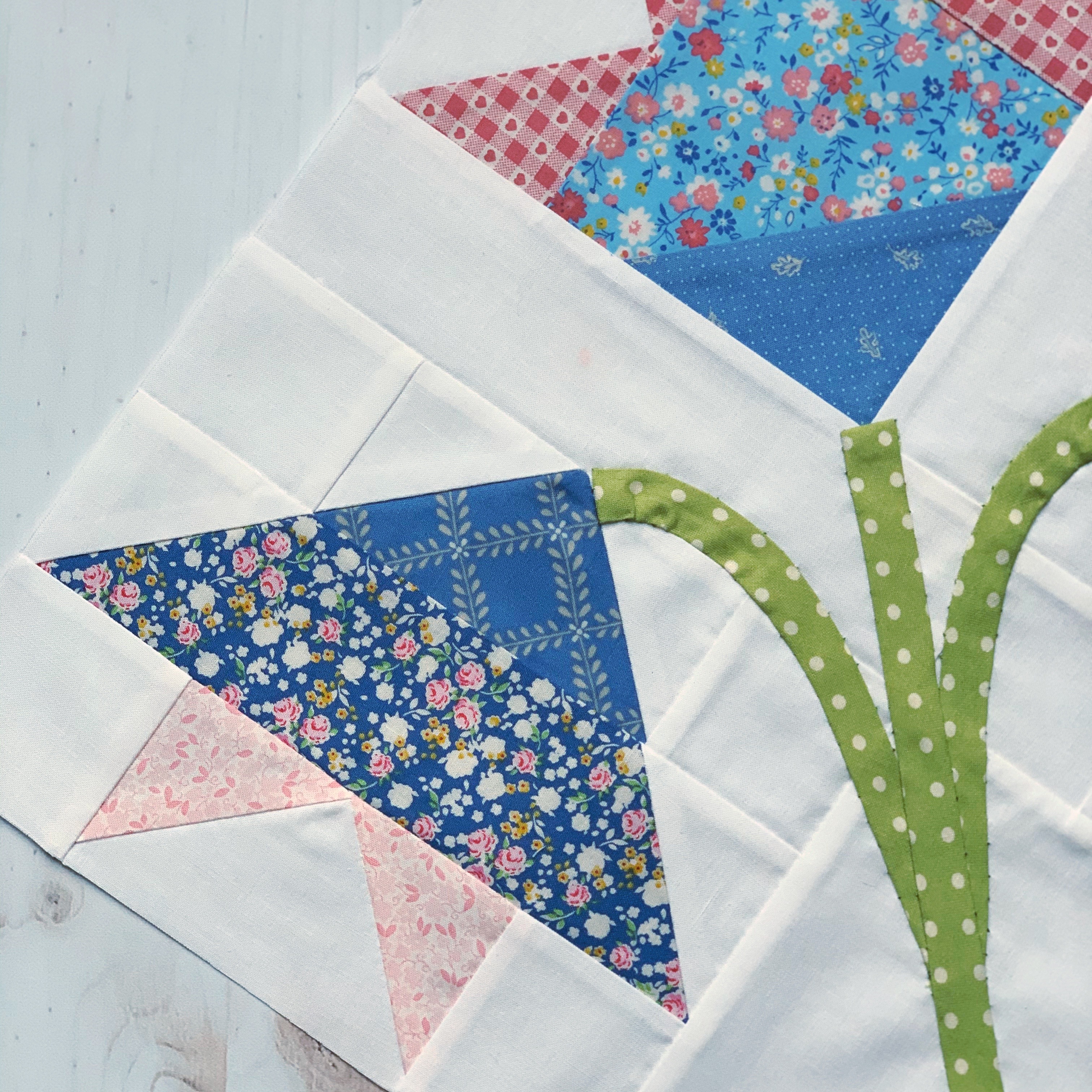 Though I've always loved the traditional Carolina Lily block, I haven't made one yet, so I was excited to have the chance to sew along with FQS and practice my applique skills.
As we all know, pulling fabric for a new project is half the fun of quilting–maybe even more than half! I knew I wanted to go scrappy, floral, and blue; and as I started putting my fabrics together, a few pinks jumped out at me and I just had to include them.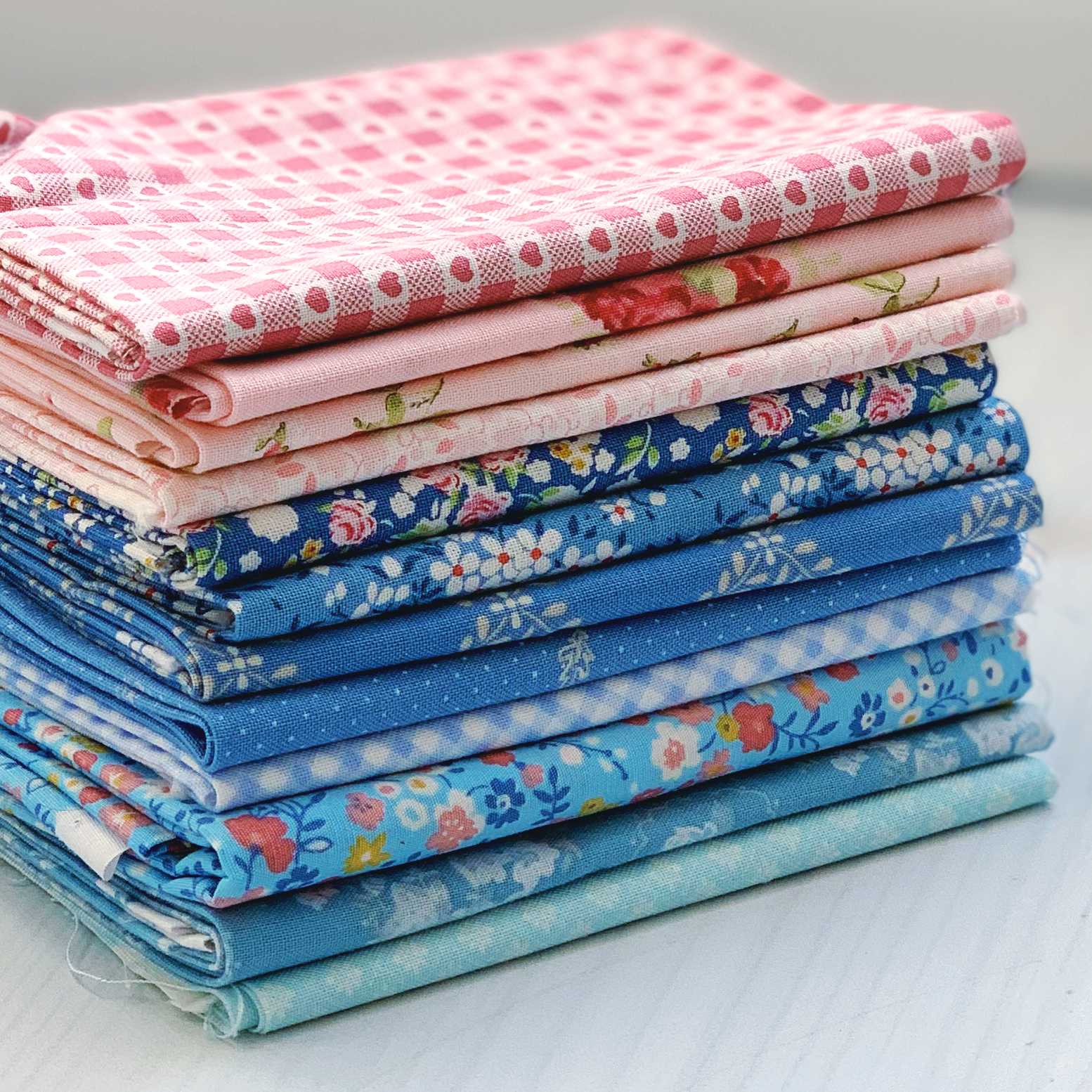 I settled on a mix of mostly Brenda Riddle and Tilda fabrics, with a dash of Jera Brandvig and Sevenberry for good measure. I am totally smitten with this fabric pull, I have to admit! It's soft and sweet and springy, don't you think?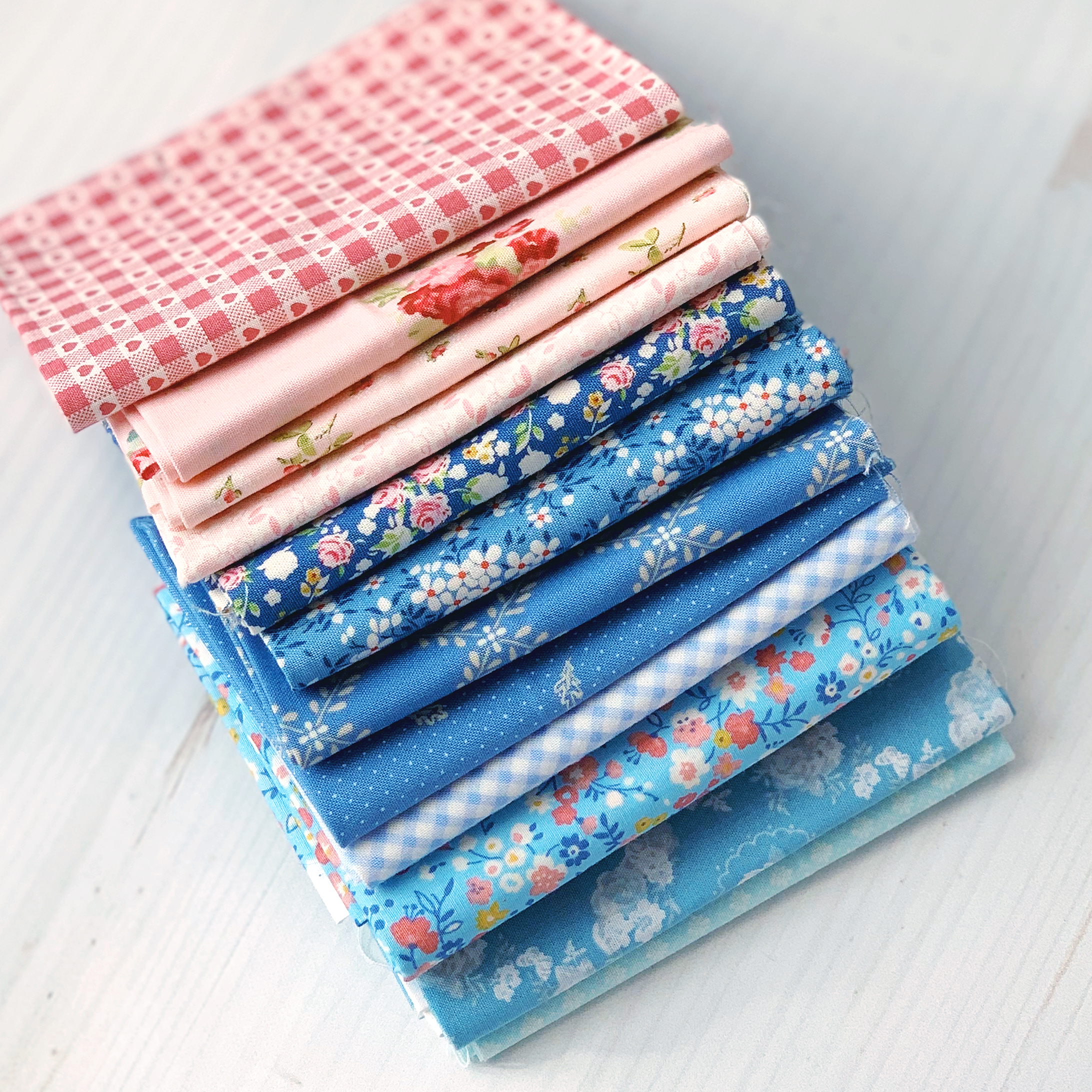 I wanted to incorporate as many of my blue fabrics as possible, so I opted to make the base of each lily blue instead of green, which I know is the more traditional choice. I think it still works, though!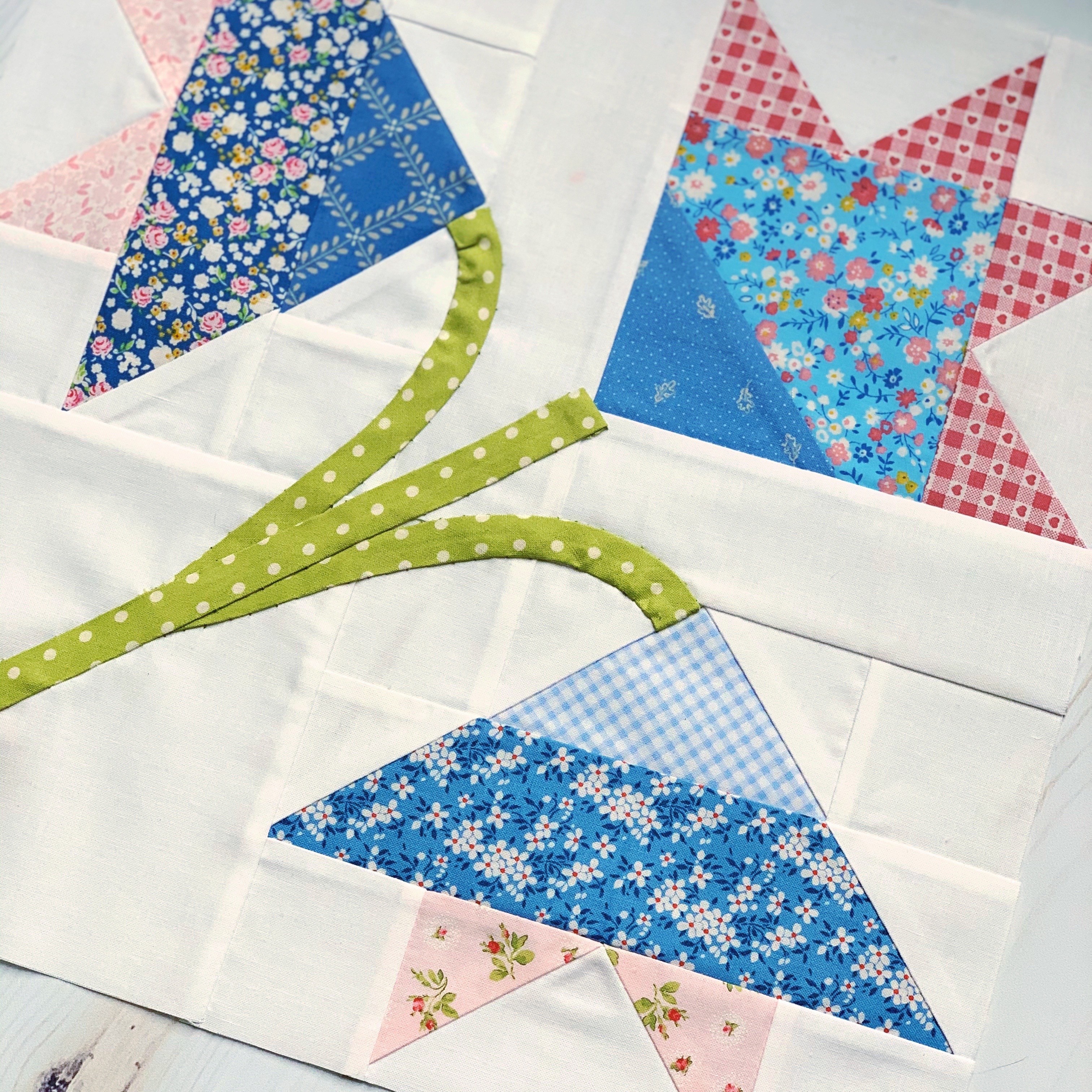 Piecing the block was easy peasy, thanks to the great pattern instructions. The applique was a little trickier for me–it's not really in my wheelhouse–and I realize (now, after it's finished) that I should have brought the center stem up a little higher.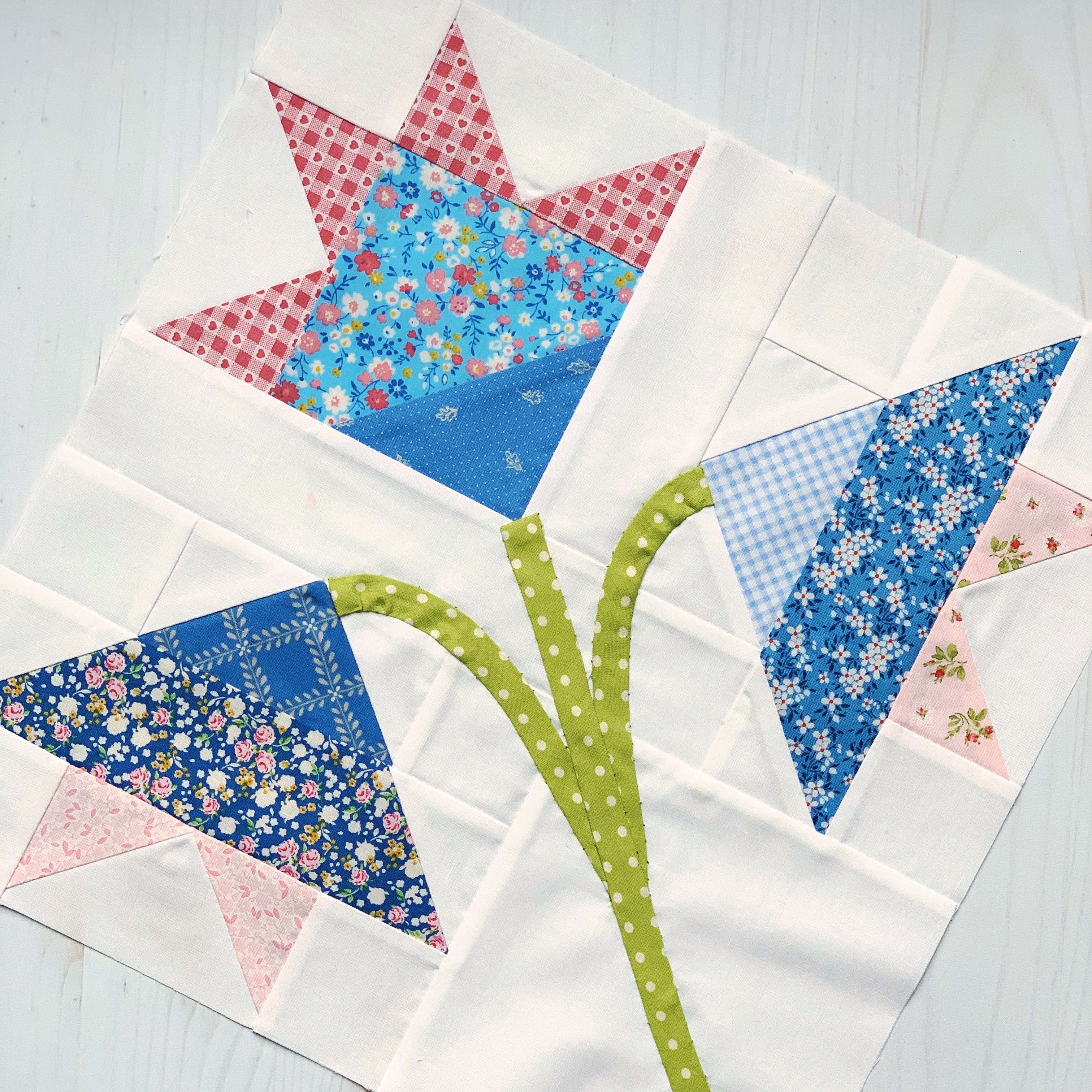 Despite that, I'm still so happy with the final result! I love this block and can't wait to finish it out–I'm pretty sure it's destined to be a pillow. I didn't use all the fabrics I pulled for this project, but I can't decide whether to make more Carolina Lily pillows or just take all those pretty fabrics and make a simple patchwork companion pillow.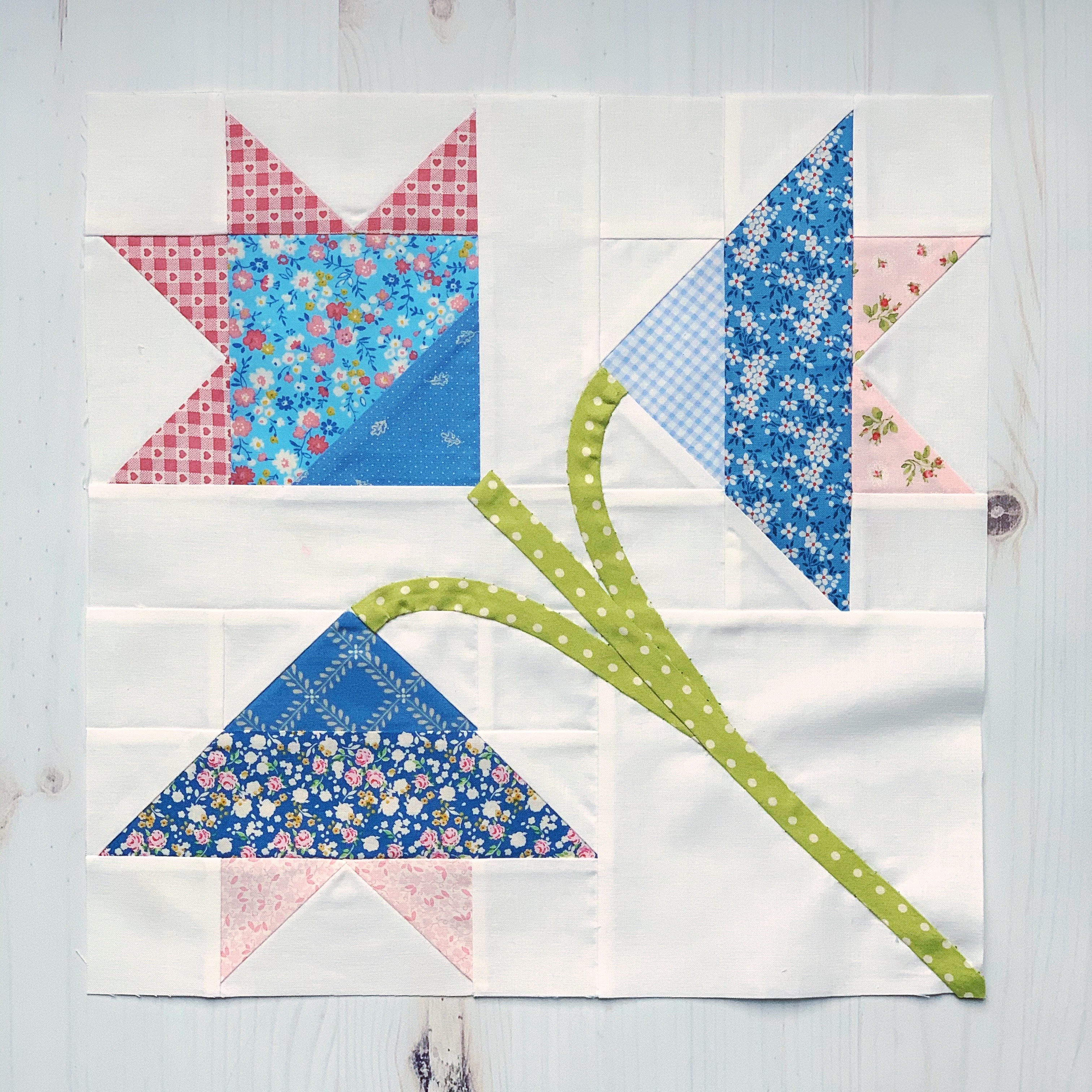 I'd like to thank Fat Quarter Shop for giving me the opportunity to sew this lovely block! I'm one of several bloggers participating in this Classic and Vintage series project, so be sure to check out The Jolly Jabber to see more from them and to get all the details on the Carolina Lily pattern!
Thanks for stopping by today!