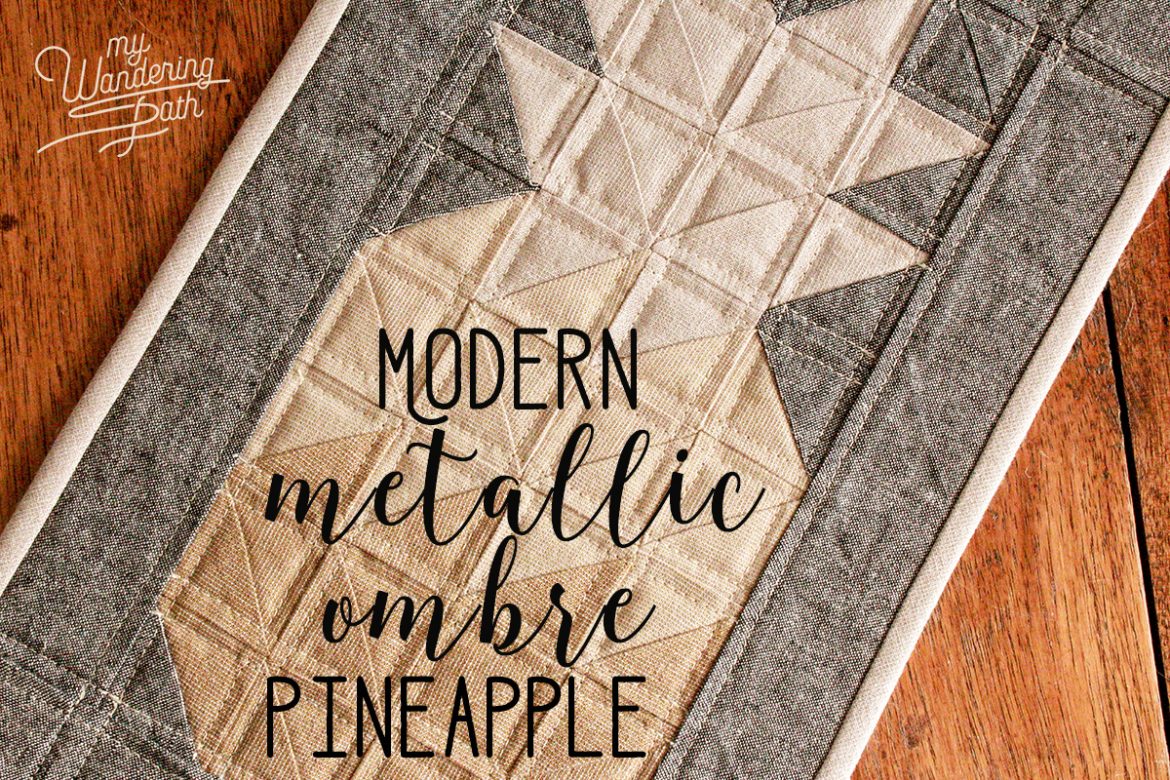 Modern Metallic Ombre Pineapple
Hey y'all! I'm so excited to get to share a little project I whipped up for Fabric.com. It's featured on their website today, and I wanted to share it here as well.
This project was all about the fabric, friends. I've had my eye on the Essex Metallic Linen by Robert Kaufman for a while now, and I've just been waiting for the perfect project to showcase it.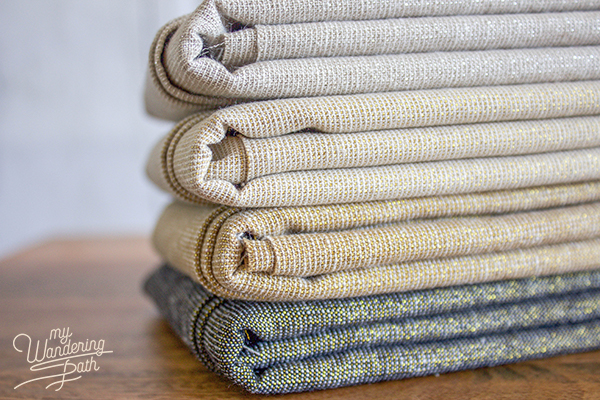 This linen is just gorgeous, y'all, and so much fun to work with. I've seen other makers use it for making bags and bias binding, like this awesome tote from Stitch Supply Co. I think it would also be lovely to use for a Sunday-best dress or skirt.
When this fabric landed in my mailbox, I wanted to find a project that would put it on center stage, so I decided I'd make a little wall hanging with it.
I just love the scrappy pineapple blocks and mini quilts that I keep seeing pop up in my Instagram feed! They're so cheerful. But I've been wanting to do a more modern take on that pineapple block, and when I got my hands on that Robert Kaufman Essex Metallic Linen, I had a light bulb moment. I saw those shimmery gold shades and knew I could make a gorgeous metallic ombre pineapple with them!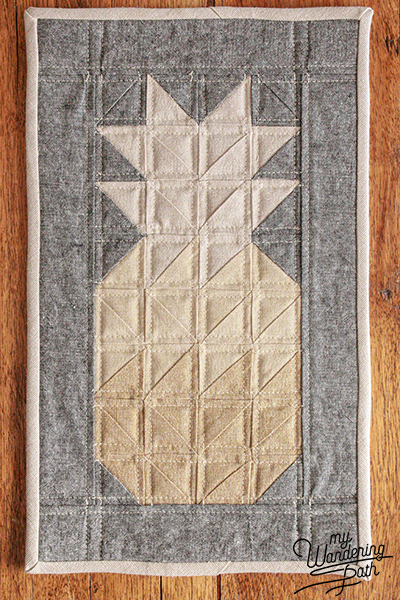 I used the Essex Metallic Linens in Oyster, Sand, and Camel for the pineapple, and regular Essex Yarn Dyed Linen in Black for the sashing. The binding is made with the Oyster Metallic. (That fabric bundle picture I posted earlier also features the Metallic linen in Black, but I ended up not using it for this project.)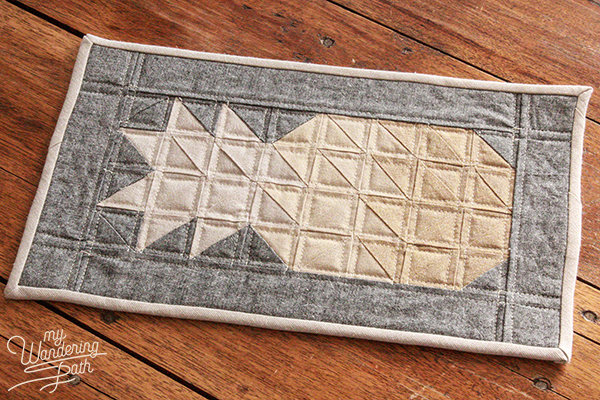 This mini pieced wall hanging has it all: a fresh, modern take on a totally on-trend design; lots of texture, thanks to the half-square triangle block construction; and just enough of the metallic fabric to make it really pop.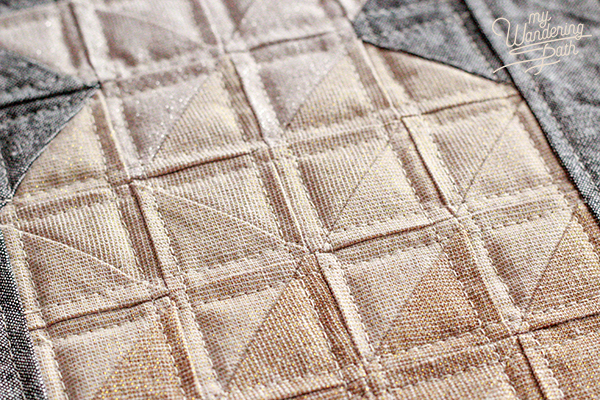 I am so happy with how my mini pineapple wall hanging turned out!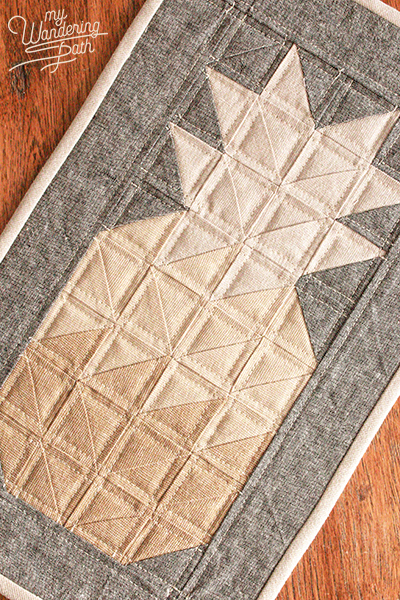 I'm especially happy because my husband has asked if he can hang it in his office. ☺ My husband is always complimentary of my craft projects, but that doesn't mean he wants to have the stuff I make on display in his office!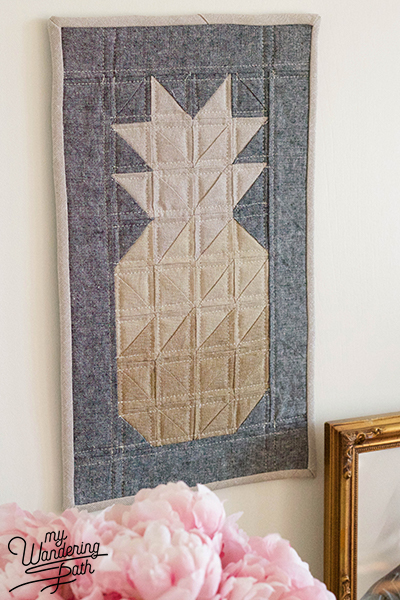 He's got a cool midcentury mod thing going on in his office, so when he asked if he could have this wall hanging, I knew I'd made something that had broad appeal AND fit the modern style I was going for. So I'll give him this one and make another to hang in our foyer!
If you'd like to see my tutorial, head on over to Fabric.com for the details. (I created my own pattern for this project, using 2.5" squares to make half-square triangles. However, I was inspired by the original pineapple blocks created by Jackie Padesky Quilts and Red Brolly and absolutely want to credit them for the inspiration!)
I hope you've enjoyed my take on the pieced pineapple block! If you decide to make your modern version, be sure to tag it with #modernpineapple so I can see it!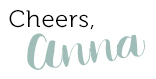 ###
This post contains affiliate links, which means I make a small commission if you decide to make a purchase through those links. I promise that you will not pay more by purchasing through those links, I only link to products I have personally used and can positively recommend, and whatever commission I earn will be entirely used to support my fabric habit and make more fun (and hopefully inspiring) things to post on my blog. Thank you!
###