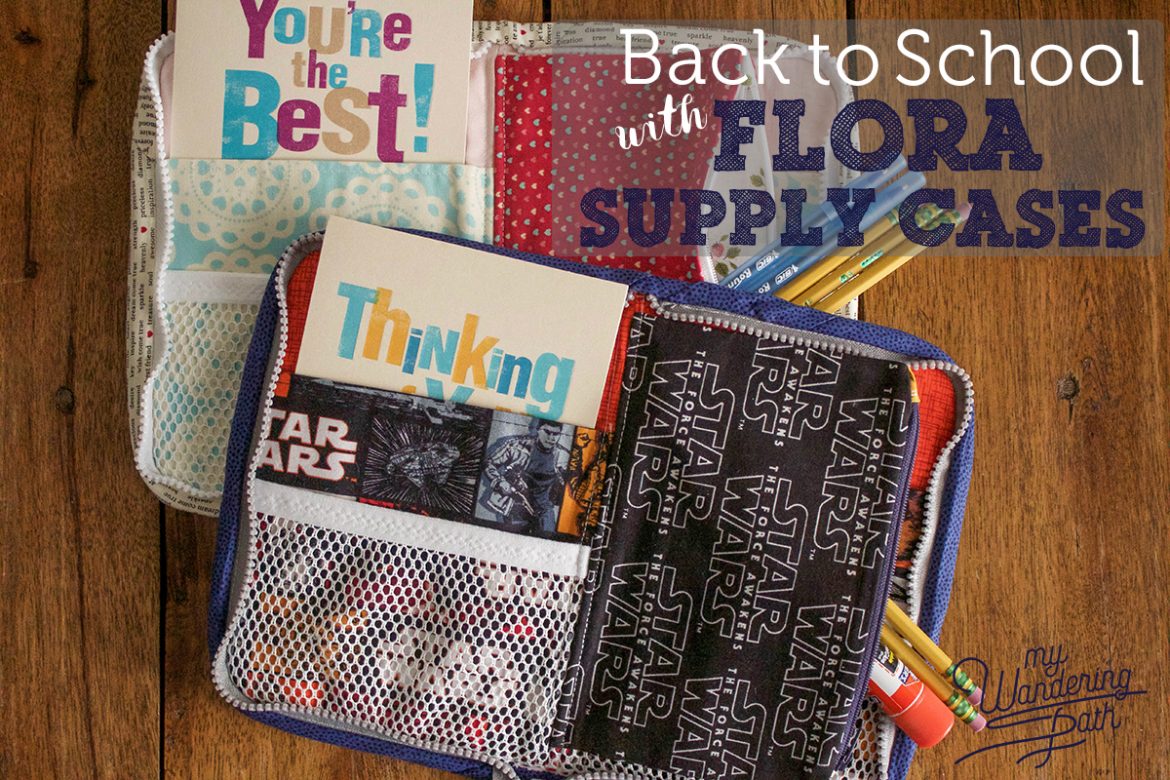 Back to School With Flora Supply Cases
It's back to school time! Ack! I don't know what happened to this summer, but y'all, I'm not ready to say goodbye to it. When my kids were younger, I looked forward to school starting because (to be totally honest) I needed that daily break. But now that my kids are older, I dread the school year because (to be totally honest) getting up in the morning is hard.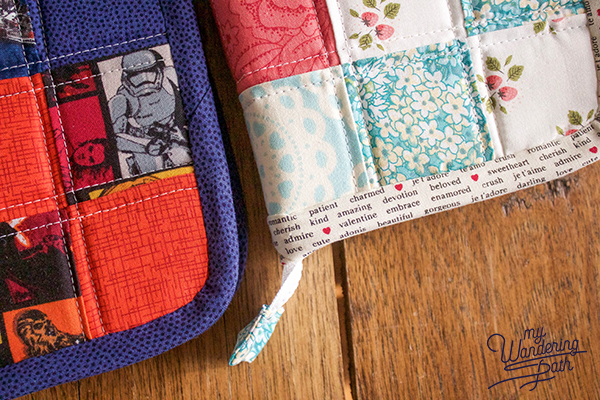 Whether I like it or not, it's time for school supply shopping, which reminds me that I'm really blessed. School supplies add up, even if you're getting the great deals at Target or Walmart, and especially when you're shopping for more than one kiddo.
In July, my church held a school supply drive for families in need. It's like an angel tree: you pick a tag for a specific child (just the grade and gender are shown on the tag) and purchase a new backpack and other supplies for that child. So I picked a tag for a boy my son's age and a girl my daughter's age. But I wanted to do something a little extra for my angels.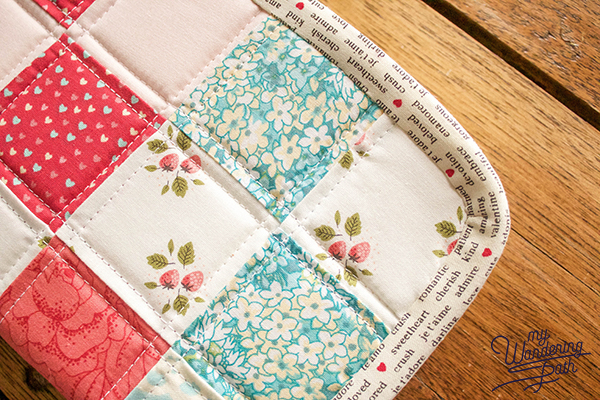 It's great to have nice, new things, and I think kids in need deserve nice, new things! But I think it's also great to have something that was made just for you. I mean, isn't that why we makers make things? We make handmade things for our kids and family and friends because it's an expression of the love we have for them. I wanted my angels to have something that was made just for them. Enter the Flora Supply Case by Clover & Violet!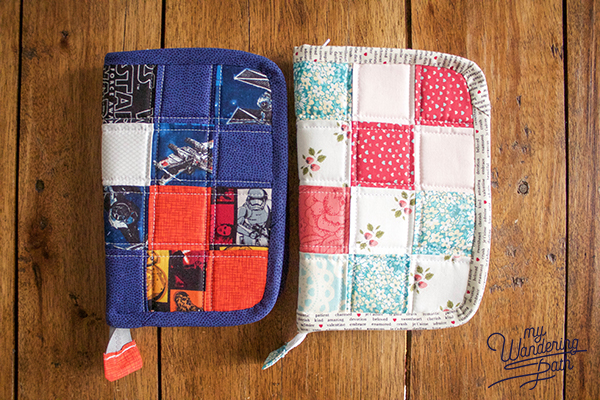 Y'all, the Flora Supply Case is just cute as can be, and so much fun to sew! I fell in love with the patchwork exterior, the interior pockets, and the super-cute zipper pouch. I've been wanting to try my hand at making bags and organizers, and I thought that the Flora case would be a great way to ease into that type of sewing.
In retrospect, I probably could have chosen a simpler pattern, but that's not my style. 🙂 Honestly, I had never sewn a zipper before, and the Flora has two. The interior zipper on the pouch is easy enough, but I struggled a bit with the exterior zipper.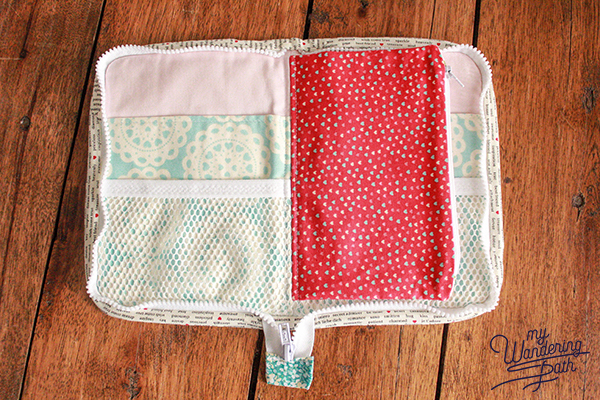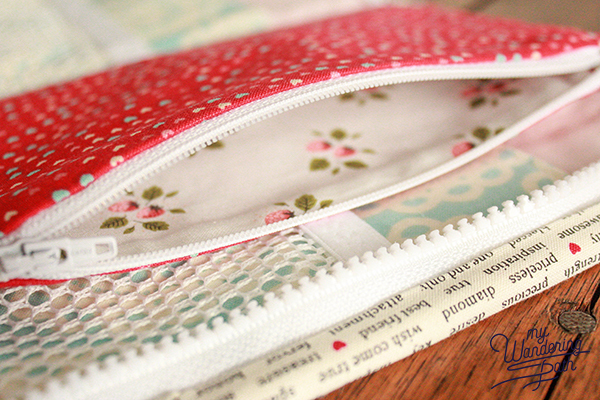 I slipped a little note of encouragement for the new school year inside the cases before putting them in the new backpacks full of supplies for my angels.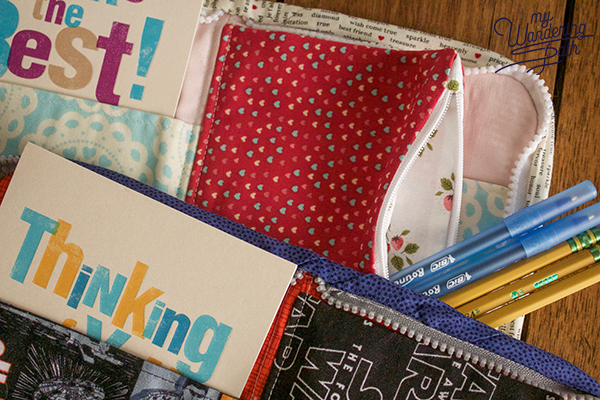 Making the Flora cases was a great learning experience for me. If you've never sewn the Flora, here are a few thoughts I had on the pattern (as a new sewist):
1) Overall, the instructions are clear and easy to follow.
My only real complaint about the pattern instructions was that the pictures are not the clearest, in terms of actual picture quality. I tried zooming in on a couple of pictures and it didn't really help.
2) JoAnn's does not have great zippers.
OK, that doesn't really have anything to do with the pattern! But I was disappointed in how my exterior zippers turned out, and I think that was partly because of my inexperience and partly because of the zippers I used. JoAnn's didn't have purse zippers in the correct size, so I got utility zippers—which are really chunky. The tape was wide so that wasn't a problem, but the teeth are so big that it made sewing over the zipper tricky (for me) and also meant the zipper didn't curve smoothly around the edge of the case.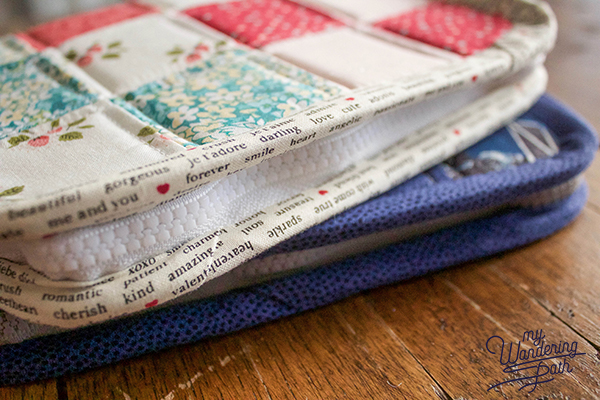 Again, a more experienced sewist could probably do better, but for me, I'm on the hunt for better zippers for my next batch of cases.
3) Be mindful of the patchwork.
I am so bad to just dive into a project without reading the instructions and thinking it all through first. So when I laid out my patchwork squares for the cover, I was only thinking about how the patchwork looked when viewed as a complete piece. I wasn't even thinking about the fact that I was going to be folding the patchwork in half! As a result, my fabric squares aren't uniformly mixed up across each half of the case.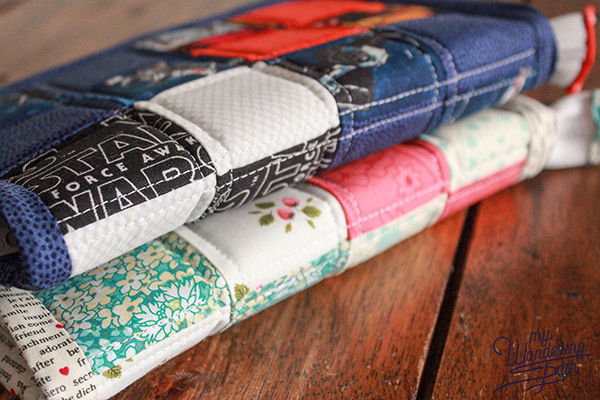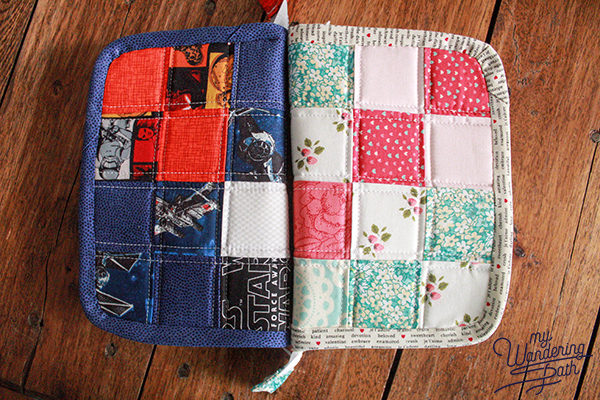 This is probably something only an obsessed person would notice, but…well, I'm obsessed with that kind of thing. So next time, I'll remember to think about the patchwork as two separate halves and distribute my squares with that mindset.
The cases aren't perfect, but I really enjoyed making them! In fact, I loved making them so much that I have a few more in the works…for my own kids, and one for my husband, actually!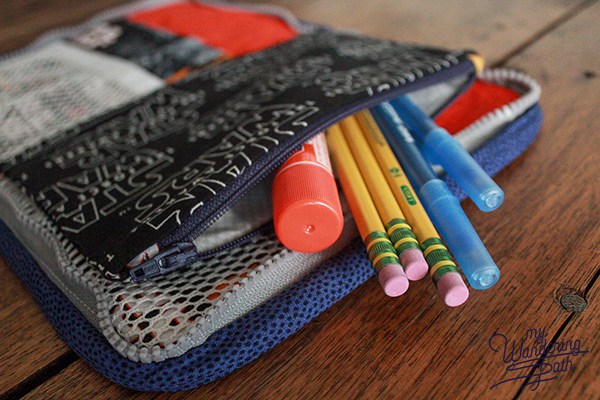 Thanks so much for stopping by my blog today! Tell me: What back-to-school projects are you working on? And if you have a favorite style of purse zipper or know a great place to order them, please let me know!